Innovative smart home devices we think you'll love.
By emily.bailey
Thursday, August 20, 2020
Whether you're trying to get healthier, want to do some overseas exploring or are just trying to get the laundry done a bit quicker, we have some ideas for you.
We're turning 100! Over 10 weeks, Schlage is sharing its favorite top-10 lists. That's 100 tips, ideas and moments of inspiration so you can enjoy the safety, simplicity and style of Schlage for another 100 years to come.
Tech comes and goes and changes so quickly that it can be hard to keep up sometimes. That's why we're compiling a list of some of our favorite innovations. Whether you're trying to get healthier, want to do some overseas exploring or are just trying to get the laundry done a bit quicker, we have some ideas for you.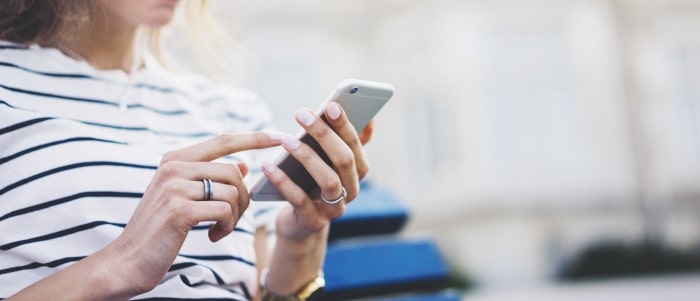 1. For physical health » Mirror
Mirror is already in some homes, which is great for creating a healthier lifestyle. When the traditional gym just doesn't fit your schedule or your interest, this is a high-tech way to get an in-home workout. And if you're someone who loves to track their workouts, Mirror syncs to some of your other smart devices. It's still on the expensive side, but it might be your best investment if it means a healthier you.
2. For mental health » Well-being apps
It's estimated that 1 in 25 Americans experiences mental health problems. There are a number of apps, some more effective and reputable than others so choose wisely, that can aid in management and recovery. Apps such as LetGOH, YouPer and Moodpath are geared toward overcoming addictions, improving emotional health and depression or working through anxiety, respectively.
3. For exploring abroad » PockeTalk
When a road trip just won't cut it but you need some language help, a translator like PockeTalk is your solution. There's two-way voice translation, a camera for translating menus and signs, and even a currency converter. When it's this easy to travel abroad, there's really no reason to delay that flight any longer.
4. For cleaner dishes » GE Profile
A dishwasher doesn't exactly sound revolutionary, we know. But the difference here is GE's bottle wash jets. When soap or your hands can't reach through the narrow openings of baby bottles, travel mugs and water bottles, dishwashers outfitted with these jets get the job done more easily.
5. For cleaner clothes » SmartDry
It isn't sexy, but it can save you unnecessary trips to the basement and save you money on clothes and electricity. The SmartDry wireless laundry sensor turns any dryer into a smart device. Use your smartphone to monitor if the drum is still turning, how damp your clothes are and the temperature of the heat in the dryer. The biggest payoff with this device might be that it proved to be more accurate than the dryer's actual sensor for some users. According to ReviewGeek's assessment, the sensor shaved about 15 minutes off one cycle. Over the long haul, that'll save you money on your electric bill.
6. For healthier homes » Flo by Moen
So often we don't know we have a leak until it's a major problem. Flo by Moen uses changes in water pressure to detect leaks and can send push notifications to your phone via an app when there is a problem. We love this new piece of technology not only for the protection it provides our homes – water damage is six times more likely than fire damage – but also for its environmental impact. The average household loses 17 gallons of water per day to leaks.
7. For pets » CleverPet
Apparently there are cognitive scientists for pets … and they've created a console game for your dog. CleverPet trains Fido to interact with lights on a treat-dispensing bowl. The games keep their brains active, and when pups have a job, they tend to be happier, less stressed and less destructive. Of course, there's also an app to schedule playtime, change the games and control how many treats they can win.
8. For hard workers » Livescribe
A pen? On a tech list? Absolutely. Livescribe lets you take notes by hand or with voice recording, then transcribes the information so that it's easily searchable and shareable. It's a high-tech option for a basic need in the workplace, home office or classroom.
9. For cyber security » Upgraded router
One of the best ways to keep your smart home and devices secure is to make sure your wireless router is up to snuff. The weakest point in protecting your digital footprint is often an old or improperly set-up router. With an upgrade, you may be able to set up separate guest networks, which improves security, as well as enjoy a stronger signal and better range. Check out this helpful review from CNET for its picks for best routers of 2020.
10. For the family » Granny pods
More effort is going into helping you and your loved ones age in place, or at least stay out a nursing home. Granny pods, essentially a tiny home in your own backyard, often come equipped with technology to give older relatives the independence they want and provide you with peach of mind. Look for features like lighted floorboards, defibrillators, and smart or robotic devices.