Did you know? Door knobs through history
By admin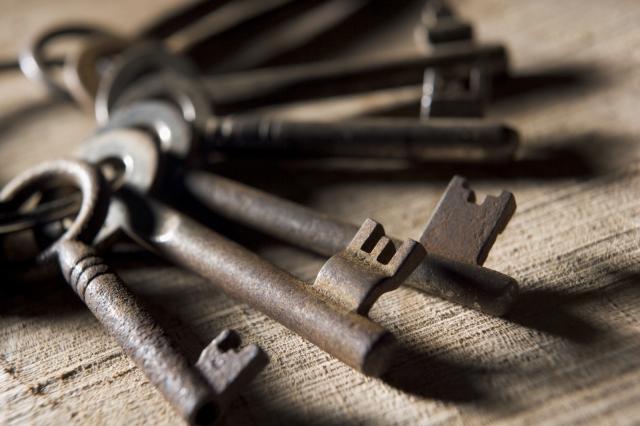 Have you ever wondered where door knobs came from? Their history is intriguing. We've scoured the web to compile this short overview of door knobs. At your next party, surprise your friends with your expertise in door knobs!
Wooden doors and door handles first appeared around 5,000 years ago, as evidenced by paintings in the tombs of wealthy Egyptians. However, for most of the population, hides or textiles served as door covers. Excavations revealed that Roman and Babylonian civilizations used door hinges.
In the Middle Ages, people lived in one big room, but from the late 1500s royal palaces, followed by courtiers' and gentry's homes, were altered to create individual rooms. As in Egypt, the spaces were at first separated by woven hangings, then replaced with wooden doors hung from basic hand-forged strap hinges supported by bolts fixed directly into the stonework of the door opening. These wooden doors sometimes featured wooden bars with leather or hand-forged latches.

From 1830 to 1873, over 100 U.S. patents were granted for door knobs. Pressed glass and cut glass door knobs were popular. China or ceramic knobs were mainly imported from France and England until the first U.S. patent was granted for making door knobs out of potter's clay. Cast metal knobs were introduced around 1846. Wooden knobs were common, but were phased out as composite metal knobs were introduced. The main body was made out of iron or steel, covered entirely or in part with a veneer of bronze or brass. Decorative door hardware, including knobs, emerged after the Centennial Exposition of 1876. The first patent for a door-closing device was issued in 1878.

Walter Schlage, the founder of Schlage, patented a door lock that turned lights on and off in 1909. Since 1920, Schlage has been a major player in quality door knob manufacturing and locks, continuously innovating with door locks and door hardware, including advances in door security such as electronic locks. Our door locks are manufactured in zinc, stainless steel, and brass, and available in a range of decorative hardware and finishes, including Satin Nickel, Aged Bronze, Antique Brass, and Antique Pewter.

Continuing a long history of door security, Schlage offers the best in quality materials and workmanship, and styles to fit every décor. What will we come up with next? Only the future will tell. Stay tuned!