The Smart Home is Not as Complicated as You Think
By admin
Monday, November 23, 2015
Many homeowners are feeling overwhelmed by the smart home technology. Here are 3 reasons why it's not as complicated as you may think.
According to a recent consumer study conducted by
Traditional Home Magazine
, 4.9 billion connected devices will be in use in 2015 and will reach 25 billion by 2020. The same study also found that nearly one-fourth (24%) of consumers think the technology will be an everyday, common feature in US households. With this expectation of explosive growth in adoption, it pays to understand what it really means to have a smart home.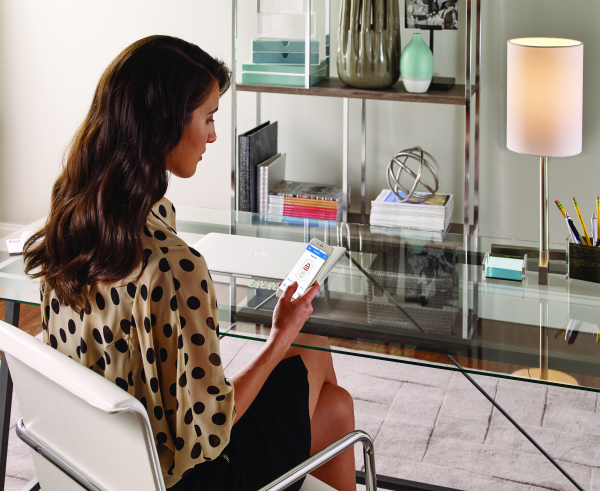 You could live like the Jetsons.
When many consumers think of a smart home, they often picture a futuristic scene where everything in the home is controlled by a single system - much like an episode of the Jetsons. It's full of bells and whistles that are often over the top, like a self-making bed or a toilet seat that automatically warms up before you sit down. While both of the two examples are features of products that actually exist, this type of set up is often complicated and costly.
You're already using a major component.
Many of today's available smart home devices are controlled by something you very likely are already carrying in your pocket - your smart phone. You can control your devices in the home simply by pulling up the device's app and commanding it to do what you want. If you pair a compatible home automation hub, you can gain remote capabilities and control your devices from that same app no matter where you are in the world.
What a smart home really looks like.
Today's smart home is actually made up of a series of products created by different manufacturers that are developed to work together. They are often set up and maintained by the homeowner instead of a professional. Many manufacturers provide helpful tutorials through videos, installation guides and even step-by-step app setup and online chats to help even the most beginner-level consumer.
The best way to get started in outfitting your smart home is to consider the products that are used on a daily basis. Think your thermostat, deadbolt and lighting. These items all play a part in keeping your home safe, secure and comfortable and now have the ability to do so more conveniently and efficiently.
Building a smart home is much easier than you may think. No matter your level of familiarity with smart home technology, there is an ecosystem of products that are easy to install and use. It just takes a little consideration to see which devices would provide the most benefit to your daily life. For more information on getting started, check out this simple method we recommend.