How safe are smart locks?
By emily.bailey
For those of us in the door hardware industry, smart locks are a no-brainer. They've quickly become indispensable in offices, hospitals, hotels, and many other professional locations, but many consumers are still learning about the possibilities that smart locks can offer at home. "Are they really secure?" is a question we hear frequently. Let's take a look at the security behind Schlage smart locks.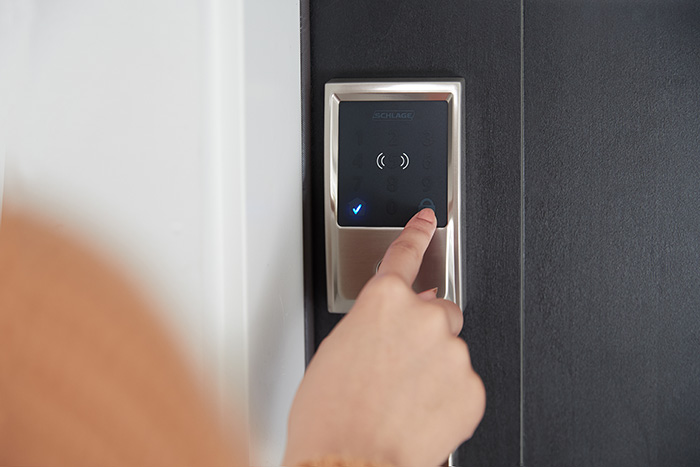 Choosing the safest smart lock
The first thing you should know is that a group of industry experts called the Builders Hardware Manufacturing Association (BHMA) set national standards regarding the security level, durability and finish quality of door hardware products. This helps locksmiths, building managers and other professionals ensure that they are using the right hardware in the right places, especially when they have to adhere to local building code requirements.
To help homeowners make the same decisions about which hardware is best for their home, the BHMA created a set of standards specific to residential door hardware. This includes three categories - Security, Durability and Finish – with rigid criteria for testing hardware to ensure it meets either a C (good), B (better) or A (best) grade in each category. Most Schlage products receive a AAA, which means they have received the best possible grades in Security, Durability and Finish.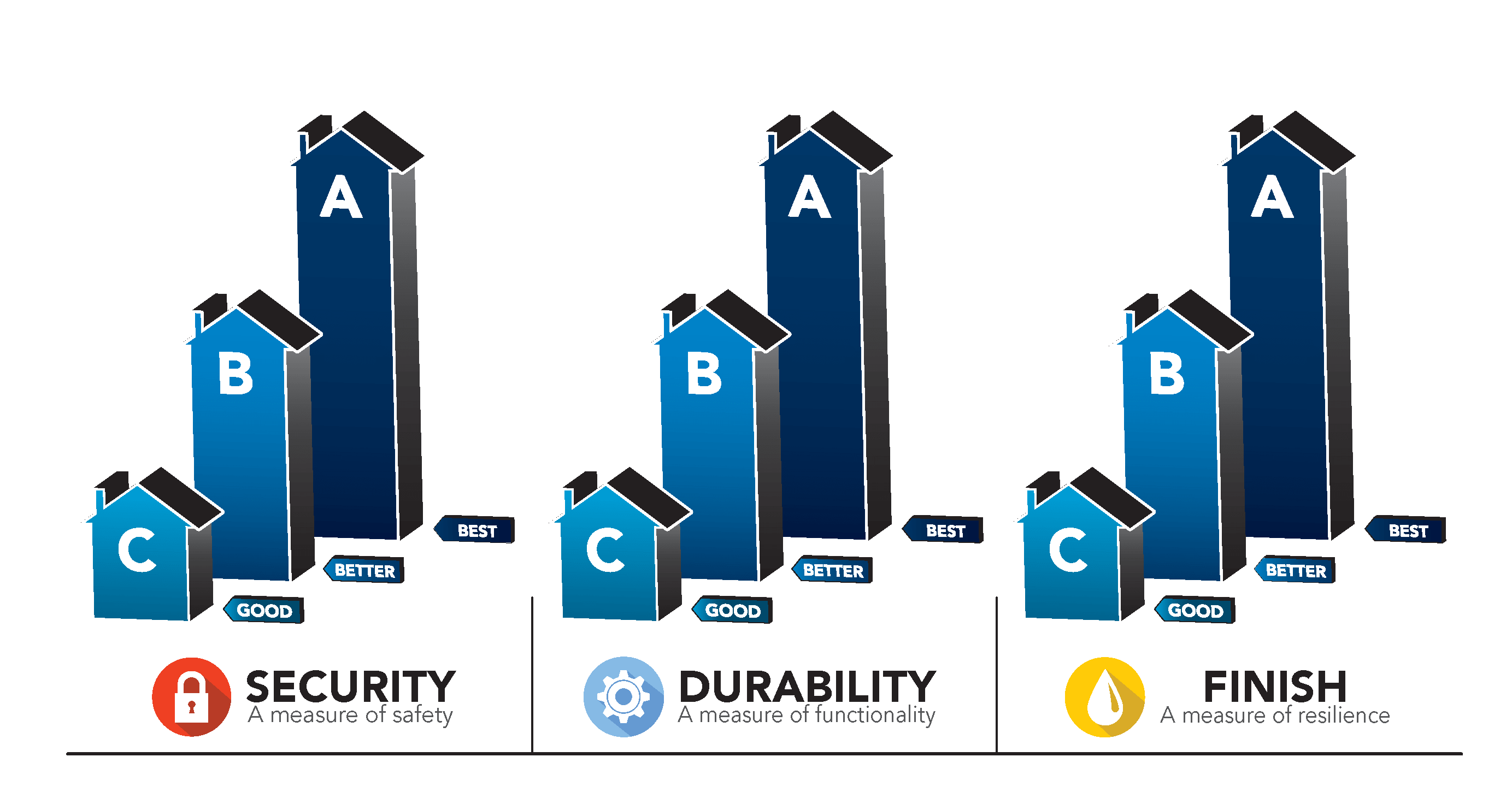 In addition to these high industry standards, we test our products even more rigorously in our own labs. By raising the bar even higher, we offer products that stand up to the trials of life for years to come. Regardless of whether you buy a
smart lock vs. traditional lock
, you know you'll be getting a product that has been tested against the rigorous demands of daily usage. Our Schlage Encode Plus™ Smart WiFi Deadbolt, Encode Smart WiFi Deadbolt, Encode Smart WiFi Lever, Schlage Connect™ Smart Deadbolt with Alarm, and Schlage Touch™ Keyless Touchscreen Deadbolt and Lever have all received a grade A in security, the best possible grade to keep your home, and everything inside it, safe.
Can smart locks be hacked?
We've all heard about the neighbor's garage door code getting hacked. The good news is that these days that story is a bit of an urban legend. Some garage door codes were compromised back when the technology was new, but major strides have been made in electronic security since then, making these types of hacks much more difficult to pull off. Basically, if you're comfortable ordering items from Amazon, you can trust that the connection between your Schlage smart lock and your smartphone is just as secure.
The rising popularity of home security systems is putting a dent in traditional break-ins as well, making smart locks that integrate with home security systems an increasingly effective solution. Together, they add a layer of electronic security to your home that allows you to keep better track of who's coming and going, and when.
Locks that add extra security without requiring a smart home or security system are also on the rise. The Schlage Encode family of products are great examples. With built-in WiFi, each Schlage Encode product gives you anywhere access to control and monitor your locks through the Schlage Home app. Advanced smart lock security features include a secure, encrypted connection supporting a built-in alarm system to detect forced entry attempts. And if you want the simplicity of voice control, it is easy to pair your Encode smart lock with Amazon Alexa or Google Assistant. "Hey Google, is the front door locked?" gives you immediate peace of mind that your smart door lock is keeping you safe. With all these added security benefits, smart door locks are often the safest door locks for your home.
Spare keys are a safety faux pas
There's an added security element to simply doing away with spare keys and using access codes instead. Codes are easier to control and monitor. If a code becomes compromised, you can simply delete it. Through the Schlage Home app, it is possible to view timestamped past activity, schedule temporary codes and customize notifications. This means you can get an immediate notification that your daughter used her unique code when she arrived home from practice – and set up auto lock so you don't have to worry if she remembered to lock the door behind her. These smart lock features enhance your home security, giving you better control and peace of mind.
A lock without a cylinder, like the completely keyless Schlage Touch lock, also eliminates the possibility of picking or bumping because there's no keyhole for intruders to manipulate. By choosing a completely keyless lock or any smart lock where you can assign access codes rather than copies of keys, you eliminate the hassle and expense that comes with a lost key. These are just a few examples of how opting for a keyless deadbolt makes home security more convenient than ever.
As you can see, electronic locks are a smart choice for any home. They can save time, add convenience, and make it safer and easier to share access by eliminating spare keys. Paired with the easy installation, simple smart lock upkeep and exceptional customer service that Schlage is known for, adding one of our electronic deadbolts or smart locks to your home is an easy step toward a safer, simpler home.
If you're not sure which Schlage smart lock is right for you, try our interactive Get Help Deciding Tool.