Landscape and style your front yard based on where you live in the United States.
By emily.bailey
Wednesday, April 26, 2023
Your personal style should shine through the trees, shrubs and flowers planted around your home. But before you start digging or purchasing things to garden, know which plants can and cannot thrive in your area.
Your personal style should shine through the trees, shrubs and flowers planted around your home. But before you start digging or purchasing things to garden, know which plants can and cannot thrive in your area. There are lists of plant species native to each U.S. region, where they can grow most happily and sustainably. Wherever you're located, know about your region's climate and what grows best. If it's to be more functional or stylish or both, your final "yard scape" should also be attractive and easy to manage.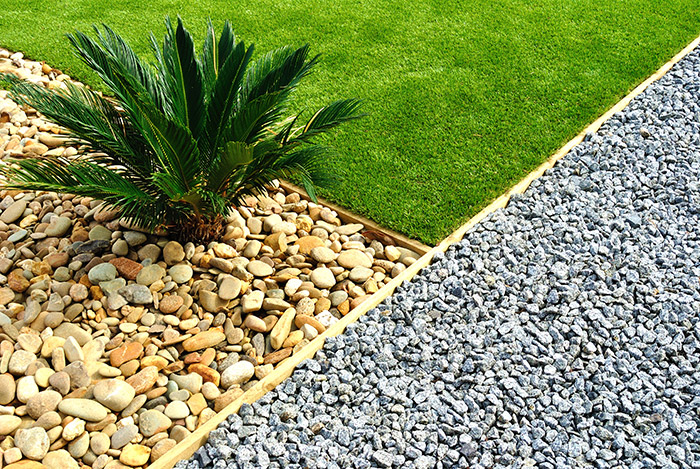 Before planting anything in your front yard, make sure you know what to expect. A yard that can't be tamed is something else entirely—overgrowth can be a big hassle and happen faster than you think. Do your research on what is good and bad about the plants you desire in the foreground and background of your landscape. Whatever you choose, plant new and young greenery in the early springtime for a healthier, fuller landscape against your home in the summer.
Gardening with native plants is a great way be proactive about yard maintenance while helping the environment. Lean into your home region's natural climate and plant native greenery in your yard to save time and money on fertilizer and pesticides. Native perennials are especially great for your wallet and work schedule, as they'll regrow for years on end without needing much from you. Plant your favorite perennials to greet you next spring or choose new plants that don't need much care to grow well in your climate.
Yard maintenance is easier when you plant something where it thrives—in the sun or shade, where rain can or cannot reach. Before you plant something new, we recommend checking the health of your soil and going from there. Sometimes, even planting the right native species in your region can go wrong if it's in a bad spot or not getting enough nutrients through the soil.
The big idea in choosing native plants is that a well-groomed lawn is more inviting and appealing than a messy one. A house looks and feels more like a home with tasteful landscape to match. Some homeowners enjoy turning heads with their front lawns and others like keeping it simple. But why not meet in the middle for beautiful and easy front yard décor? If you follow the simple cardinal rules and advice for gardening in your region, you can save yourself hundreds of hours of yardwork while helping restore the Earth's natural climate. Wherever in the U.S. you're gardening or landscaping, check the soil and search the best species to thrive in your front yard.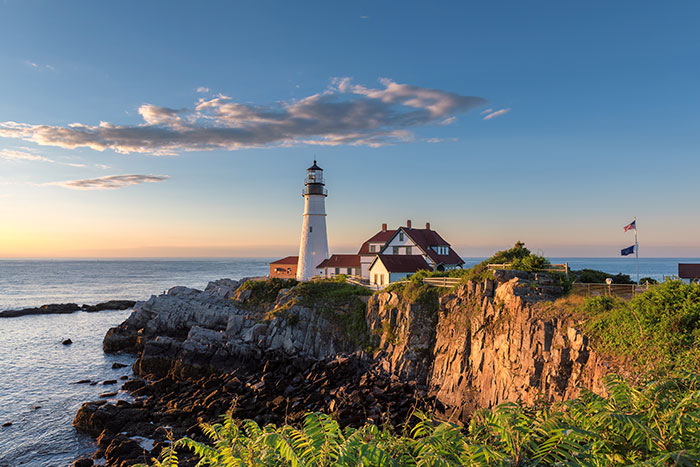 Landscape and garden efficiently in New England
If you live in the Northeast corner of the U.S., from Connecticut or New Hampshire to Maine, your climate ranges from mild to chilly. Cold temperatures and snow in wintertime can be taxing on non-native outdoor plants, dealing them an immediate or slow and pitiful death. But although a bit windy, summers are beach worthy in New England.
Annual changes in temperature and humidity are not good for exotic plants needing hotter, more consistent weather to thrive. (Have you ever seen a palm tree in Delaware?) When landscaping in New England, don't be afraid to get creative with native shrubs and maple trees for years of low-maintenance landscaping. Sometimes it makes the most sense to go with traditional flora than something fancy and delicate.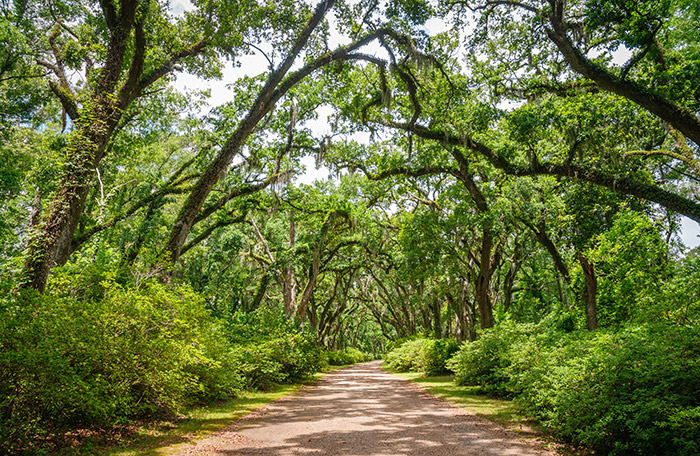 Plan a naturally beautiful front yard in the Southeast
The Southeast region of the U.S. pans from Louisiana and Arkansas to the Virginias. This part of the country is known for its hotter, wetter climate around the Everglades. Because more rain falls annually here than in other regions, it's useful to search watering needs for your outdoor plants in this region. Compared to others, this region can be easier for growing and tending plants year-round. With somewhat more predictable rainfall, property owners and outdoor professionals don't need to water or fertilize landscapes as often.
Non-native fruits and vegetables, like peppers, can also grow very well in the hot and humid American Southeast. Plants like these can add great variety and color to your landscape if they do not pose a threat to what belongs there. Non-native species are considered invasive if they notoriously can reproduce and adapt to new areas very quickly. Before planting an exotic or non-native species in the Southeast, ensure it's non-invasive, your state allows it and it's good for your neighborhood long-term.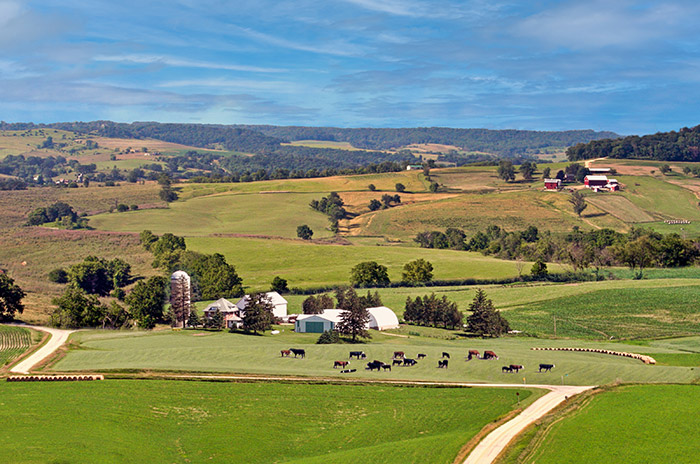 Plant strategically in the Midwest
The Midwest, from Nebraska to Ohio, is of mild weather and action. Flatlands spread across the region, great for thriving crop fields and livestock, but also home to a spectrum of outdoor plants, native and non. Many homeowners plant native flowers and shrubs to give homage to the region, but Midwesterners also plant non-native produce like arugula and fruits. Adding such variety helps decorate and functionalize any yard.
No matter what you're planting in the Midwest, expect peak growing season to happen from or between April and October. The more northward you are, the shorter your prime growing season. Late summer also tends to be less humid, so if you're growing plants that love dry weather, we suggest waiting to plant them until about mid-season. The Midwest is an awesome region to plant for looks and practicality; many homeowners and renters use their whole yards to grow colorful produce yearly.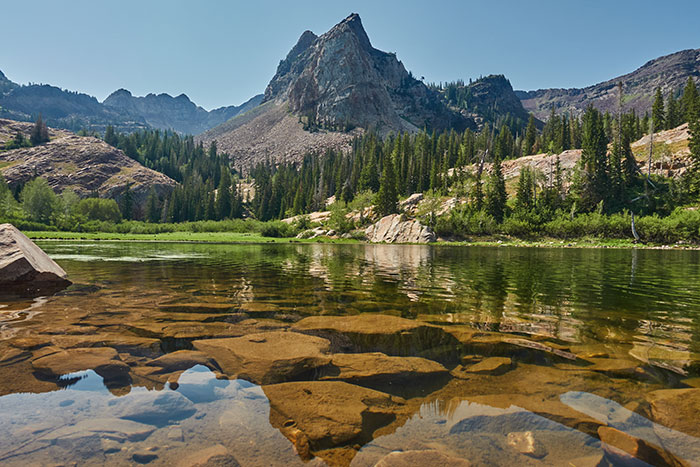 Lean into the diverse Rocky Mountains region
The Rocky Mountains region is known for skiing, hiking and gambling. From Montana to Nevada and Colorado, regional residents grow hearty vegetables like squash, carrots, radishes and potatoes in the rockier area. The hotter, more deserted parts of the Rocky Mountains region, like in Nevada, are better for growing citrus trees and lettuces like kale.
Of course, if you're landscaping a front lawn, you may prefer more decorative than fruit-bearing plants. But if you're interested in functional gardening trends, leafy greens and root vegetables are great options to save money on yard maintenance and groceries long-term. The Rocky Mountains region is diverse in elevation, temperature and rainfall—know what grows best in the soil and overall climate you're in. If you reside in a desert, you may get more from a fruit tree or a decorative cactus than a raised bed of potatoes.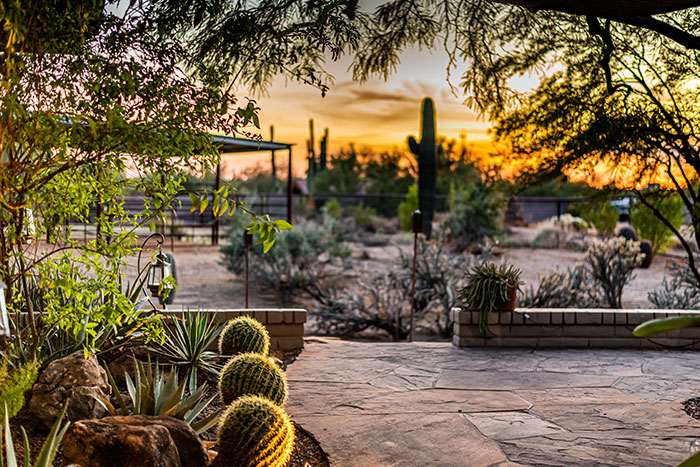 Get creative with landscaping in the Southwest
Arizona to Oklahoma is hot and dry compared to the other regions of the United States. Tex-Mex and a wealth of early American culture are here, tucked in and around the beauty of the Grand Canyon. Natively, you'll find grasses and cacti in neighbors' front yards. While many more people visit the area than live there, it's an awesome place to house species of sage and prickly pear in a garden.
There are tons of ways to grow a functional and/or simply beautiful landscape in the Southwest. Some homeowners design desertscapes to highlight the natural beauty of their climate. Driving through neighborhoods, past yards in the region, expect to see decorative rock and stones complementing native dry-climate plants like flowers and trees. It's more likely you'll see artistic landscapes than gardens in this area.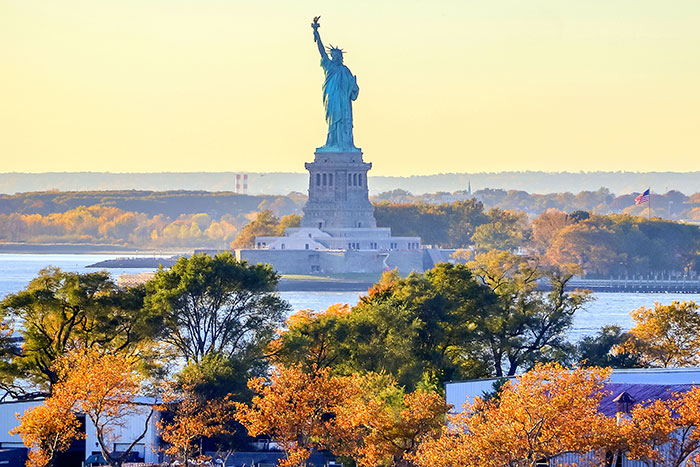 Plant produce and decorative plants in the Mid-Atlantic
Native to the mid-Atlantic region (from Maryland to New York) are ferns and Indian Grass, to name a couple. Cold winters and hot summers are known in this part of the country, nurturing traditional crops like oats and landscape showstoppers like roses. If you're planting outside of what's native to the area, look for flowers that can endure more extreme seasonal temperature shifts, like peonies.
The American Mid-Atlantic is also a great place for perennials to make year-to-year yardwork even easier than it is. Plant a perennial garden to greet you each Spring or think outside the box for a unique, non-native landscape that's easy to maintain. As you travel the region, you may notice front lawns adorned with produce as well as decorative trees and shrubs. Many homeowners take to growing their own melon, onions and more to save on groceries and add variety to a "yard scape."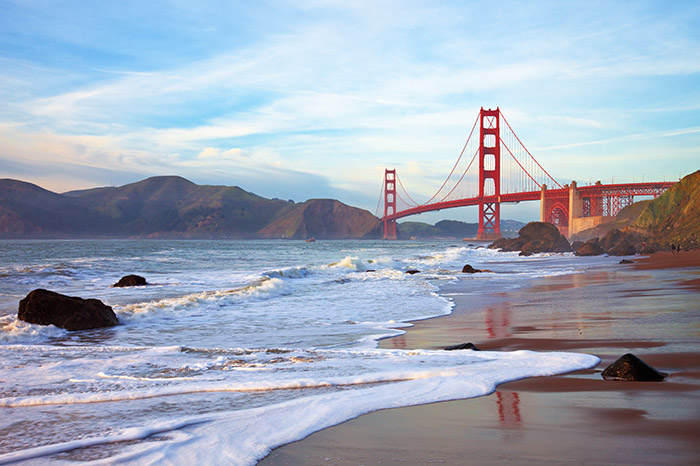 Grow a functional landscape in the Pacific Coastal region
The Pacific Coastal region of the U.S. is essentially Hawaii up to Alaska; laid-back vacationers like to visit here. Most that stay in this region year-round love to see the beach and wander through warm to chilly temperatures, depending on the time of year. Generally, though, the climate stays mild year-round.
When planting in the Pacific Coastal region, vineyards and orchards are some of the most popular annual harvests. Northern California is called wine country, after all. But the southernmost points of the region are hotter, ideal for growing citrus and avocados, for example. When landscaping in the northern Pacific Coastal region, research the best trees and shrubs for your home. If it's too cold or your soil is less fertile than in southern California, we suggest aiming for a prettier (less functional) landscape garden. The secret to keeping your yard beautiful is knowing whether to plant for looks, functionality or both, depending on location.
Again, before planting an exotic or non-native species in your front yard, search to ensure your state allows it and that it's good for your neighborhood. It's easy to mistake an invasive species for a harmless one—we suggest doing your research before landscaping, especially if doing it yourself. Regional native and perennial plants are great for keeping yardwork at a minimum for extended time. Based on where you live, a beautiful front yard comes from knowing exactly where and what to plant around your home.