How to avoid decision fatigue during your next renovation.
By emily.bailey
Friday, February 11, 2022
Don't be paralyzed by all the choices or the pressure of making the right decision. Instead, use these tips for avoiding decision fatigue during home improvement.
We love choices! Sweet or spicy? Beach or mountains? Cats or dogs? Vacation or staycation? But if you've ever had the looping "I don't know, what do you want for dinner?" conversation, then you know decision fatigue. While not being able to agree on a meal is frustrating, decision fatigue is an even bigger issue during major projects like a home remodel or build. Don't be paralyzed by all the choices or the pressure of making the right decision. Instead, use these tips for avoiding decision fatigue during home improvement.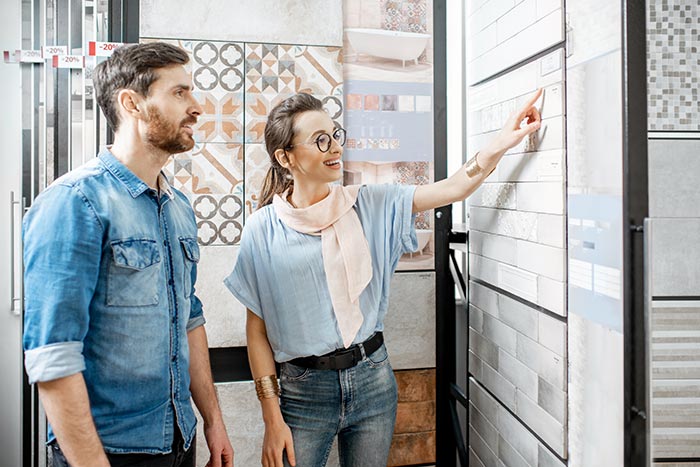 What is decision fatigue?
By the end of the day, when it's time to pick a restaurant, your brain is just tired of making decisions – picking what to wear, figuring out who's taking the kids to their after-school playdate, solving endless pop-up problems at work, selecting centerpieces for the upcoming charity event. Now your mom wants to know if you can help with the landscaping this weekend, birthday presents need to be bought … and the choice between Chinese takeout and pizza is Just. Too. Hard. You have decision fatigue.
Researchers estimate we make over 35,000 decisions per day. When something out of the ordinary happens or our routine is broken, like when we're renovating, we need to make even more choices. This can cause a series of micro stresses, according to psychologists, and those stresses compound to cause frustration, despair and feelings of being overwhelmed, AKA decision fatigue.
Decision fatigue during renovations
When you aren't prepared for how many decisions you need to make when remodeling or building a home, decision fatigue can sneak up on you. If you're building a new home:
Do you want an open floorplan or closed? How much

privacy

do you need?


How many power outlets do you want in a particular room? Should they have USB ports? Should they be smart outlets?


What kind of flooring do you want? Should you choose a hard flooring in the common areas but carpeting in the bedrooms? What about the stair treads? The garage flooring?



What kind of door hardware do you need?

Should it be locking or non-locking? And for that matter, what kind of doors do you want? What should they be made of? What color should they be painted? Do you want windows in your front door, sidelights, both or neither? What about

French doors

,

Dutch doors

or

hollow core doors

?


What size tiles should you use for the kitchen backsplash? What color tiles? What color grout? Should the backsplash be just behind the sink or all the way along the countertop? What about behind the range?


Should you replace the cabinets or refinish the ones you already have? What color should you paint the cabinets? Do you want to paint them all the same color or go for a two-tone look? What about the hardware?

And we didn't even mention plumbing and lighting fixtures, countertop materials or appliances. Before you know it, you're wondering why you thought the project was a good idea in the first place and you're considering calling it quits. You're telling your contractor, "Just do what you think is best," even on things you felt strongly about a week ago. You're arguing with your partner, not just about the renovation but why they let the kids wear those socks to school! You're asking strangers in the grocery store to make a choice for you. We're sorry, but not only do they not know which cereal you should buy, but they really can't tell you if your bedroom should be painted Caribbean Cool or Mexicali Turquoise.
Never fear, though. You can avoid decision fatigue. And if it creeps in eventually, you can beat it. Here's how.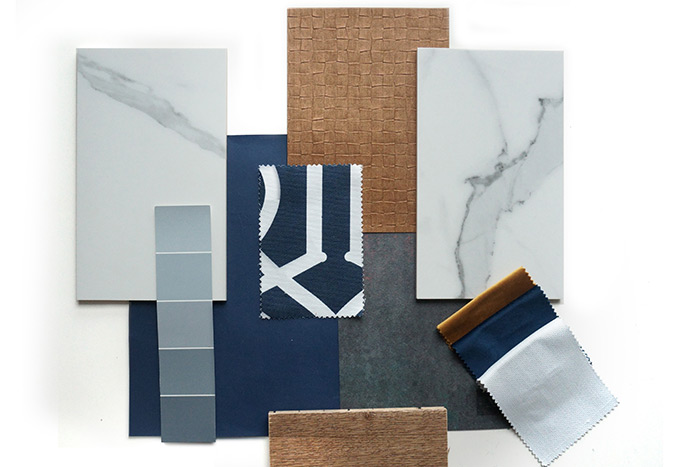 How to avoid decision fatigue while renovating
Make a plan and stick to it. Before you start to remodel or build, be very clear with yourself and any pros you're working with about what you like and the scope of the project. Then, when you have to choose between a concrete or a marble countertop, you can say, "Marble isn't in our budget," and the decision is made. When your partner starts talking about how awesome it would be to install subwoofers in the ceiling, you can call up your plan and remind them that you intend to transition the space to an in-law suite, not a home theater. Write down your plans and budget, create a mood board, do whatever it takes to keep the plan top of mind.


Keep options to a minimum. It's much easier to decide between two or three types of wallpaper than 10. If needed, trust your contractor or designer to narrow it down for you and then you make the final call from the paired down list. If that's not possible, make the decision yourself in steps. Eliminate in stages, kind of like teams being knocked out from a tournament bracket. If you like A better than B, then it doesn't matter whether B is better than C. It's already been eliminated.


Remember that most decisions can be changed later. If you decide a year from now that you'd rather have a brown wall than a blue one, it's easy to repaint. Even seemingly permanent choices such as flooring can be improved by adding throw rugs or refinishing. In other words, don't put unnecessary pressure on yourself to get it "right" the first time. Heidi Zack, co-founder of ThirdLove, wrote in

Inc.com

that focusing on the weight of her business decisions made those choices harder. Instead, she framed them as opportunities, with all the optimism that implies, rather than a decision between right and wrong. You can use the same strategy for your home improvement projects.


Pick function over fashion. Remember that you have to live in your home, not just admire it from afar. Mood lighting in the bathroom might give it a calming spa vibe, but if you can't see well enough to shave or do your makeup, you'll be replacing the light fixtures sooner than you wanted. To help with this,

Carrie Cotton Design

recommends spending time truly and honestly thinking about how you want to use the space. Only once you've determined how it will work for your lifestyle can you start looking at Pinterest.

You can also look for functional pieces that don't compromise on style or at least that find a balance between the two.

Door handles

are ADA compliant and ideal for people who have trouble with grip or fine motor skills. Those same levers can also meet your design needs when they come in a variety of styles and finishes.


Go with your first impression. Optimise Home calls it

trusting your gut

. Studies have shown that when we fret over a decision and try to think logically, we are often less satisfied with our decision than if we'd gone with our first reaction.


Don't rush. Similar to trusting your gut, remember to take your time. You don't want to delay your project unnecessarily, but if you plan well, you'll be able to spread out your decisions over stages and avoid the compounding effect of decision fatigue.


Relax. I know this is dangerous advice. You never tell an angry loved one to just calm down. But when it comes to decision and renovation fatigue, Sarah at

Paper Room Interiors

suggests taking a break when you can. If it's possible to step away for a weekend – mentally or physically – do it. It also could be as simple as meeting a friend for a drink, getting out of the house and away from the renovation dust, or breathing some fresh air at the park.


Trust the experts. How you define this is up to you. It could be an industry expert – your contractor or interior designer. It could be someone who's an expert on you – a family member or long-time friend. Surround yourself with people who know their stuff and who are also good decisionmakers. They'll be able to help you make the best choice for you.


Sometimes the heavy lifting – product testing and research – has already been done for you by those experts. Schlage door hardware is constructed from premium materials for both style and security. It's also been tested to the highest industry standards and is certified highest in Durability, Security and Finish by the BHMA. That means that when it comes to choosing between a trusted brand and someone else, there's not much of a decision after all.
4. You want to go smart
Smart locks are a great way to add security as well as convenience. Maybe you just love to be on the cutting edge of innovation. With Schlage smart locks, you get the security and craftsmanship you expect from all of our deadbolts, plus integrations with your other favorite smart home devices. The Schlage Encode™ Smart WiFi Deadbolt, for example, works with Ring Video Doorbell so you can see who's at your door and unlock it as needed, all from a single app. If you're an Apple HomeKit® user, you might want the Schlage Sense® Smart Deadbolt. Or if you're partial to Samsung SmartThings, try the Schlage Connect® Smart Deadbolt. You can see the full list of integration partners at Schlage.com.
Regardless of the smart lock you choose, when it's connected to your home network, you get remote access from anywhere. That's peace of mind in the palm of your hand.
You can also check out our interactive Product Selector at Schlage.com where we'll walk you a series of questions so you can easily identify the right product and style for you.