5 common holiday fire hazards and how to prevent them.
By emily.bailey
Monday, November 22, 2021
It's easy to get distracted by all the fun this time of year, meaning your vigilance, one of the best ways to help prevent house fires, tends to drop.
It's that time of year. Candles, space heaters, holiday cooking and decorations make your home feel festive and cozy, but they can also create fire hazards. It's easy to get distracted by all the fun this time of year, too, meaning your vigilance, one of the best ways to help prevent house fires, tends to drop. Here are five common fire hazards in your home and ways to avoid them this winter.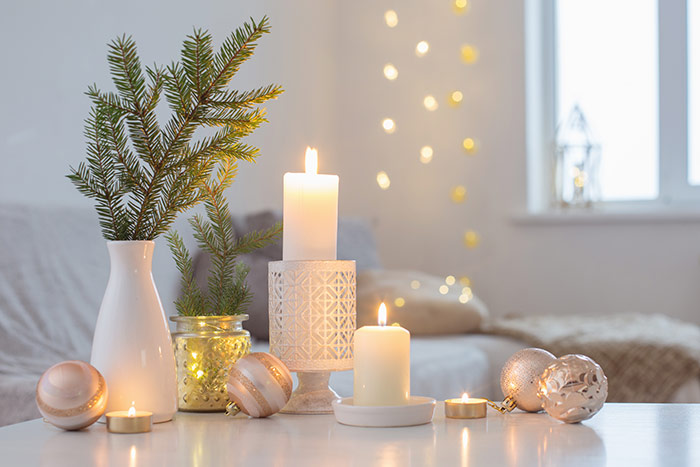 1. Kitchen fires
According to the Red Cross, most house fires are a result of cooking. A majority of those start on the stovetop. Obviously, you want to avoid leaving your stove unattended regardless of the season. During holiday time, though, it's important to be extra dedicated, especially when frying traditional favorites like latkes and sufganiyot (doughnuts). If you don't want to ignore your guests, prepare as much of the meal as possible before they arrive or designate a friend or family member to be the official greeter to let your visitors in and keep them company while you cook.
Before decorating your kitchen for the holidays, do a deep clean. Scrub the stove and oven thoroughly, removing grease and built-up grime that can potentially start a kitchen fire. Don't forget underneath your range hood. Food splatter can collect up there, but because we don't usually see it, most of us don't clean up there as often as we should. Remove dust bunnies from refrigerator coils, which not only reduces risk but also can help your fridge run more efficiently. Once you're ready to decorate, keep décor away from the stove, microwave and all appliance vents.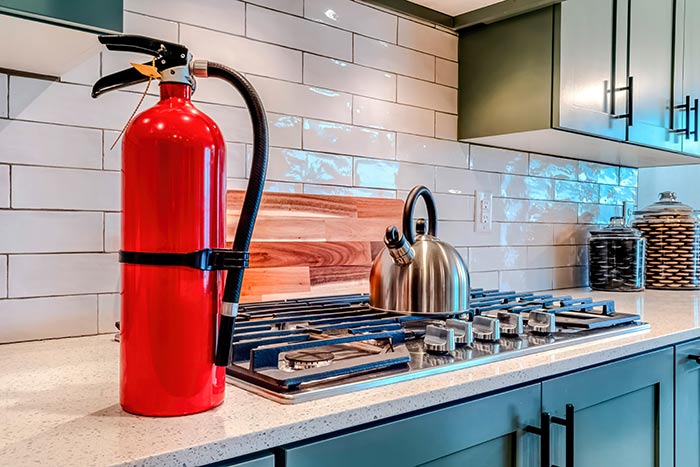 2. Overloaded electrical outlets
Old or faulty power cords, overloaded plugs and loose outlets are bad news any time of year. December seems to attract higher risk, though, thanks to extra strings of lights, outdoor inflatables and other décor. When you use an extension cord for long stretches of time, you increase the odds of a short circuit, which can lead to fire. Go ahead and use the extension cord for holiday décor. But first, inspect it for thinning insulation and other damage. Only use the extension cord for short periods and unplug it when not in use. Also, don't cover it up with rugs, no matter how ugly it is.
You can also look for surge protectors with an automatic shutoff. This feature causes the surge protector to shut down when it reaches maximum capacity, similar to your circuit breaker. If you're using a surge protector or extension cord outdoors, make sure it's graded for exterior use.
No one wants to be a slave to turning holiday lights on and off, so consider putting them on a timer or connecting them to a smart outlet. You'll be more likely to practice good fire safety when it's convenient (not to mention save on energy).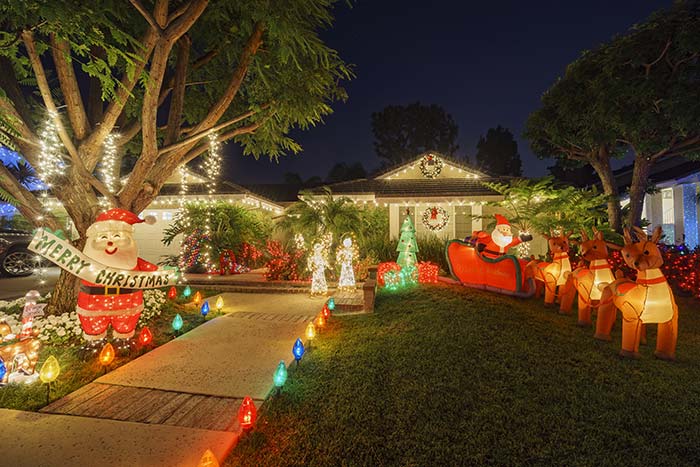 3. Candles
Candles are part of many holiday traditions – Diwali and Kwanzaa, Christmas and Hannukah, the Nordic St. Lucia Day and New Year's Eve. They play an important part in ceremonies, décor and sometimes just brighten our moods during long winter nights. It probably seems obvious to not leave the room while a candle is burning, but don't forget matches and lighters, which can spark unexpectedly or smolder enough to start a fire in the trash. Keep pets and children clear of the flames. And when possible, choose a flameless alternative. Battery-powered LED lights are a safer option for luminaries and lanterns.
If you like to burn holiday candles for the scent, try a simmer pot instead. Add cloves, cinnamon sticks and orange peel to a pot with some water and simmer on low on the stovetop or in the crockpot, replenishing the water regularly as it evaporates. You can also use a wax warmer, decorate with live evergreens and scented pine cones, or bake some cookies for that warm holiday smell without the candles.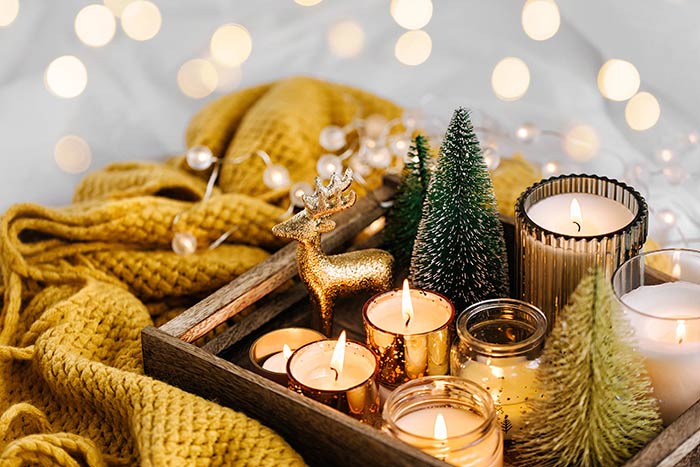 4. Heat sources
As the outdoor temperatures drop, you go the extra step with space heaters and fireplaces to stay toastier indoors. Stay safe and keep kids and pets away from them. The same goes for anything else flammable, like stockings, blankets and curtains. And just like your stovetop, don't leave these heat sources unattended.
If you have a fireplace, check the chimney and remove blockages. This is a great time to hire a pro to do a proper inspection and cleaning. Use a metal or glass grate to prevent sparks and embers from jumping. Lastly, only burn fuel intended for the fireplace. Painted or treated lumber, paper with colored print, particle board, plastics and fire accelerants like kerosene or grill starter fluid should never be burned indoors. The same goes for Christmas trees and other greenery. The resins in evergreen woods burn quickly and pop, increasing the risk of unwanted fire.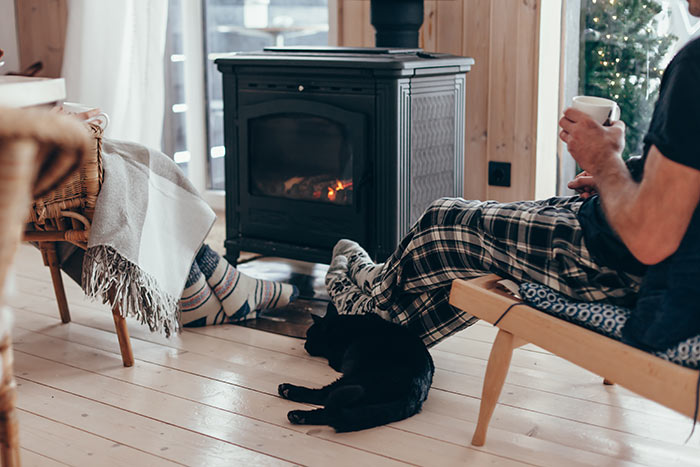 5. Christmas trees
An old, dried-out tree can catch fire from a hot bulb or spark, such as from a nearby candle or fireplace. Keep the tree's water reservoir full to help keep it from drying out too quickly and becoming kindling. Use LED bulbs, which emit less heat than traditional incandescent lights. At the end of the season, dispose of it properly during your community's tree pick-up day or at a recycling center.