Get allergy relief with these home cleaning tips.
By emily.bailey
Try these tools and tricks to help reduce the allergies in your home no matter what time of year it is.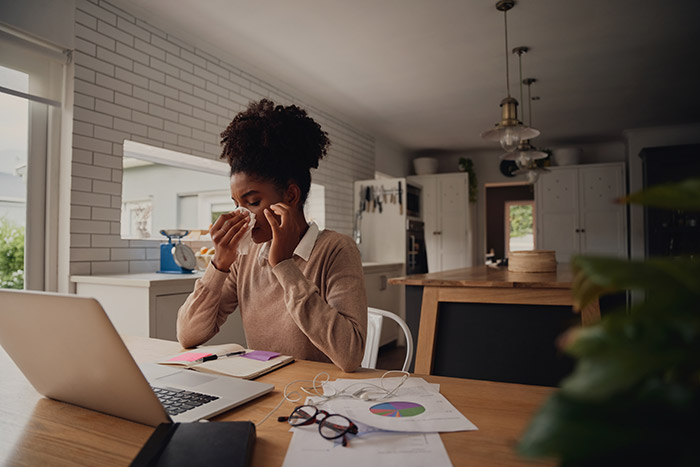 Sneezing, sniffling, watery eyes, irritated throat. You have allergies. With more than 50 million Americans suffering from allergies every year, we could probably all use a few tips for keeping our homes cleaner and safer from indoor air pollution.
We often think of seasonal allergies, which are usually the result of sensitivity to tree, grass and weed pollen as well as airborne mold spores. But just as many of us suffer from allergies year-round thanks to dust mites, animal dander, pests and those pesky mold spores again. Try the tools and tricks below to help reduce the allergies in your home no matter what time of year it is.
Essential cleaning tools for removing allergens at home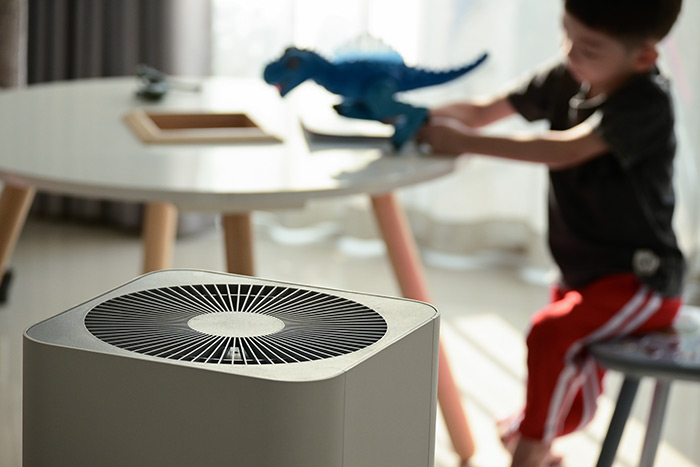 Vacuum
Look for a vacuum with a HEPA filter. This can be especially beneficial to allergy sufferers since the filter helps trap particles and keeps them from being emitted back into the room. Bagless vacuums have their upsides, but consider skipping that feature if you're looking out for your allergies. Bags will keep the dirt contained better, whereas you'll often get a poof of dust when emptying a bagless bin.
Upholstery vacuum
In addition to a typical vacuum for floors, you might want to invest in a handheld version. Use it to clean curtains, couches, bedding and mattresses. Smaller vacuums, when they're lightweight and cordless, can also be handy for cleaning steps.
Mold/mildew cleaner
Choose a commercial cleaner or make your own natural cleaning solution to scrub away mold and mildew in the dampest areas of the house like bathrooms and kitchens as well as laundry rooms, basements and mudrooms.
Rubber gloves
Some cleaning products can be hard on your skin, but even if they're gentle, gloves can help keep you from coming into direct contact with allergens. If your skin is especially sensitive, whether it's to chemicals or pet dander, glove up.
Duster with extendable handle
Dust and other fine pollutants have a way of finding nooks and crannies you didn't even know existed. Choose a duster that grabs hold of that dust to limit how much of it gets re-released into the air. With an extendable handle, you can clean ceiling fans, molding and trim, high blinds and the tops of the refrigerator more easily.
Air purifier
Indoor air quality is threatened by all kind of microscopic pollutants. An air purifier can help filter out what your HVAC system doesn't. Some studies have even found that these devices can lead to better sleep.
Best ways to remove allergens from your home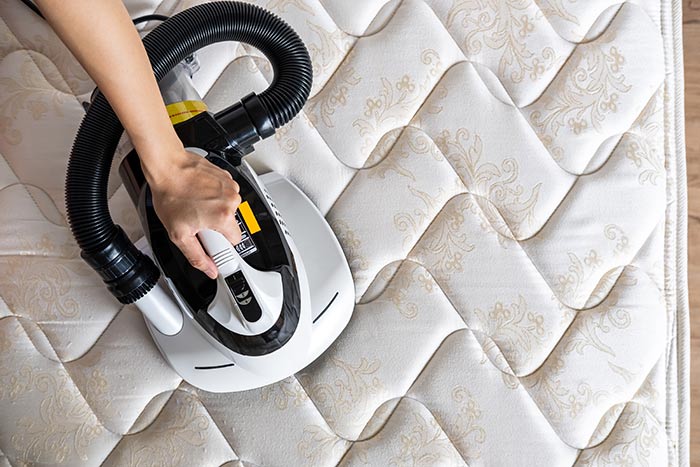 Declutter
The more tchotchkes, piles and stacks you have sitting around, the harder it is to clear out dust. Stick to the essentials to make cleaning quicker and easier.
Limit fabrics
Similarly, the more upholstery you have in your home, the easier it is for dust and mites to get trapped. Choose hard flooring over carpets and rugs, avoid heavy drapes and curtains, and skip the canopies in bedrooms.
Dust blinds
Opting for blinds instead of curtains is a good way to limit the buildup of allergens, but you'll still need to dust regularly. Bustle picked the Hiware Blind Cleaner Brush as its favorite. Microfiber pads help you get between the slats and trap the dirt so it doesn't go floating back into the room … or your nose.
Vacuum
This seems obvious, but we still want to offer a few reminders. In addition to your floors, remember to vacuum other surfaces like upholstered seating, curtains and lamp shades. Use the extension tool to get between the washer and dryer, too. Finally, save the vacuum for last, after you dust and wipe down counters, to suck up anything you might have knocked loose along the way.
Protect your bed
You're rolling around in blankets and rubbing your face into pillows all night. Hypoallergenic or allergen-proof mattress and pillow covers can help reduce flare ups. Even so, plan to wash your bedding, including pillows, sheets and duvet covers, in hot water on a regular basis. Aim for weekly.
Use your dryer
It can be tempting to save energy by hanging bedding and clothes on a line to dry. But if allergies are an issue, this can make things worse as they collect pollen outside. Hang your laundry indoors or use the dryer instead.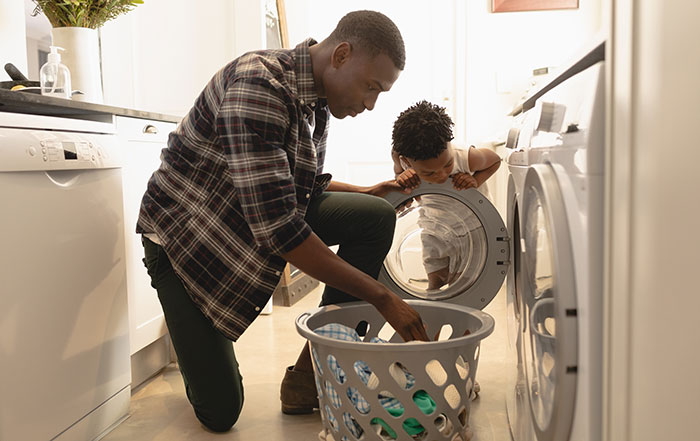 Maintain your HVAC
Replace or clean the filters in your central heating and air each month. You can also opt for small-particle filters, which will do a better job of straining out the most minute debris. Remember to clean your air vents, too, especially ones in the floor that catch extra dust.
Clean fans
Wipe down the blades of ceiling and floor fans. They pick up a lot of dust as they whirl around and have the potential to continue distributing that dirt as they run.
Seal your doors and windows
The goal here is to stop allergens before they get in the house. If you have cracks and gaps around your doors or windows, seal them now and keep pollen, bugs and other pests out. This can even help maintain a healthy temperature and humidity in your home, which can also reduce allergens. Start with our tips for how to fix drafty doors.
Remove your shoes
Again, this is about stopping allergens at the door. Leave your shoes in the entryway to avoid tracking dirt and pollen through the rest of the house. The same goes for coats and other outwear. If you don't have a door mat, get one to trap the nasty stuff outside. If you do have one, remember to clean that porch décor regularly.
Wash your screens
If your allergies are mild enough that you still enjoy opening windows in the spring and summer, wash window and door screens to prevent the buildup of pollen. It'll make that breeze even more enjoyable.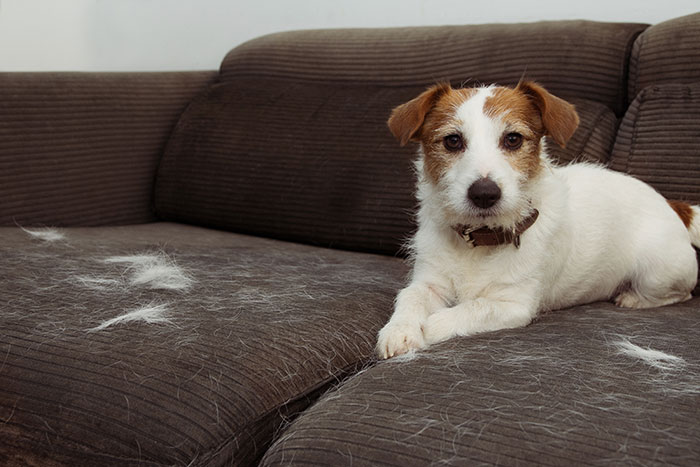 Clean up after pets
Pet dander is a common source of allergies. Bathe them regularly, especially if they spend a lot of time outdoors where pollen and other dirt can get stuck to their fur. Also remember to wash their bedding, whether it's a DIY pet bed, a ratty but loved blanket or your own chair cushions. We have loads of other tips for cleaning with pets.
Control mold and mildew
The bathroom has some of the highest risk for mold and mildew simply because of the amount of water in there. Run the exhaust fan when you shower, hang towels to dry and choose bath mats made with natural materials like bamboo instead of cloth. To get rid of mold and mildew that's already built up, try scrubbing it with a DIY mixture of three parts water and one part bleach.
We want to help you keep your home healthy and comfortable. It's part of keeping everyone safe, after all. Find more ways to protect what matters most, whether it's through home security or healthy living, at the Schlage blog.