How to do a home inventory to protect your family's investment.
By emily.bailey
Thursday, September 9, 2021
You've taken steps to protect your family. Now, protect your belonging by creating a home inventory.
You've taken all the right steps to protect your family by installing the safest locks on your doors, testing smoke detectors and checking all the other boxes on your
home security audit
. Now what about your belongings? Protect your investments by creating a home inventory. In other words, make a list of what you own so that in the unfortunate event you experience a break-in or your house is damaged by a natural disaster, you can reclaim some of your financial losses and replace what was lost.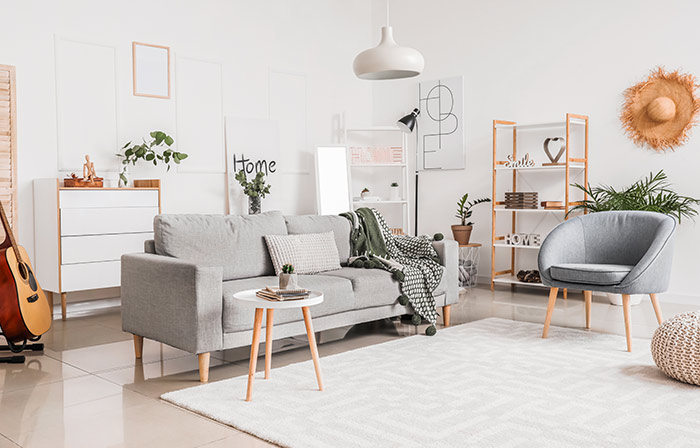 Why should I make a home inventory?
There are three main reasons to conduct a home inventory, according to the Insurance Information Institute. First, it can help you determine what kind of insurance you need and how much. More on that later. Second, a thorough home inventory can also help you file an insurance claim when belongings are lost or damaged in a natural disaster, fire or flood, or if you've been burglarized. In these situations, your anxiety level is likely to be high. It's not the time to rely on your memory to remember everything that was in your home. And finally, a home inventory can help you determine if you qualify for tax breaks or disaster assistance. All of these things can provide financial peace of mind in difficult times.
What should I include on a home inventory?
Include all of your belongings on your home inventory. However, don't feel like you need to get bogged down in exact counts and full descriptions for every single item. Simplify your life by listing, "6 dinner settings" knowing that you have six dinner plates, six bowls, six forks and so on. Use the same strategy in other rooms, like "2 business suits" or "57 books." If you miss a small item here and there, it's not a big deal, but remember that lots of small items do add up. Finally, spend plenty of time on big-ticket items like appliances and electronics, jewelry, heirlooms, artwork and collectables.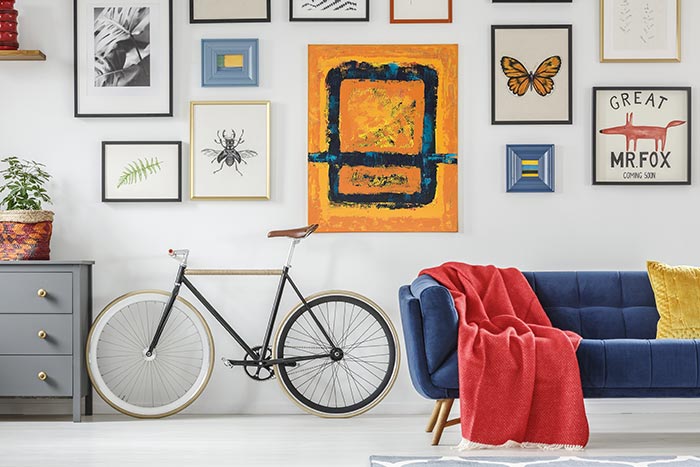 It will pay off if you include more detail beyond the general description of each item or set of items. An insurance claim might need to know what an item's value was or how much you paid for it, where and when you bought it, the make and model, and a serial number if it has one. Keep receipts – you can photograph or scan them to cut down on paper – for future reference.
How do i get started on a home inventory?
The simple answer: Just get started. And don't feel like you have to finish in one go. Depending on how much you own, it could take a while and that's OK. There are lots of strategies for how you tackle this task effectively. You might start with those big-ticket items. These are the things that will be more costly to replace, so having the inventory could help you save a big chunk of change, even if there are only a handful of belongings on your inventory.
Another strategy is to go by room. For example, spend this weekend only working your way through the bedroom, its drawers and closets and anything you have stored under the bed. Then next weekend you can work on the kitchen and its cabinets, those major appliances and the infamous kitchen junk drawer. From there, maybe it's the garage, basement or attic, kids' bedrooms or off-site storage space.
A third option, suggested by State Farm, is ideal if you're in the redecorating mood or have just moved. As you find new places for your belongings, add them to your inventory.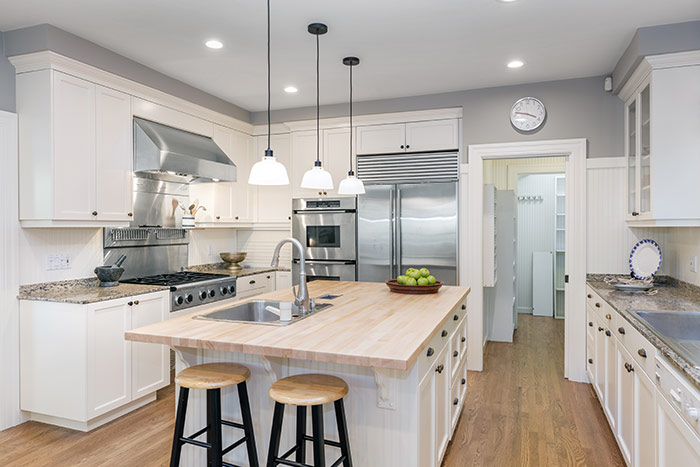 how do i maintain a home inventory?
You have a strategy and you're ready to start, but how do you keep track everything? Make a paper list or start a spreadsheet on your computer. There are lots of apps out there that can also help you keep a digital record. Take photos or a video, narrating the belongings in your home as you move from room to room. Remember that any inventory is better than none, so pick what works best for you and capture as much as you can. Be sure to store your inventory, whether it's in a notebook, on a USB or as a recording, somewhere safe. That could be a bank safe deposit box, on the Cloud or at a trusted relative's house.
I'm done now, right?
Not quite. As you purchase new items for your home, add them to your inventory immediately. Staying on top of your records in bit-sized efforts will help keep you from having to do a more difficult update down the road, not to mention let you be more confident that you have an all-encompassing inventory should you need it.
There's one more step. Because one of the benefits of having a home inventory is for insurance purposes, contact your agent once you've finished making your list. "Aside from providing a record of your valuable items in case of a claim, a home inventory can be a great exercise to help you more accurately determine your property coverage needs," says Farmers Insurance. "One thing I've noticed in more than 20 years of working on video inventories with customers: people often discover they aren't comfortable with the amount of personal property coverage they have. Over the years, we accumulate more property than our policies might have covered when we first purchased them."
Keeping your home and family safe is an ongoing project and one that is certainly worth the effort. Find more home security tips and how-to suggestions at the Schlage blog.