Install door hardware with ease with this door prep checklist.
By emily.bailey
Thursday, August 19, 2021
Before installing new door hardware, be sure to verify your door's holes are properly drilled and alignment is correct with this door prep checklist.
Installing new door hardware is an easy project that any homeowner can take on. Whether you're a seasoned remodeler or a rookie DIYer, you can update the hardware in your entire home in no time. It just takes a little preparation. Follow this door prep checklist to make sure your hardware project goes quickly and smoothly.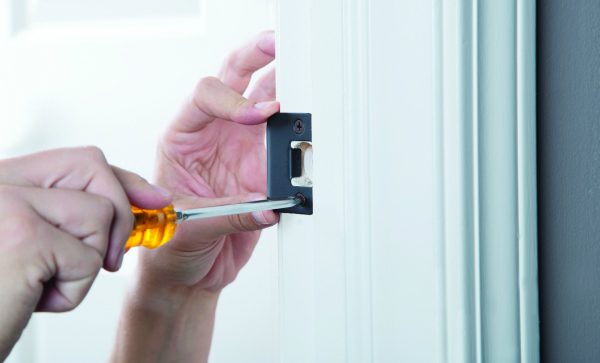 Before you start installing your new hardware, you'll need to verify the holes on your door are properly drilled. If any of the measurements on this checklist don't match your interior and exterior doors, you'll need to adjust the door or frame to ensure that your hardware fits.

Crossbore
- The hole's diameter must measure 2-1/8". Try this hack for enlarging crossbore holes from This Old House.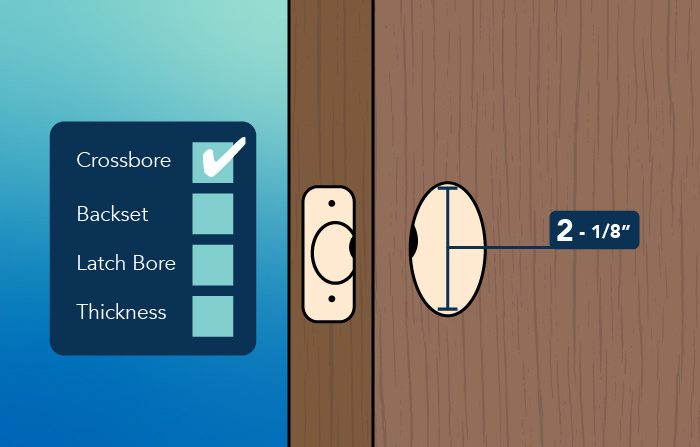 Backset
- The distance from the edge of the door to the center line of the crossbore should measure 2-3/8" or 2-3/4".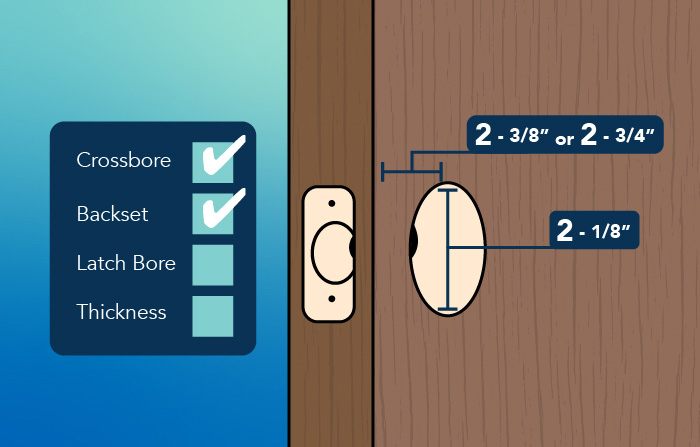 Latch bore
- The hole on the edge of the door, where the deadbolt or latch enters, should measure 1" in diameter.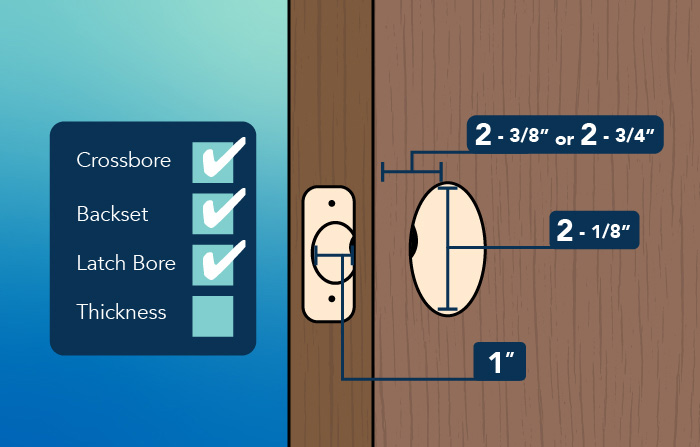 Thickness
- The door should be between 1-3/8" and 1-3/4" thick.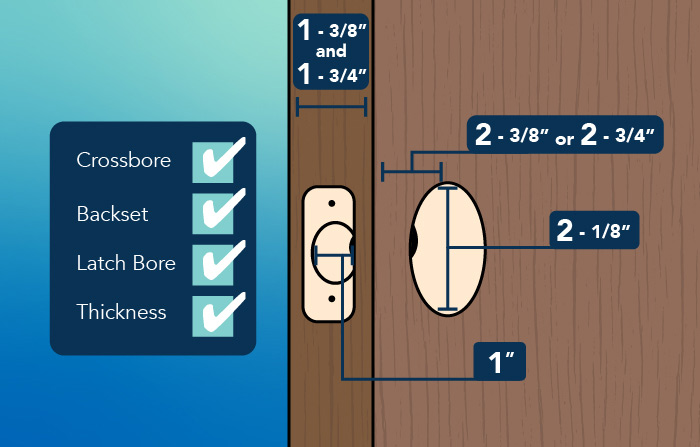 Doorjamb
- The latch bore hole in the doorjamb should measure at least 7/8" in diameter and a minimum of a 1/2" deep. A 7/8" spade bit can be used to drill a larger hole, if necessary.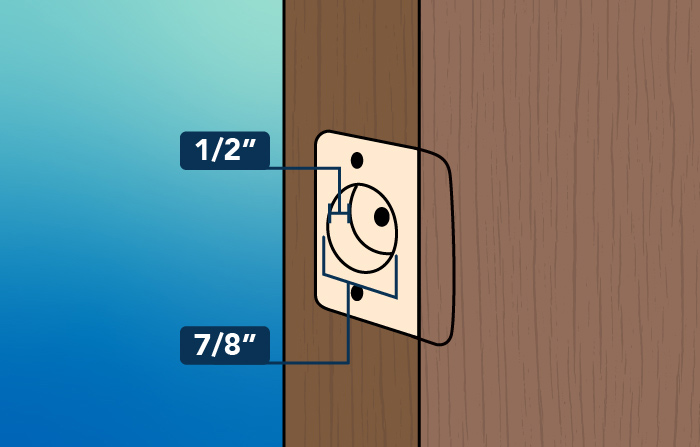 When installing door hardware on exterior doors, also check the door's current alignment by answering these questions:

Can I lock my door without lifting, pulling or pushing the door?

Does my door alignment stay the same with the changing seasons?

When the door is closed, is there space for the deadbolt to extend 1" into the frame when locked?
Unfortunately, if some measurements such as the backset and door thickness do not match up, you may require the assistance of a carpenter or need to purchase a replacement door.
Proper preparation goes a long way toward making sure any DIY project goes off without a hitch. Installing door hardware is no different. Making sure your door is strong, free of cracks or warping, and otherwise undamaged is also an important step in helping to keep your home safe. For more door prep and installation tutorials, FAQs and tips, visit the Schlage How-To Center.