Get ready to return to work with these 7 productivity tips.
By jennifer.thomas
If you've been working from home during the coronavirus pandemic, those first few days (or weeks, if we're honest) back at the office can be a challenge. These seven tips will help you ease your way back into a routine, put you in the right frame of mind and set you up for a productive, successful day.
The best way to start your day right is to actually start preparing the day before. A bit of planning reduces the rush and chaos of the morning so that you're less likely to forget something, get stressed or bypass your healthy habits like eating well and working out.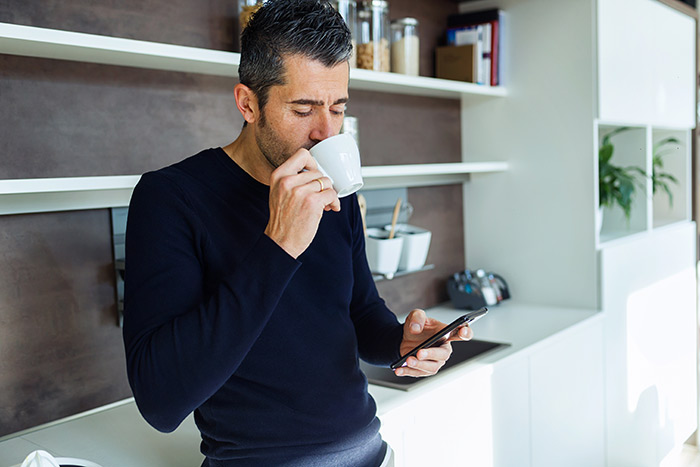 1. Quit While You're Ahead
Call it quits at the end of the work day when you still have a little something left in the tank. We know it can be hard when you're used to giving every last ounce every single day, but walking away before you're totally run down will help you be more productive in the long haul. It's a key step to avoiding burnout. Stop when you know what your next steps are, such as "Proofread sales document in the morning," a technique known as building a bridge to the next day. Make a short list of must-do tasks – it could be professional or personal jobs – and then clock out.
2. Pack and put it by the door
Pack your briefcase/purse/gym bag/lunch box/diaper bag/kids' backpack the night before. Anything you'll need for the next day should be ready before you even roll out of bed. You'll be less likely to forget something important and feel less stressed looking for a missing homework assignment or lost keys 10 minutes after you were supposed to have already left.

This can also help you stay committed to your healthy habits. When your gym bag is ready, there are fewer excuses to skip your workout. When you have a lunch box stocked with meals, snacks and water for the day, your body will thank you. It'll be easier to fight off those junk food cravings, you'll have fewer headaches when you stay hydrated and you just might find you have more energy to rally throughout the day.

Whatever you pack, put it by the door, either in your foyer or next to the garage entry door. DIY a stylish grab-and-go station with a bench, hooks for keys and bags, a small landing strip or any of these DIY entryway projects.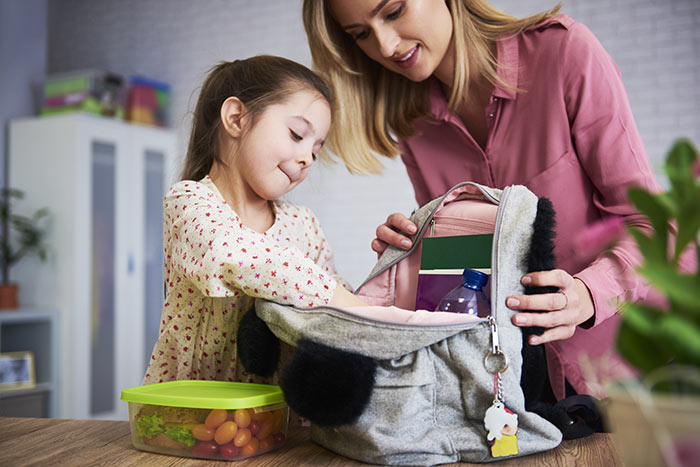 3. Get to bed at a reasonable time
When you get enough sleep, you're more focused, less irritable, have higher levels of energy and, in general, healthier. Proper sleep has been linked to a reduced risk of heart disease, obesity and stress, among other illnesses. After you've packed your bag(s) and put it by the door, do your best to get to bed at a reasonable time. Especially if you're restarting a commute – like when returning to work after COVID – factor in the extra time you'll need for your drive. And don't forget to account for the extra emotional energy required to deal with traffic, construction and those commute-related headaches.

If it helps, use smart home technology to get you to bed. Create a Bedtime Routine with Alexa so that a single request triggers a series of events – dim the lights, play relaxing music or white noise, lock your door. Instead of you running all over the house, you can settle in and start to unwind. If you don't want to connect all your devices, that's fine. You might still find a smart light bulb that adjusts brightness and color based on the time of day, a smart alarm clock or similar gadgets for the bedroom.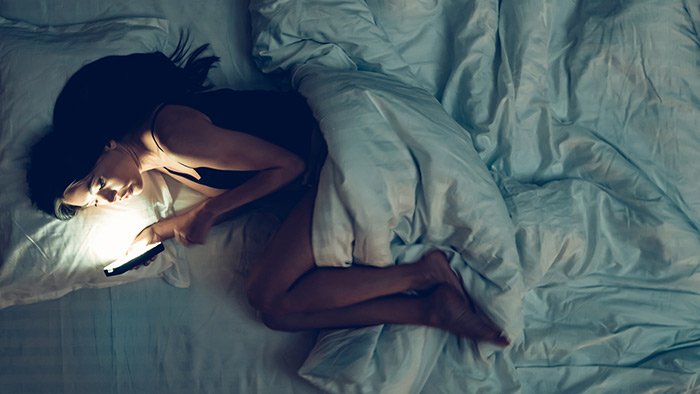 4. Make your bed
Many productivity experts recommend making your bed first thing in the morning. There are a lot of reasons for that, but for our purposes here, it's all about giving yourself a quick victory. Making your bed doesn't take a lot of time and a quick tidy provides an immediate sense of accomplishment. Any fast, simple task works. It could be wiping down the bathroom counters and mirror, taking out the trash or unloading the dishwasher from the night before.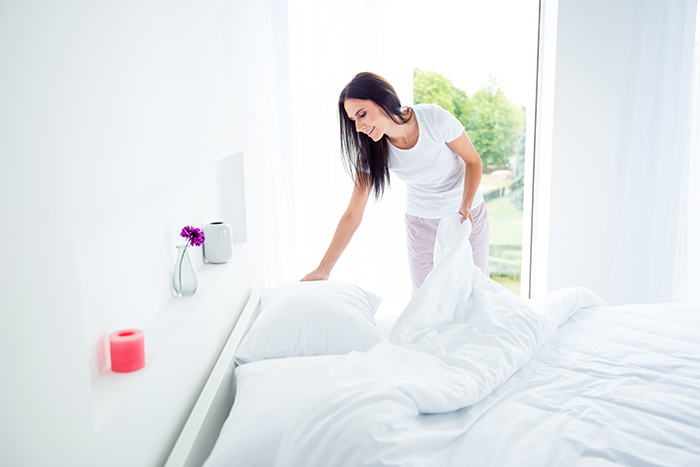 5. Get an assistant
Just like you created a Bedtime Routine, make one for the mornings. This one could turn on lights, play more energetic music or, if you have compatible devices, start the coffee brewing before you're even out of the shower.

You can use a voice assistant to set morning reminders, too. Schedule an alarm so Alexa or Google will tell the kids it's time to come to breakfast or leave for the bus. Sync your voice assistant to your calendar so it will remind you of important tasks for the upcoming day, whether it's that you have a meeting at 2 p.m. or that you need to water the plants.
6. Make a motivating playlist
All of a sudden, you have to commute again. That means traffic, rude drivers and what might now feel like lost productivity time. Create a motivating playlist or download an uplifting podcast so you arrive at the office feeling empowered and ready.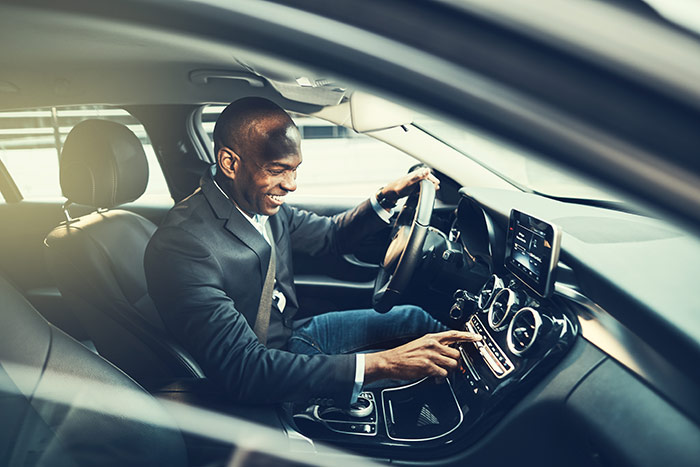 7. Spruce up your workspace
Once you're back in the office, do your best to make it feel more comfortable. Before you even open your email or check your messages, tidy up – dust, disinfect, blast the crumbs out of your keyboard – and decorate. Add some artwork or photos that lift your spirits. Indoor plants are also a great way to add a bit of positive energy to your workspace. Varieties like pothos or succulents are good if you don't have a lot of natural light.
After putting in a full day of work at the office, you'll need a place to relax and reconnect, both with yourself and your loved ones. Find more ways to turn your home into the sanctuary you not only need, but deserve, at the Schlage blog.