Advice for buying your first home.
By jennifer.thomas
Buying your first home? These tips will get you on the right path to making one of the biggest and best decisions of your life.
You think you're ready to buy your first home. As exciting as that it is, it might also be a little daunting. Where do you start? How do you make sure you cross all your t's and dot all your i's and don't end up with the wrong house or pay too much for it? If you're asking these questions and more, follow our guide to buying your first home. The tips and advice will get you on the right path to making one of the biggest and best decisions of your life.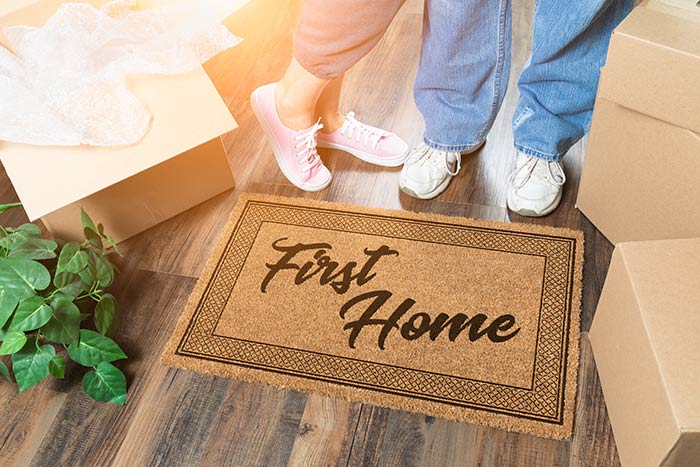 Learn the biz
You don't need to be an expert in real estate at this point, but you do want to know enough to hold your own and make smart decisions about your investment. Do your homework and learn key real estate terms. There's a lot of vocab you might not be familiar with, but start with these important real estate definitions:
Gross living area: Related to square footage, gross living area (GLA) can be helpful when you're reading a property listing. This indicates how much of the home has actual living space. An unfinished basement, for example, would be included in the home's square footage but not the GLA measurement.


Escrow holder: A third-party account or lender that holds money, most often a down payment until the purchase is complete. An escrow can also hold money, documents or other personal property at various stages of the selling process until certain agreed-upon conditions are met.


Inspection contingency: This is a clause in the purchase agreement – the written contract between the buyer and seller that says you're going to initiate a transaction – that gives the buyer a set amount of time to perform inspections. This takes place in escrow.


Short sale: Not to be confused with a sale that takes little time, a short sale house is one in which the homeowner is selling their house for less than they owe on the mortgage. It may or may not happen with a foreclosure.
Research realtors in your area and choose one you trust. Ask family and friends for referrals. Check out agents online and then interview at least three. You want someone who will keep your best interests in mind, from listening to what you want in a house to understanding your budget requirements (and not pressuring you to reach beyond your means). You also want your agent to be honest and understanding. Buying a home can be an emotional experience. They should be able to take you through the process, mitigating stress as much as possible, while also telling you what you need to hear, not just what you want to hear.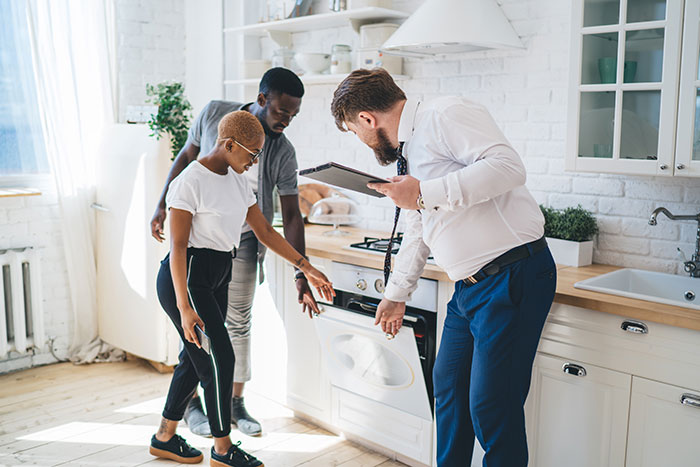 Find your dream location
We all know real estate is about location, location, location. But what does that mean for you? As you begin to set your priorities, consider the atmosphere of the neighborhood where you want to live. Should it be quiet and relaxing or hip and action-packed? Make a list of businesses or services you need to be close to. Where's the closest grocery store, gym, dive bar with late-night tacos? If you have kids, will they have to change schools? If kids are in your future, how much of a priority is a good school district right now? Will you still be close enough to visit family and friends? How long will your commute be or will you have easy access to public transit?
One more tip here. Once you've identified a neighborhood or two that you like, visit it during different times of day. Someplace that feels idyllic during the day could have a completely different feel at night and vice versa.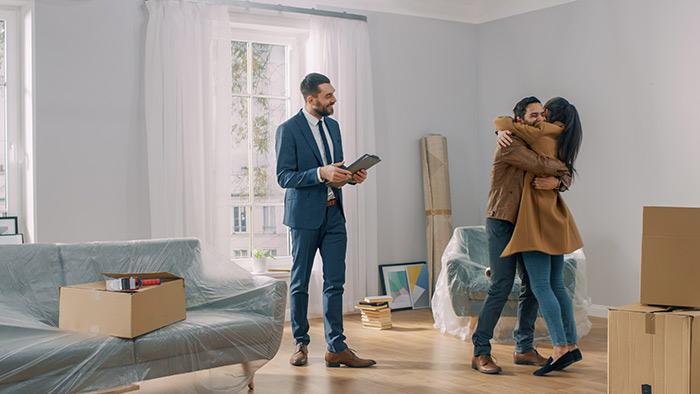 Decide what you want VS. what you need
First of all, remember that your first home probably isn't your forever home. While you want a house that you like, don't put extra pressure on yourself thinking that you have to get it 100% right on the first try. Know that you'll make mistakes, but also understand that you might need to adjust your expectations. While you'd love to have an at-home steam room and self-cleaning toilet, it might just not be in the cards this time around given your starter-home budget.
Even so, don't let that stop you from planning for the future. While you might not be in this house forever, you might start a family there. Or adopt a dog. Or launch your own business from the basement. You'll probably outgrow your first home eventually, but it shouldn't be within the first six months. Here are just a few things to think about:
Driveway: One blogger for

Apartment Therapy

realized the importance of a flat driveway once he had kids. Flat is safer for playing and learning to ride a bike. Flat driveways are also nice during icy, snowy winters.


Yard: If you have or want pets, a fenced-in yard could be a high priority for you. Also, a first home can be exciting when you can finally plant that garden. What kind of space do you need for raised beds or a veggie patch? Or maybe you have zero interest in landscaping, in which case, the less land the better.


Proximity to aging parents: You want to spend time with them while you can. You might need to physically check in on them more often. Factor into your plans the commute to your family the same way you would a commute to work.
As you're making your priority list of all the must-haves for your home – three bedrooms, space for a home gym, granite countertops – factor in fixer-uppers versus move-in ready properties. Wood flooring might be high on your wish list. Does it have to be there from Day One or are you willing to install it yourself? Can you afford installing it yourself? Do you even want to take on that labor? This brings us to one of the biggest questions of home buying.
Get ready to pay
Finances can seem overwhelming when buying a new home. We won't go into the details here, but do yourself a favor and consider the cost of homeownership from different perspectives. First, there's the cost of actually buying the home. This includes not only the purchase price, but also things like closing costs, home inspections and title insurance. Second, there's the cost of moving. Will you (and your fantastic friends) move yourself or will you hire professionals? What boxes and other supplies do you need? And then there's property taxes, home insurance, utilities and other recurring expenses for the duration of your time in the house.
Here's some advice from a friend of ours who's bought six houses in their lifetime: Don't max out your budget. The bank might say you can afford a $300,000 house, but if spending that much means you no longer have the funds to travel or eat out or do other things you enjoy, it's probably not worth it. You might not want to sink every last penny into your house to the exclusion of living your life.
Next, you have to furnish your home. If it's your first house, you likely need furniture, appliances and décor. Maybe you also need additional security like cameras for your porch and new locks (you definitely need to replace deadbolts as soon as you move in to make your new home more secure).
But wait, there's more! If you're moving out of an apartment, there may beexpenses of breaking your lease. Check with your rental's management about the procedure as soon as you've decided to move and avoid as many fees and penalties as possible. And if you have to vacate your current home before the new one is ready, can you afford short-term gap accommodation and possibly a storage unit?
As you work your way through finances and the cost of homeownership, remember that cost isn't just about money. You will also spend time and effort on your new home, so as you make up your list of what you can afford, factor in the "cost" of spending weekends mowing the lawn and keeping up with the yard. Think about the emotional "cost" of independent living – it is different than being in an apartment – or of settling in to an unfamiliar area farther away from people and things you love.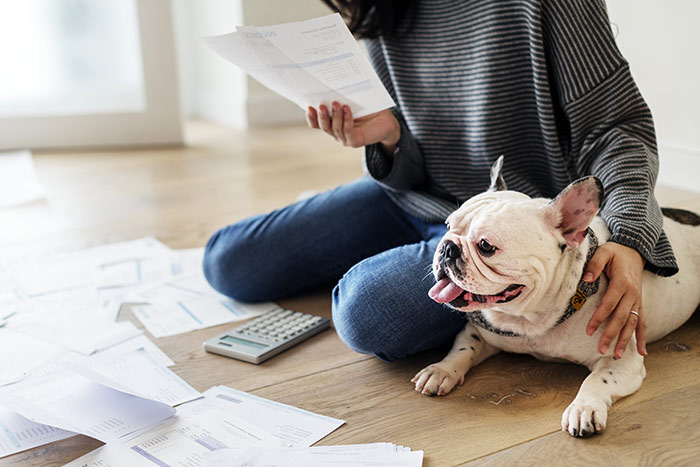 Get organized
Even if you haven't found The House yet, start making lists of things you need to do or buy as you continue the home buying journey.
Research loans and other financing options.


Purge closets, drawers and storage units so that you don't move items you don't need. Do yourself a favor and start this early so you aren't trying to become Mari Kondo at the same time you're making tough home-buying decisions.


Arrange for child or pet care during the move.


Budget for kitchen cutlery, cleaning supplies and lighting that you might need the first day you're in your new home. Remember window treatments so you don't give your new neighbors a show.
As you pack your belongings for the move, keep a detailed list of what went in which box. It will make settling into your new place that much easier and stress-free. You won't want to hunt for an hour to find the bed sheets when all you want to do is go to bed after a long day of moving.
Keep all your important paperwork in one place, whether it's a binder, a shoebox or on your computer. This includes paperwork like contracts, pre-approval letters from lenders and financial records, and kids' medical and school records.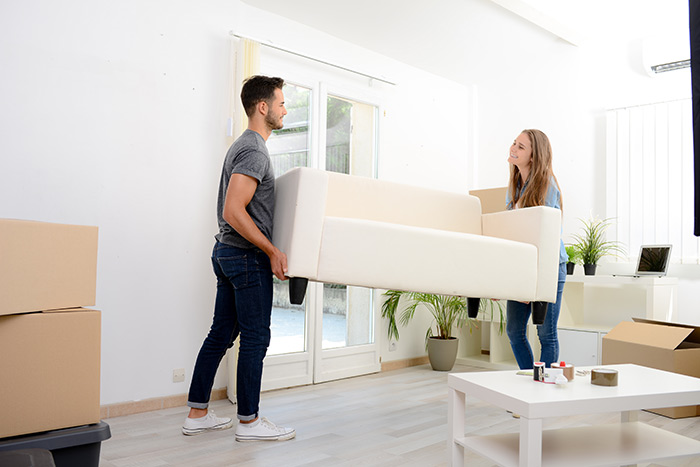 Don't skip the inspection
Especially when it's a seller's market, it can be tempting to cut corners in the name of expediency. We know you don't want to lose out on the bid. While there are some areas you can speed through the process, the home inspection is not one of them. It could uncover major issues that end up being a dealbreaker for you. Buyer's remorse hits a lot harder than a $50 sweater when it's a house you spent thousands on.
When you have a professional home inspection, it's best to attend it with your realtor so that you understand all the findings and know what they entail. Before you even get to that point, however, do your own thorough inspection when you attend a viewing. Test the windows to make sure they open and close. Examine the floors. If they're uneven or springy, that could be a sign of foundational problems. Look up at the ceilings. As this article points out, paint can cover up a lot of problems, especially mold or leaks, but few people take the time to paint the ceiling. Look at the corners and even inside the closets for warning signs. Especially if you're looking at an older home, check out the electrical panel to see if it's been updated to code.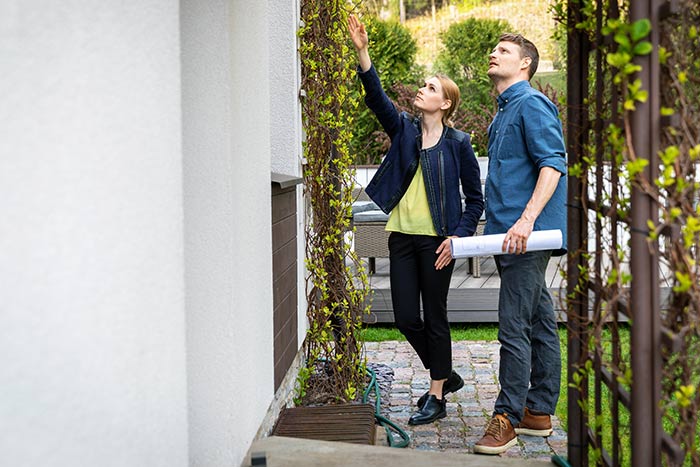 Whew! We know that's a lot. When you're making an investment as big as this one – it's your home and your future – making sure you check all the boxes is beyond important. For more tips, from buying your home to settling in and turning it into a haven, check out the real estate resources at Schlage.com.