Home improvement projects to complete in June.
By emily.bailey
June is a time of transition – the school year leads to summer break, cool temperatures give way to sunbaked afternoons and parties head out to the pool. All this affects your home's maintenance. Use this guide to the most important summer DIY and cleaning tasks. And don't forget to download the
June home improvement checklist
, too.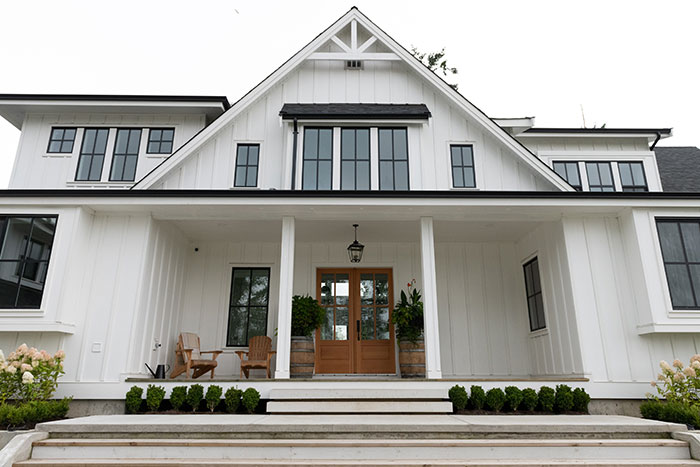 Indoor home checklist
Indoor to-do list items in June are mostly about efficiency and energy savings, both for you and your home.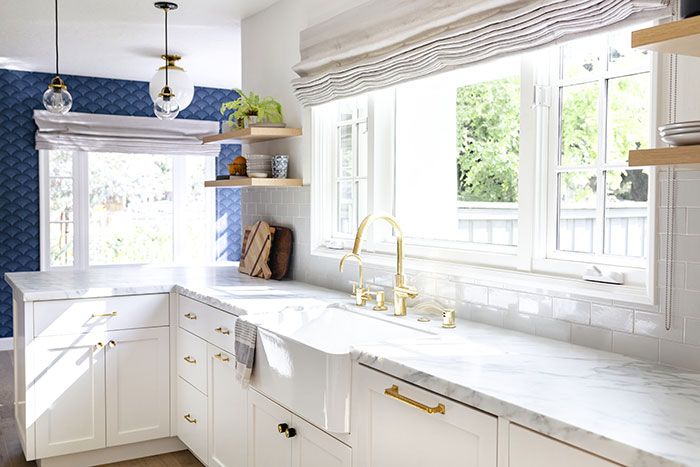 Restock emergency supplies
In addition to the standard items, pack some summer updates in your emergency supply and first aid kits. That includes sunscreen and aloe for bad sunburns and insect repellant and anti-itch cream. Make sure your water and non-perishable food supplies are also "fresh" and fully stocked, too.

Clean the refrigerator and freezer
This is more about cleaning the appliance itself than what's in it. Dirty coils – dust, pet hair, other debris we don't like to think about – can cause your fridge to run less efficiently, costing you money in electric bills and groceries. Also, it can be tempting to put a deep freezer in the garage. However, in the summer months especially, it will have to work extra hard to keep your food cold. You might place it in your laundry room or basement instead.

Organize the kitchen
Instead of a kitchen that helps you pack lunches quickly and easily, shift gears to one that lets kids make their own afternoon snacks. Put kid-friendly food and supplies within easy reach. Also, purge your fridge and pantry of expired foods. Donate anything that's still good but not appetizing to you. We know you had the best of intentions with those canned chickpeas, but if you aren't going to eat them, gift them to someone who will.

Spruce up the bathroom
You freshened up the bedroom on the May home improvement checklist. Now let's freshen the bathroom. Swap out the shower curtain, choose a light and airy scented hand soap and replace the towels for a budget-friendly bathroom makeover. We recommend a new bathmat, too. Those things get replaced way less often than they probably should.

Set up a swim station
Have baskets and racks handy for collecting wet towels and swimsuits when you come back from the pool. A tray for sandy or damp footwear will also help protect your floors. If you're really feeling the mermaid vibe and have lots of gear, you might want to invest in swimsuit dryer.

Make a summer-ready entryway
Just like you do in winter for gloves and scarves, make sure you have baskets to collect summer necessities. Flip-flops can be easily stowed in those same baskets or tubs. Look for a smaller basket for sunglasses and bottles of sunscreen and hooks for ballcaps and sunhats. Also, don't forget a good doormat or rug to catch summer dust, dirt and pollen.

Refresh play spaces
For those times when the kids can't or don't want to be outside, make sure they have what they need to entertain themselves in the house. Set up a craft station, game area or kid-friendly movie zone for those lazy days indoors.

Organize school papers
School's out for summer! Or at least it will be soon. Pull any last papers together and file them or throw them out. Make important reminders – the date for next year's first day, summer reading lists, registration deadlines – easy to find.
Outdoor home checklist
It's time to take advantage of those high, steady temperatures. Let the weather work in your favor.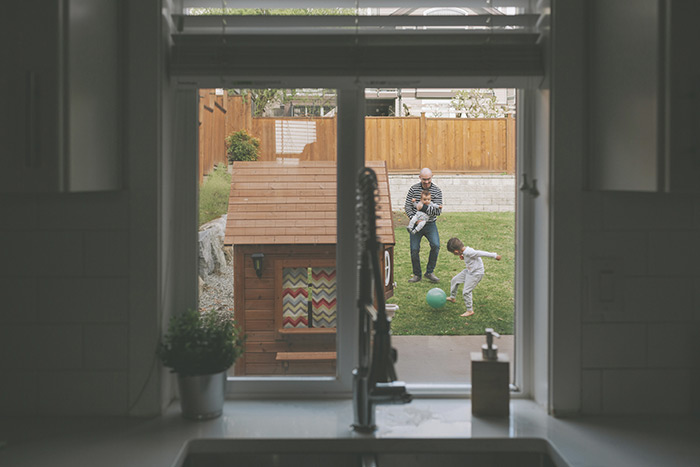 Check and clean kids' play equipment
Slides, swings, sports gear and other toys can collect a lot of germy dirt. Now's a good time to clean and disinfect it. Also check for splintering wood, loose screws and rusty swing chains.

Add summer porch décor
June is the ideal month to choose porch décor that is both stylish and functional. Outdoor curtains and privacy lattices provide extra protection against the intense sun. If you're focusing more on a backyard patio or deck, you might enjoy an outdoor beverage cart to help you and guests stay hydrated.

Control bugs and critters
Some insects and pests can cause damage to your home. Every region is a bit different, but a good place to start is to remove heavy brush and vegetation that can attract unwanted animals and insects. Pick ripe vegetables and fruits from your garden as soon as possible, too. And if you have a fountain, pond or other feature with standing water, swap out the water frequently to deter mosquitoes.

Install screen doors and windows
Let in the summer breeze but not the bugs. If you removed screens during the winter, bring them back now. If you're adding storm doors for the first time, consider the clearance you need between your main door's hardware and the screen. Some larger locks or door knobs make it difficult for the screen door to latch. The slim profile of the Schlage Encode™ Smart WiFi Deadbolt, for example, is one reason it's so popular.

Keep an eye on the irrigation system
You hopefully already tested your sprinkler system earlier in the spring, but now you want to keep an eye on it. If it's not functioning properly, you could end up with a pond in the middle of the yard or a giant patch of dead grass, neither of which is going to help your curb appeal. Check it regularly, even if you have it on a timer or synced to your home automation hub. Make sure your outdoor spigot isn't dripping, too.

Paint your home's exterior
Summer is the time to get that painting done. The weather is a bit more predictable and the temperatures help the paint to cure correctly. If extreme heat is a concern to the painter – here's looking at you, DIYers – be sure to get an early morning start and break during the hottest parts of the day.
For the future
Summer tends to get away from us. Don't let it fly by without you.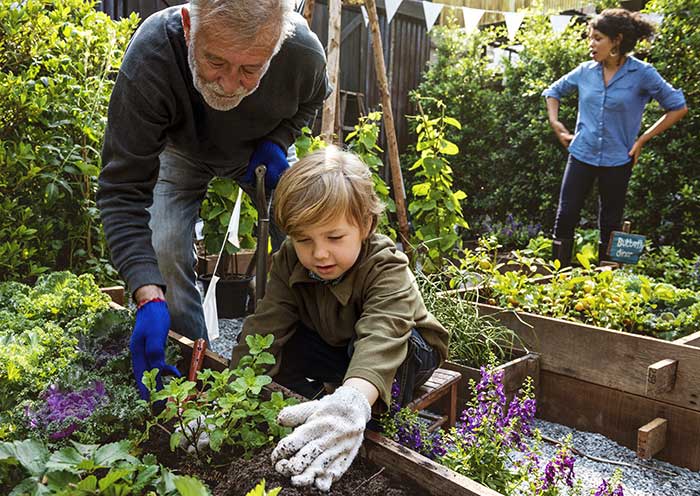 Make a summer bucket list
Include DIY projects you want spend the next couple of months working on or fun getaways for the family. It could be as ambitious as building a new shed or as simple as committing to trying a new food on the grill each month.

Schedule those outdoor projects
If your bucket list includes home improvement, figure out what you need to make your dreams a reality. Do you need to hire a professional? Work with a landscape designer? Adjust your daily budget so you can afford a new fence? Start hunting at garage sales to find the perfect furniture to upcycle?
For the greater good
Want to do something nice for the community in June? Here are a few ideas.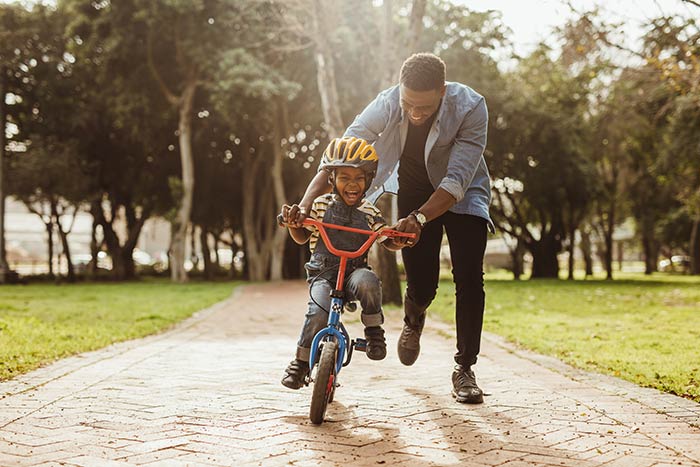 Ballpark it
Many little league sports teams are gearing up for opening day. Volunteer for a field cleanup or join a group that builds play areas in underprivileged communities.

Celebrate Father's Day
Treat Dad to something special or honor all dads by supporting an important health initiative – prostate cancer research. Technically, Prostate Cancer Awareness Month is in September, but why wait?
In case you missed it
Summer is a great time to catch up on tasks that fell by the wayside in past months. You might start with some of these tips from our May home improvement checklist.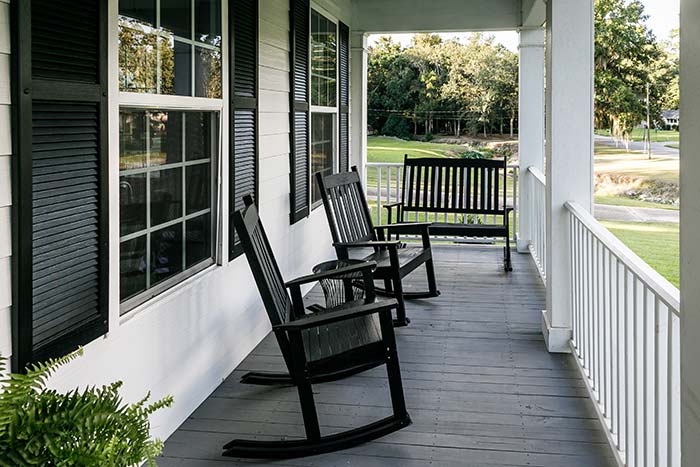 Upgrade pool safety
Few things say summer fun like pool time, but it's only enjoyable when everyone is safe. Start upgrading your pool safety measures with secure fencing, gates that lock and lighting.

Turn the porch into a hangout
Add a new feature to your porch to complement existing décor and patio furniture. Maybe it's a porch swing or hammock. Perhaps you want a water feature or hanging flower baskets. A new porch accessory could do wonders for your curb appeal as well as your comfort.
Time to buy
Certain times of year tend to have the best deals on certain kinds of home goods. Here's what Consumer Reports recommends you keep on the lookout for in June.

Electronics: Smart watches

Home goods: Blenders, steam irons, sunscreens

Tools: Cordless drills, pressure washers, string trimmers
It can be hard to know where to start with so many projects to complete during the summer, especially if you're taking on a task you've never tried before. Find hacks and how-to guides for all kinds of DIY and décor projects at the Schlage blog.