Our favorite baby registry gifts that provide safety and convenience.
By emily.bailey
Get our top picks for items that will help keep your baby safe, your life simple and, because it's the 21st century, your home a little more high tech.
When you bring home Baby, you want nothing more than for your new little bundle of joy to be happy and healthy. Let's face it, though. Your life is about to get turned upside down, so a little convenience would be nice, too. When figuring out what to put on a baby registry, there are some must-haves: onesies and bottle drying racks, strollers and car seats. But don't forget about some of the items below that will help keep your baby safe, your life simple and, because it's the 21st century, your home a little more high tech.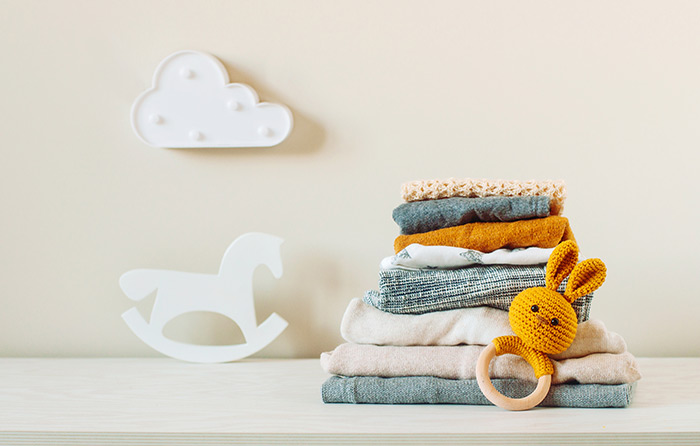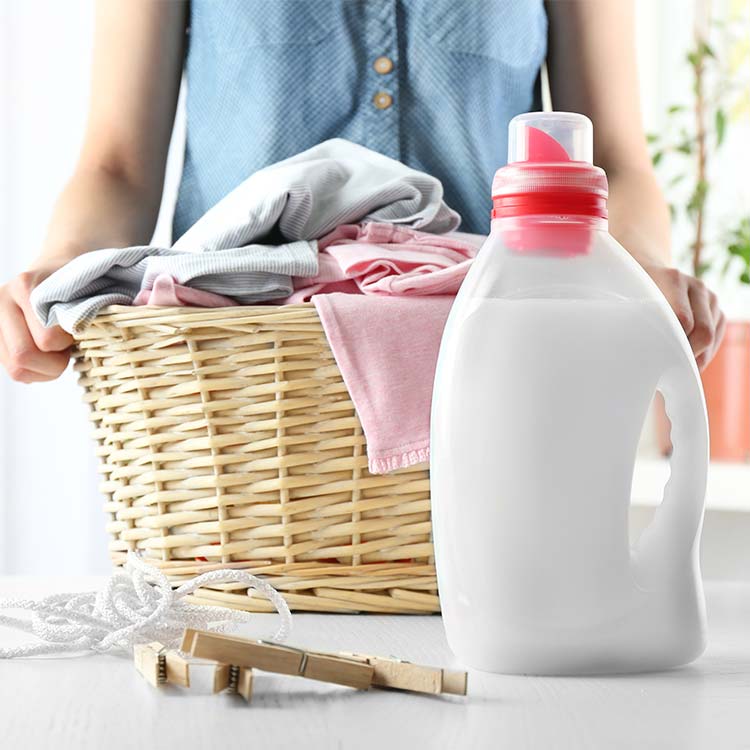 Baby-safe laundry detergent
Baby's skin is super soft and sensitive. Go ahead. Rub your cheek on theirs, just to test it out. We'll wait … Now imagine if you've washed their adorable little outfits in detergent that irritates that skin. You can use your regular detergent – it will probably get everything cleaner than one labeled specifically for Baby – but make sure it's hypoallergenic and fragrance- and dye-free.
You'll want to protect Baby from knocking their little noggin on the faucet during bath time. A spout cover doesn't obstruct water flow, but it does soften the blow when watery fun gets rambunctious. Plus, when the cover comes shaped like whales and ducks, it's as cute as can be.
Sticking with the bath time theme – because babies get sticky, right? – try a room and bath thermometer like this one from Dreambaby. No more guessing if the bath water is too hot or just right.
Don't let sticker shock scare you off without taking a good look first. This crib mattress has a lot going for it. Not only is it made with natural, organic materials, but the pebble design also allows for breathability. That's good for regulating Baby's body temperature. And because you don't need a sheet with it, you don't have to worry about Baby pulling off the bedding and getting tangled during naptime or at night.
If you're new to the baby game, you might not realize that freezing and storing breast milk is a thing. Now that we have that covered, make sure you have the right storage. While there are freezer bags specifically for this kind of thing, these twist pouches from Kiinde simplify storage. There's no need to transfer milk from bags to bottles and back again, all the while trying not to spill. Do everything in a single pouch instead.
Babies come with all kinds of do-dads and they're all so tiny! A basket to contain pacifiers and bottle parts in the dishwasher can help you clean them quickly and easily. This is one of those times convenience and safe hygiene go hand-in-hand, and that can't be beat.
Finding a stylish and affordable diaper bag can be tough. An organizer like this one from ToteSavvy lets you turn any bag into a diaper bag. Perfect for fashion-conscious mommas and anyone who wants a "manly" diaper bag.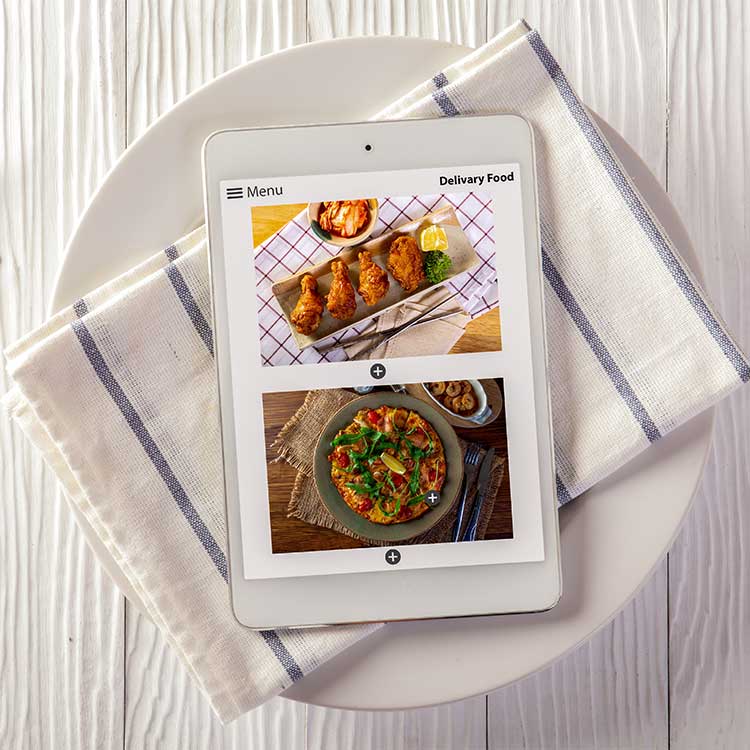 Meal service
You're going to be busy and, let's face it, tired. Now's a great time to try a meal subscription service. It's an easy way to get nutritious meals without having to spend a ton of time at the grocery store, doing prep work or standing over the stove. Eating well is important for keeping up your energy and staying healthy, both for yourself and your baby.
Technology for the tiniest tots
An on-the-go parent needs smart solutions, and that includes a portable bottle warmer. In less than 10 minutes, you can have Baby's meal ready at the temperature they like best. It works with most bottle systems, including those twist pouches we mentioned earlier. Charge it, toss it in your bag and keep Baby happy while you're getting out there.
Sound machines can help lull Baby to sleep. There will be times you want (or need) them to nap even when you're on the move or simply relaxing at a friend's to get out of the house for a few hours. Try a portable sound machine like this one from MyBaby. Small and lightweight, it clips onto strollers, bags or car seats. Now any time is good for nap time.
Fisher-Price Smart Connect Deluxe Soother
Part sound machine, part night light, all smart, this baby technology can help your little one get to sleep and stay that way. You'll also love that it provides enough illumination to see your way around the nursery without turning on bright lights. And if you're worried about disturbing the little snoozer, control the settings from your smartphone so you never have to even enter the room.
The Baby Brezza One-Step Sterilizer and Dryer could have fit in our safety or convenience categories, too. It claims to kill 99.9% of germs using natural steam. This high-tech cleaning solution sterilizes bottle parts, breast pumps, pacifiers and more, all with just the press of a few buttons.
A little planning can make bringing home Baby less stressful and more enjoyable. Make sure you have all your bases covered by brushing up on your childproofing tips, knowing which toddler door locks can help keep your little ones safe and more at the Schlage blog.