Home improvement projects to complete in May.
By emily.bailey
Take advantage of the revitalizing season and tackle these projects for a safer, cleaner, happier home.
When school is winding down and you have summer fun on the mind, you might need a little help staying on top of other responsibilities. This list of DIY projects, maintenance tasks and ideas for celebrating the season can help. Don't forget to download the
May home improvement checklist
, too.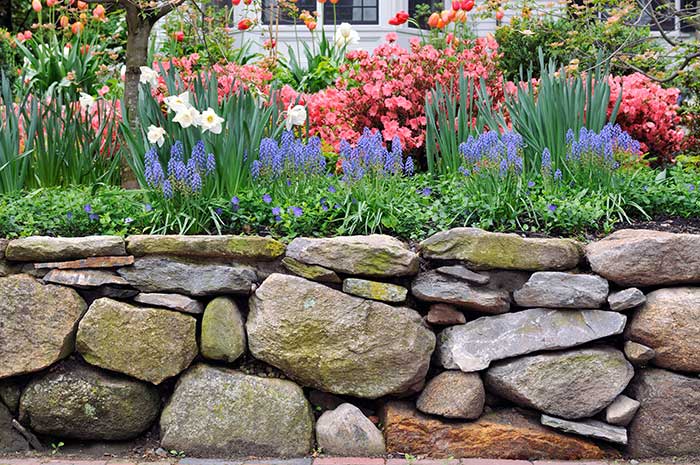 Indoor home checklist
Even when sunshine and springtime call your name, make a bit of effort to get the inside of your home looking and working great.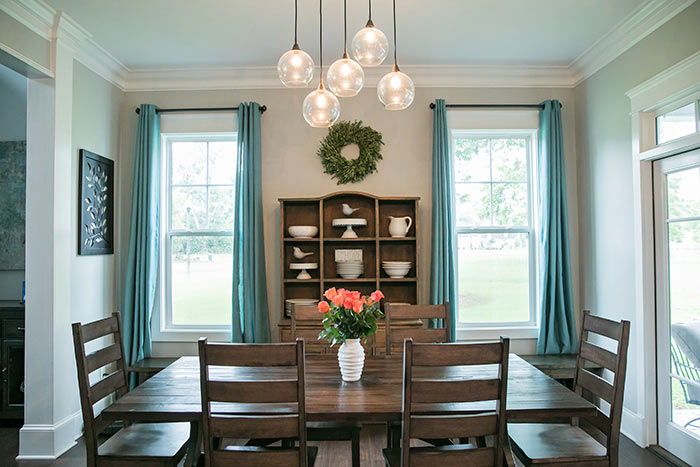 Inspect plumbing fixtures
Check the grout, caulking and pipes in your kitchen and bathrooms. If it's discolored, peeling or cracking, it's time to redo it. Repair leaks under the sink, dripping faucets or running toilet tanks to avoid water damage as well as to conserve water.

Inspect cooling systems
Hopefully you've already made an appointment for a professional to service your air conditioning system and keep it running efficiently. If you're doing it yourself, start by replacing the filter and clear away debris, not just from the unit itself, but from floor vents and duct work as well. No central air? Install your window units now, taking special care to get a good seal. Don't forget to dust your ceiling fans and reverse their flow to push cool air down from the ceiling.

Touch up walls
Clean them thoroughly, paying special attention to high-traffic areas like the foyer, halls and playrooms. How to clean your walls will depend on the type of paint. Once they're free of dirt and grime, repair imperfections, especially if you're going to repaint the walls. Patching holes and fixing dents will help your new paint job look flawless.

Deep clean the laundry room
If you haven't cleaned the dryer vents or washed your machines lately, now's a good time to do that. Because it's a room with a lot of moisture, check for leaks, mold and mildew. Once that's done, clear out anything you don't need like half-empty bottles of detergent and that basket of orphaned socks. If your laundry room doubles as a mudroom, clear out cool-weather supplies and make room for summery items.

Give bedrooms a lift
It can be easy to do a budget bedroom makeover. Literally and figuratively lighten things up with new bedding with a less heavy comforter or with a brighter color. At a minimum, give everything a thorough wash. You might also change up the nightstands, either with upcycled furniture or by using a side table from another room. Hang new artwork, gift yourself some fresh flowers or add a reading nook.
Outdoor home checklist
May is the time to perfect your backyard and curb appeal. These DIY projects can help.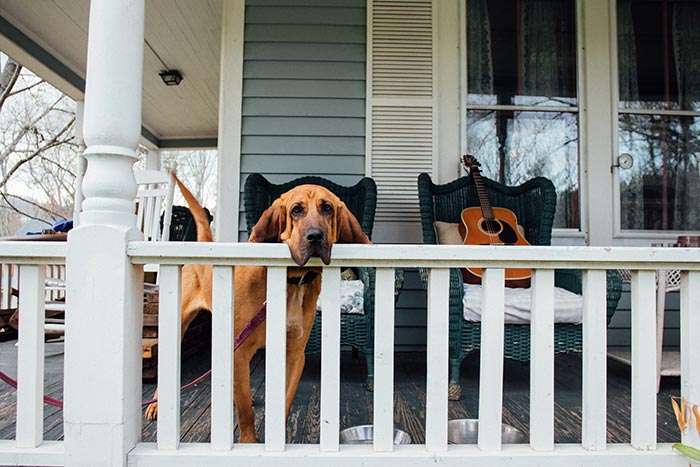 Refresh outdoor lighting
With long summer nights on the horizon, you might not think much about lighting, but you'll be glad you did when you end up spending more time out on the deck and when you're on vacation. Replace the bulbs in existing porch light fixtures if necessary. You might also add some new fixtures that fit your lifestyle and set the mood for relaxing nights on the deck. And because lighting can deter thieves, consider putting them on an automatic timer with a smart plug or home automation hub. It will help your home look lived in, even if you're roadtripping.

Turn the porch into a hangout
We've talked before about cleaning your patio furniture and getting it ready for backyard gatherings. This month, you might add a new feature. Maybe it's a porch swing or hammock. Perhaps you want a water feature or hanging potted plants suspended from your porch ceiling. A new porch accessory could do wonders for your curb appeal as well as your comfort.

Repair or replace exterior doors
When the weather and humidity change, you might find that your front door sticks or doesn't latch properly. Check your door frame and threshold for warping or cracking. Repairing these weak spots will eliminate that annoying stick as well as improve your home's security. A well-maintained door combined with a secure exterior deadbolt is one of the leading ways to protect your home.

Maintain garden pavers and walkways
A safe front walkway is fairly obvious, but don't forget about walkways through your garden. Make accommodations for guests and family members who have special needs. More of us are having older relatives come to stay, and you want them to be able to move safely about the yard even if they have mobility or vision impairments. Start with these tips for adapting your home for elderly relatives in ways that are both stylish and safe.

Upgrade pool safety
The demand for backyard pools skyrocketed in 2020. Whether you're a new pool owner or a veteran, use May to upgrade your safety measures. Secure fencing, gates that lock and lighting are a good place to start.

Power up flowers
By May, we can be fairly confident that the last freeze is behind us. Move potted plants back outside if they'd been wintering indoors and get those flowers going in the beds. Choose varieties that are native to your area. They'll not only thrive the best, but you'll be doing Mother Nature a favor by not introducing harmful plants to the ecosystem.
For the future
Some planning is exciting, some less so. But it's all important to get the most from your home.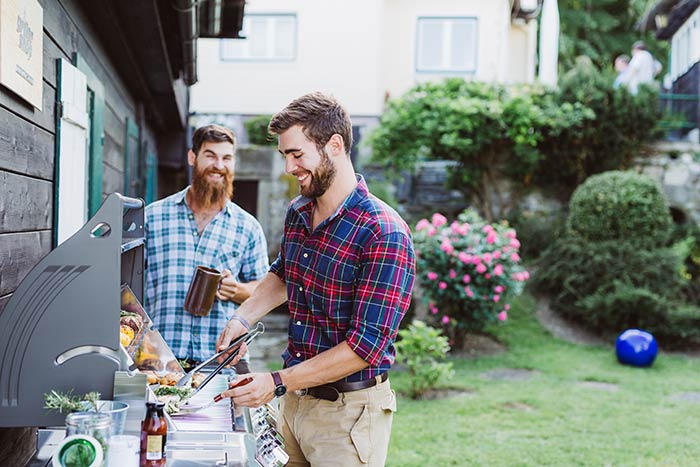 Get ready for outdoor entertaining
Grill masters, make sure you have enough propane or charcoal. Fire pit afficionados, double-check that your setup is still safe and you have enough wood to get through a full s'mores session. Everyone, get the patio furniture ready, trim the yard, clean up any doggy deposits left over from winter and prepare for some backyard bashes.

Make a painting plan
Summer is usually a good time to paint or stain your home's exterior. Use this time to decide if you're going to do it yourself or hire a professional and figure out the best color for your home's exterior.
For the greater good
There's lots to celebrate in May. Help everyone enjoy the festivities.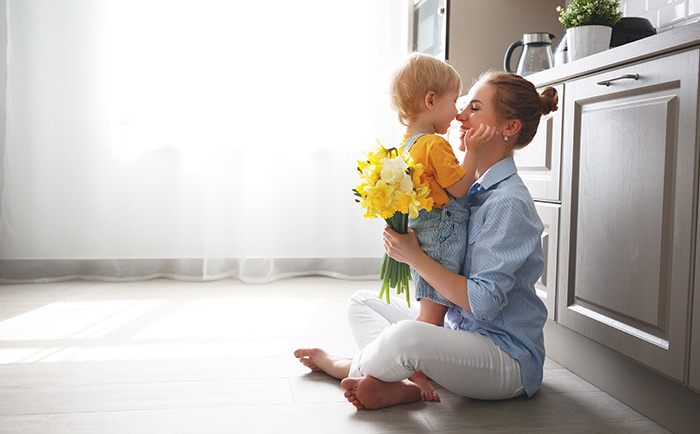 Celebrate Mother's Day
Treat your own mom or another inspiring woman to something special. To make a positive impact on those in your community, try donating a small gift to a local women's shelter where they might not have someone to help them celebrate.

Honor others for Memorial Day
Before you fire up the BBQ, head to a local cemetery or veterans' home. Lend your DIY skills for repairs, trash removal or simply offer flags and flowers to show your appreciation.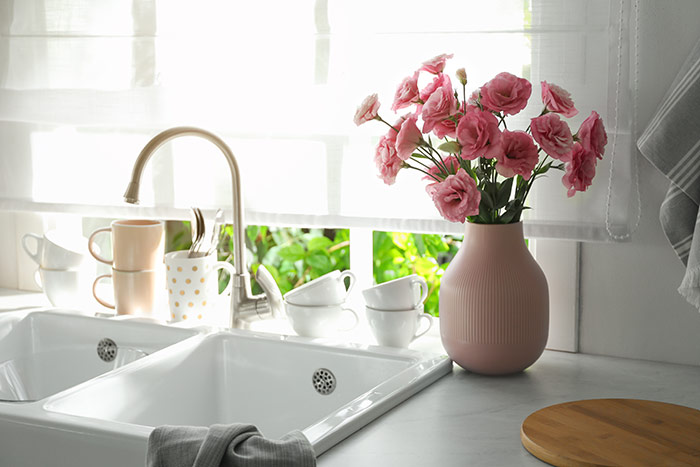 Clean trash bins
You've been spring cleaning, maybe eating more fresh foods (which can mean more food waste from trimmed veggies and such) and shaking off the dredges of winter. Thoroughly wash your trash and recycling bins with a combination of distilled vinegar, dishwashing soap and warm water to keep stink to a minimum.

Test the irrigation system
Many regions are about to see hotter temperatures and less rain. Keep your yard and plants looking grand by making sure your sprinkler system is up to the task. If you don't already have your irrigation system on a timer or synced with your smart home system, consider those options now.
Time to buy
Indoor and outdoor appliances, home goods, DIY tools. According to Consumer Reports, there's great variety on the list of items to buy in May.

Appliances: Air conditioners, dishwashers, freezers, blenders, carpet cleaners, ranges, grills, leaf blowers

DIY: Paints, wood stains, chainsaws

Electronics: Smart watches, wireless speakers

Home goods: Air mattresses, mattresses, strollers, insect repellents, sunscreens, bike helmets
All work and no play makes even the savviest homeowners dreary. Visit us at Schlage.com/blog for hosting and entertainment ideas or follow us on Pinterest for spring curb appeal inspiration.