The best door hardware for pet projects of any size.
By emily.bailey
Schlage has long been renowned for its style and design. The push-button lock, invented and patented by founder Walter Schlage in 1920, was all about solving an everyday problem. We continue to craft quality locks that are easy to use, while also making a name for ourselves for the style and the visual appeal of our door hardware.
In the 1950s and 60s, Schlage acquired several door hardware manufacturers, including the Peabody Company. Already with a reputation for eye-catching designs, the Peabody Hardware Company helped Schlage capture even more custom made-to-order business. One of the most striking examples surviving today are these lobster door pulls. Made of solid bronze and weighing 40 pounds, they were originally designed for a sea-themed hotel and restaurant.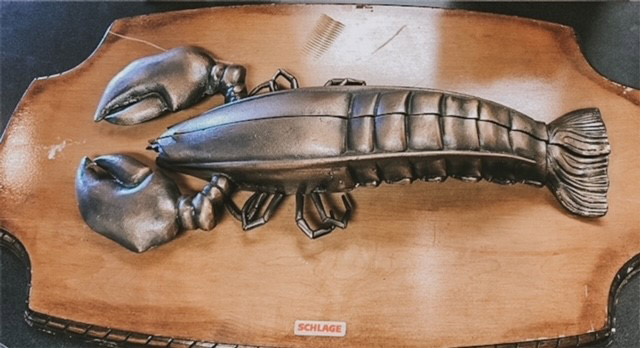 Continuous innovation in style
As the housing and building industry changes, Schlage strives to not only keep up with trends but to be a leader of those changes as well. Research teams tirelessly investigate the ebb and flow of fashion to make sure our customers have the look and feel they most desire. We want to create the products that are most important to you.
We know that for many of you, your pets are as much a part of your family as anyone else. We've shown you porch puppies and provided tips to help keep your pets safe during the holidays. Now, we offer door hardware for your tiniest furry friends: hamsters.
Secure homes for your beloved pets
With some companies already making custom-made hamster villas, Schlage recognizes that pet security can be play an integral role in making sure your hamsters and gerbils feel safe in their homes. On April 1, Schlage is releasing the Litill lever, perfect for tiny hands that lack opposable thumbs. There's also the Schlage Jerbo. This smart lock uses retinal scans of your rodent pals' beady little eyes to help protect their favorite carrot and seed treats.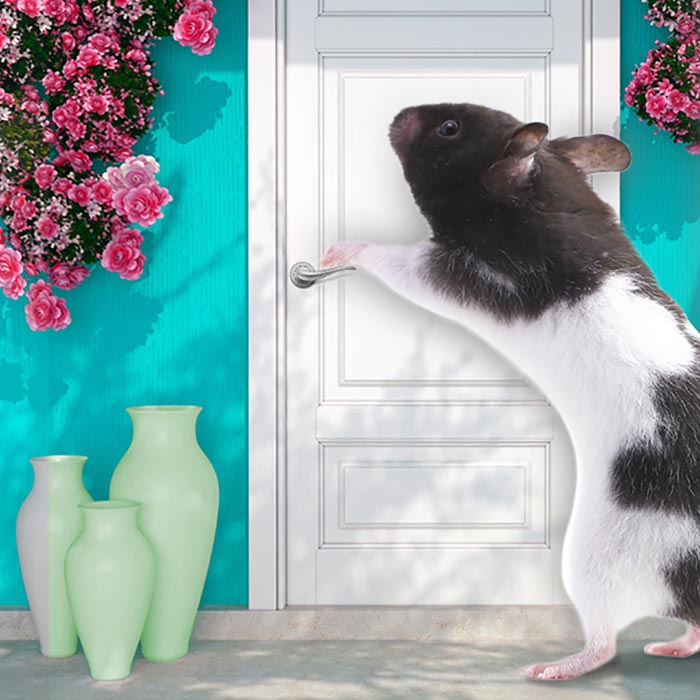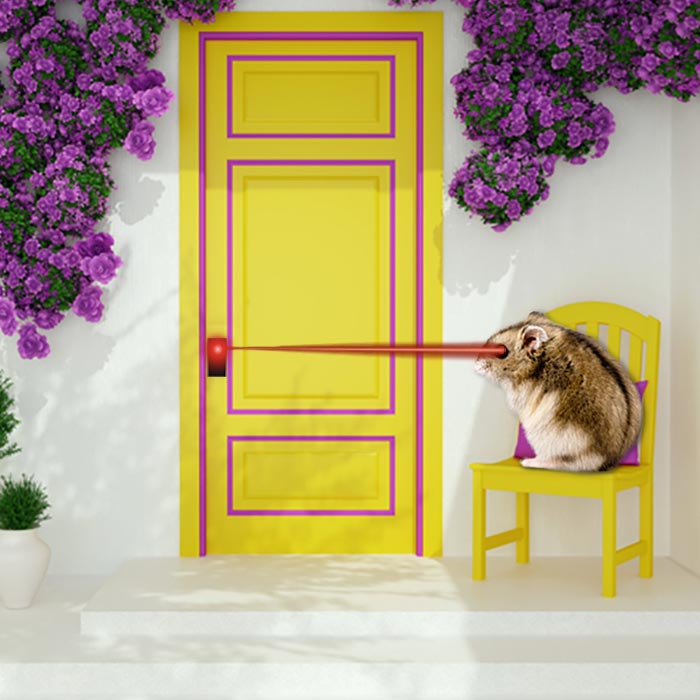 It is anticipated that Schlage's new pet line will be a … small … run, so you won't want to wait to get yours. There are three things to remember when making your purchase.
This new hardware comes in a variety of finishes to complement nearly any coat color, from the

golden Syrian hamster

to the

Roborovski dwarf hamster

and everywhere in between.


Even the smallest detail can make a big impact in the style of your home. Your little buddy will appreciate the extra steps you take to make his villa feel comfortable and luxurious.


Happy April Fool's Day!

Believe it or not
Note that except for Schlage producing miniature door hardware for rodents, all parts of this story are true. We have been crafting durable and stylish door hardware for more than a century, and yes, that does include door pulls shaped like lobsters. For more true Schlage history, visit Schlage.com/100. And have a fun day!
Door locks for tiny hamsters. Find out about Schlage's new line of tiny door hardware for pets - the year's best innovation, just in time for April Fool's.