1 year later: How the pandemic reshaped our homes.
By emily.bailey
A year since the start of the coronavirus pandemic, we're looking back at some of those changes and looking forward at what to expect in 2021.
We don't need to remind you how many days, hours and minutes you spent at home in 2020. These unprecedented times meant that we dramatically changed how we used our homes – how we designed them, lived in them, made them work for our "new normal." A year since the start of the coronavirus pandemic, we're looking back at some of those changes and looking forward at what to expect in 2021.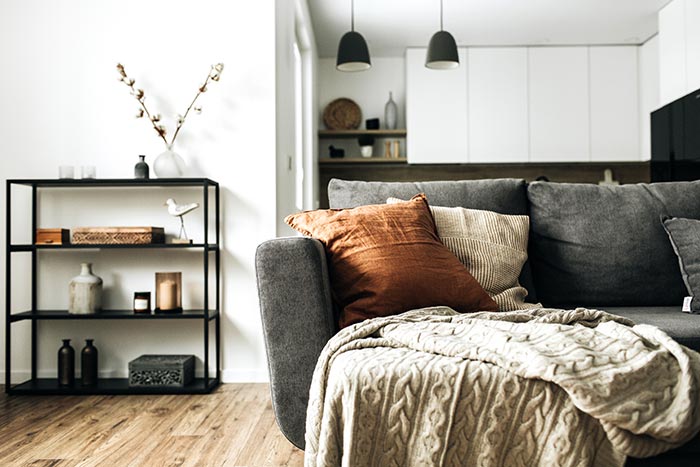 Common ways we changed our homes for COVID
We expected a lot from our homes in 2020. Sometimes we literally reshaped them, remodeling to meet our new needs, while other times it was all about adding temporary touches to make lives more convenient and comfortable.
Rooms that got the most makeovers
Two rooms that got the most attention in 2020 were kitchens and home offices. Kitchen extensions and updates were among the most searched-for inspiration in the last year and it makes sense. Without being able to dine at restaurants, we needed to tighten up our own culinary skills and we needed our space to help us do that. We created new layouts to for better use of space, installed kitchen banquettes and invested in new appliances like that fancy coffee maker or air fryer to add convenience.
It shouldn't be a surprise to see home offices on this list as many of us were now working from home. It might have been a converted guest room, the dining room or a closet-turned-office. In fact, "cloffice" became a word. One of Schlage's first blog posts during the COVID era was about
creating the ideal office space
.
Just as important, however, we were also looking for ways to create workspaces for the rest of the family, too. Kids doing e-learning now needed an office of their own, free from distractions for their own Zoom calls.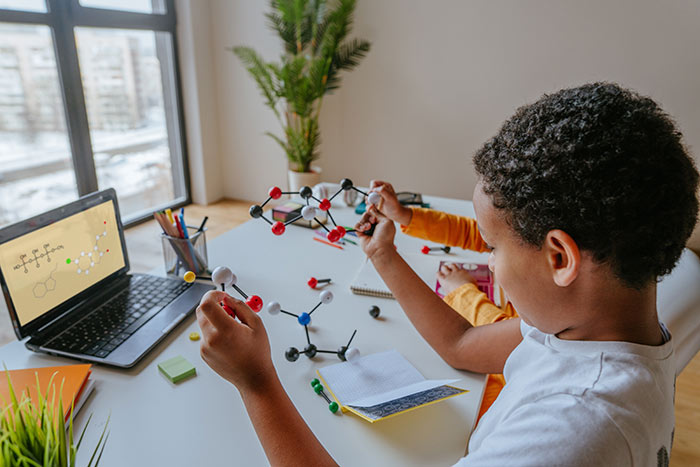 Increased privacy
With everyone working, playing, eating, crafting and everything else at home, we soon discovered that our beloved open floorplans maybe weren't so great after all. Adding privacy because a priority, whether it was because we needed to be able to focus on work or because we just needed a break from others in the house. Many of us installed privacy screens and curtains, created temporary walls with large furniture such as bookshelves and added backyard fences.
Functional, and multifunctional, must-haves
We sought more and more ways to make our homes pull double- and triple-duty. Spaces no longer had to just be functional, they needed to be multifunctional. The same went for our furniture. The kitchen table had to be ready for breakfast, then math class, then dinner, all in the same day and with minimal fuss. Our basements still needed storage, but it had work smarter since the space was now also our home gym.
Mood-boosting décor
Not every decision was only about function, though. Because we were pining for the days of travel, visiting family and friends, and celebrating holidays and birthdays, we were determined to surround ourselves with good memories. We added more meaningful décor and photos as well as customized furniture that allowed us to display them to full effect. And so began the rise of shelfies.
Smart convenience and entertainment
Smart devices became a bigger part of our daily routines. Sometimes we were looking for greater convenience as we started to feel the pressure of balancing work, homeschooling, cooking every meal and taking care of others. Sometimes we were looking for more ways to stay entertained and we needed the technology to pull off another watch party or play games online with long-distance friends.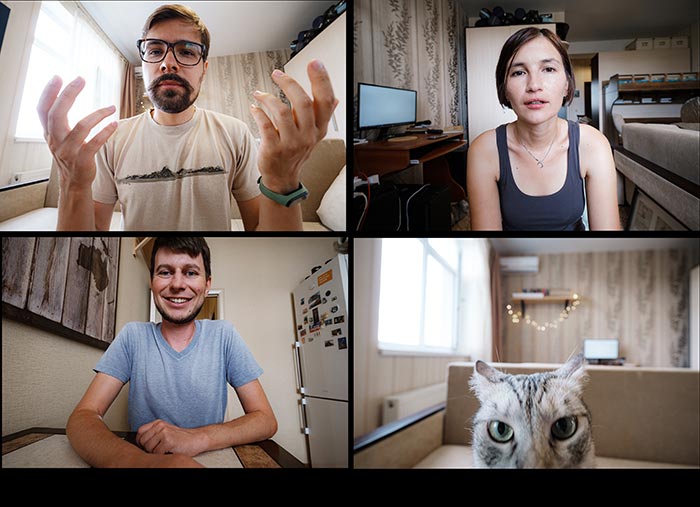 According to experts, the most popular technology in 2020 targeted entertainment – home theaters and gaming systems, for example – and digital health devices. Looking at smart devices in particular, security systems, smart garage door openers and smart lighting saw the
largest sales gains in 2020
.
"Alexa, what are some things to do during quarantine?"
Because we weren't going out nearly as much, we spent a lot of time Googling things to do during quarantine, ways to keep the kids busy and how to host people for special occasions when we were supposed to be social distancing.
Some of the most-searched terms during 2020 were "how to paint" and "how to build." Schlage offered its suggestions for the best DIY projects for using leftover paint and tips for painting doors and floors. Eventually, perhaps because our confidence in our DIY skills was growing, "how to fix" became a popular search, too.
You can read more of Schlage's blogs here, starting with some of our favorites like how to boost your mood with a style lift and how to use your home to save money during quarantine. You might also like:
Looking forward to 2021 home décor trends
We likely still have some time before we're in the clear, and even then, who knows what our new normal will look like. As 2021 progresses, consider some of these expert picks for what to expect from home décor moving forward.
Décor for mental health
This trend got its start during the pandemic when we were all feeling the stress. Bathrooms-turned-spas were hugely popular as we looked for new ways to escape and relax. That should only continue as we now realize just how important our mental and emotional wellbeing are.
In addition to spa-like spaces, the top colors of 2021 are inspired by the soothing qualities of nature. We're seeing lots of blues, greens and browns. At the same time, you have the opportunity to go for something bolder, as there's also a healthy mix of vibrant colors intended to bring more fun into our lives.
Wallpaper and textured accent walls are also trending highly now. This is likely due to our desire to customize the space we spend so much time in. We aren't dismissing neutral walls entirely, but they're offset with a large-print wallpaper – often inspired by the Art Deco or Grandmillenial styles – and eye-catching original paint jobs.
Lighting will also remain high on people's priority list, whether it's to reduce eye strain while working from home or by adding therapy lamps and other lighting to boost our moods.
Customized spaces
When privacy in our own homes became a challenge, we started to think much more intentionally about how we actually use our space. If we don't want an open floorplan anymore, what do we want? As homeowners take on remodeling projects in 2021, expect to see customized layouts that fit a family's unique needs, whether that's dedicated office space, a home gym or even an accessory dwelling unit.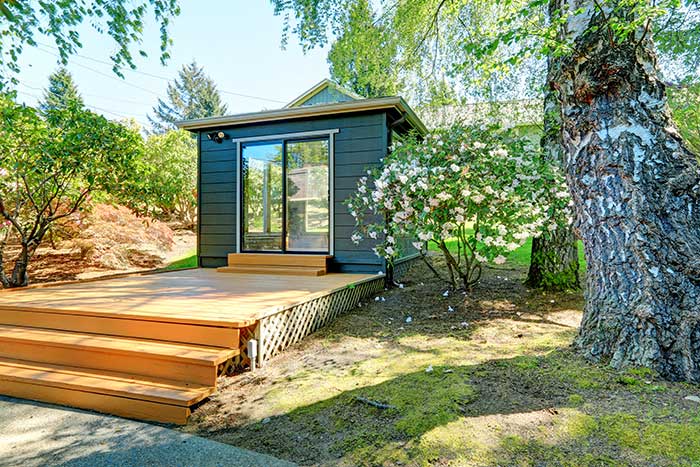 Urban gardening
Pandemic plants became a thing in 2020. Many of us tested our green thumbs with container gardening, vegetable patches and indoor houseplants. Urban gardening is predicted to take off even more, particularly as we get into the warmer months of 2021. Love the Garden analyzed popular Instagram searches and expects an uptick in interest around organic gardening, growing your own (fill in the blank) and vertical gardening, all important to homeowners in urban areas or who are limited on space.