Love where you live when you trust your home to Schlage.
By emily.bailey
Tuesday, February 9, 2021
You might not realize it, but many of the qualities you look for in the perfect mate, you also look for in the perfect home.
Love comes in all shapes and sizes, but strong relationships tend to have the same foundation. The best partnerships are based on trust, dependability and the ability to bring the best out in you. You might not realize it, but many of the qualities you look for in the perfect mate, you also look for in the perfect home.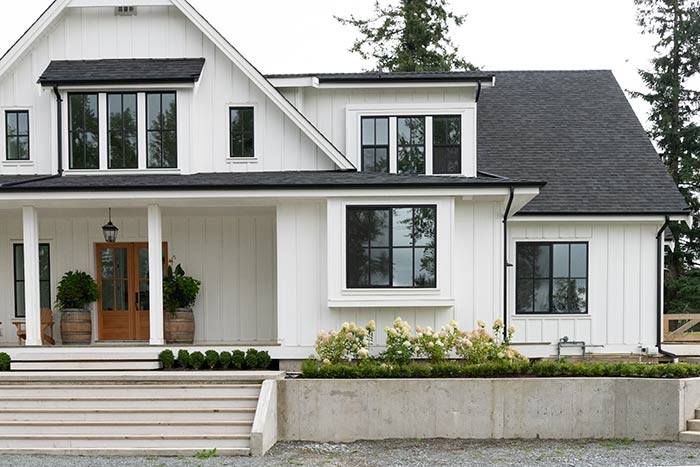 You want a love that lasts
Relationships have their ups and downs, and life will throw you curveballs. You can weather the storms, though, with a solid foundation and work. Just like you invest quality time in the ones you love to strengthen your relationships, you need to invest in your home with quality goods and attention to detail.
The items you use most – couches, coffee machines, door hardware – need to work right every time and for more than just a few months. It works to your advantage to splurge or invest more in these items. The quality you get in exchange for the expense is valuable beyond dollars and cents. A high-quality partner doesn't give you headaches and neither does a high-quality lock. Choose a good one you know will stand by your side over the long haul, one that will be just as strong 10 years down the road as the day you met (or bought it). You won't regret it.
You want a love you can trust
No one wants to be a Nervous Nelly in a relationship, wondering what the other person is up to. It's not good for your mental health or your indigestion. You need peace of mind.
When you choose quality materials and products in your house, you get that peace of mind. You can trust that they will work like you need them to. A high-quality deadbolt will not only help keep out intruders, but also give you the confidence that it's doing its job even when you're not home. Think of trusting your lock while you're at work like trusting your spouse to pick up milk even when you're not there to remind them.
It takes time to earn and build trust, whether with another person or your home. Look for features in a product that have proved time and again they are what they claim to be. That coffee maker brews the perfect cup every morning. The new couch is comfortable for the entire movie marathon. That door lever doesn't stick and protects your privacy when you need it to, every day. And the companies that make these quality products? They've been doing it for years.
You want a love that brings out the best in you
Great loves are ones that make you better, both individually and as a pair. They allow you to grow over time. In fact, Life Hack says, "If you can't grow or learn to grow in your relationship, it will not last." Similarly, you want your house to be able to grow with you. When your family expands or you find yourself as an empty nester, when you gain new interests or want to adopt the latest technology, your home should adjust to fit your lifestyle. It should help you live your best life, not be so inflexible that you're forced to just "make it work."
Whether a personal relationship or a house, the ability to find innovative solutions to problems can help you from becoming stagnant, boring or just plain broken. The next time you find yourself in a rut, think outside the box and be a little (or a lot) daring. Take date night to an exotic restaurant on the other side of town. Paint the living room a bright yellow. Try new technology that just might make your life safer and simpler.
Learn more about how you can trust your home to Schlage at schlage.com. Then follow us on Instagram and Pinterest for ideas on how to turn your house into the lovely home of your dreams.