Give with purpose: Gift ideas that also support important causes.
By emily.bailey
This holiday season, consider purchasing goods that support important causes. Here are some of our picks for gifts that give back.
Perhaps more than ever, we're asking ourselves how we can positively impact our communities. How can leave a legacy our children will be proud of? How can we protect the environment for generations to come? These are big questions, but the answers can be simple. Small changes in our daily lives can take us a step closer to leaving the world a better place than we found it. As part of those small steps, consider purchasing goods that support important causes. Here are some of our picks for gifts that give back.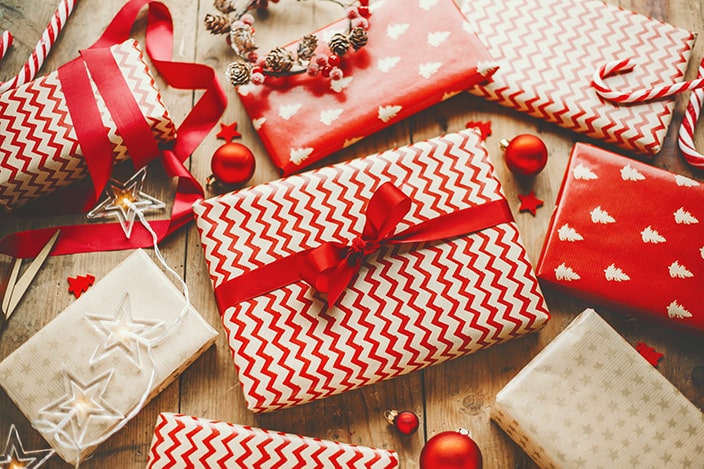 For those with a soft spot for kids
Do you know someone who thinks there's no such thing as too many Christmas tree ornaments? Or maybe they're the kind who never says no when the cashier asks, "Would you like to round up your total to donate to …?" Then these felt mice ornaments are perfect. Not only are the ornaments adorable, but West Elm will donate 50% of the purchase price to St. Jude's Children's Research Hospital. Cute for you, life-changing for a child suffering from cancer.
For those who value health above all
An estimated 5 million children die each year from water-related illnesses, and nearly half of those deaths could have been avoided if the children had had access to clean soap and water. That's why Hand in Hand is dedicated to providing soap and clean wells to children in Haiti. You can help by gifting these deliciously scented bar soaps. When you buy a bar, Hand in Hand gives a bar. It's that simple.
For those who want to empower others
There are so many reasons to give a subscription box – your loved one keeps getting gifts long after the holiday or birthday, it's easy for you if the recipient is long-distance and someone else decides what to send (perfect for those hard-to-shop-for folks). Causebox gives you another great reason. Everything Causebox ships is ethically made, sustainably sourced and cruelty free. Plus, the company's mission is to empower women and create opportunities for marginalized and disadvantaged populations.
For loved ones who love nature
These socks are serious (and) fun. Each of the dozens of designs corresponds to a different charity. Socks with keys help build houses, the ones with dogs support the Best Friends Animal Society and if they have polar bears on them? They protect endangered animals. Yours truly bought her dad shark socks for Christmas to keep his toes toasty and protect ocean life. Other causes include fighting breast cancer, conserving rainforests, educating kids, planting trees, fighting for equality and supporting mental health.