30 indoor DIY and home maintenance projects for fall.
By emily.bailey
With the change in seasons, here are 30 projects you can do inside to get ready for the fall and winter months.
As the temperatures drop and the weather gets a little less predictable, 'tis the season for indoor DIY projects. With the change in seasons, here are 30 projects you can do inside to get ready for the fall and winter months.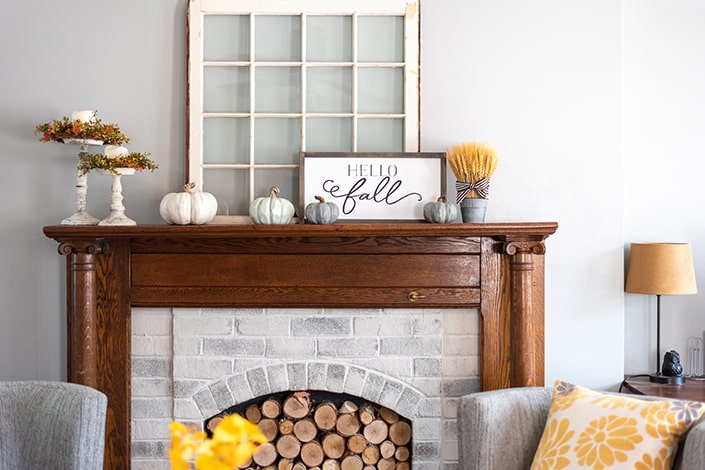 Dust it
Clean dust and dirt away from radiators and baseboard heaters. Make it easy by using the vacuum.


Break out the vacuum again and clear accumulated dust from your refrigerator coils. It'll help the fridge stay colder and use less energy.


Clear out the dryer vents. All that built-up lint from the last time you cleaned the vents – if you've ever cleaned the vents – could be hurting your dryer's efficiency. It might also be creating a fire hazard.


Dust your ceiling fans. Even though you can't see the dirt, it's there.

Reverse the fan's direction

afterward. It sounds counterintuitive, but running your fan "backwards" in the winter forces hot air back down into the room, saving you on energy costs.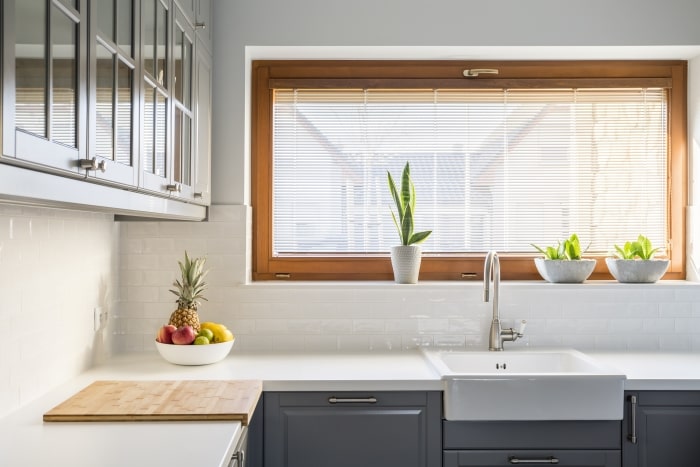 Deep-clean it
Head to the kitchen and remove grease from the range hood, clean the oven, wash and deodorize trash and recycling bins, and wash the walls and backsplash. You might not notice how dirty everything has gotten because you look at it every day. Plus, a good deep-clean now will save you time and have your kitchen in top working condition come holiday season.


Clean the dishwasher. Most of us don't do this often enough anyway, and you want it in peak condition for all those messy comfort-food casserole dishes and extra duty from holiday meals.


Maintenance the chimney and fireplace. You'll want to

hire a professional

for this one. Trust us when we say you won't enjoy that first warming fire of the season when you find out too late that a bird has left its nest in there, filling your home with smoke or worse.


Clean carpets and rugs. You might just need a spot clean, or you could call in the professionals to really start the fall with a clean slate.


Unclog the drains. This isn't exactly related to fall, but with all the buildup your sink and shower drains accumulate – hair, soap scum, hard-water minerals – now's as good a time as any. The same goes for your garbage disposal.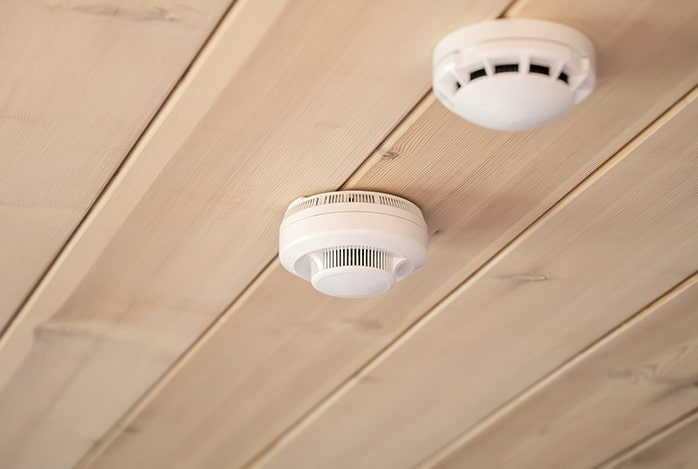 Repair it
Test and replace the batteries in smoke alarms, carbon monoxide detectors and, while you're at it,

smart locks

.


Check the expiration date on your fire extinguishers and replace them as necessary. Now's a good time for a refresher on how to use them, too.

Test your home for radon, a radioactive gas generated by the soil underneath your home. Buy a simple at-home kit or hire a radon tester. If radon levels are too high, you'll want to install a vent system to draw the radon from under your home to the outside and possibly seal any foundation cracks that might be making the problem worse.


Add weatherstripping around doors and windows. Not only will it make your home feel cozier, but also will help

keep your heating bill under control

.


Insulate your water heater or replace the insulation if needed. A simple insulation blanket can help it run more efficiently, saving you big throughout the fall and winter.


Scrub the grout in your kitchen and bath, and if there are any places where it comes off or is discolored, replace it with the same color grout. It will look cleaner and seal moisture out better.


Seal natural stone countertops. According to

Apartment Therapy

, granite should be sealed every three to five years, while marble should be resealed every three to six months. If you take care of it now, spills won't be such a headache later.


Repaint. If walls or furniture took a beating in the last few months, now's a great time for touchups.


Change your lightbulbs. We often use our homes differently in the winter months, so think about what each room needs. Will you crave something brighter in the office? Maybe you want more soothing lighting in the living room for relaxing nights in with Netflix.


Repair or upgrade your door hardware. We sometimes see interior

door knobs

and

levers

so frequently, we no longer truly see them. If they're sticking, scratched, drooping or just plain unattractive, make the simple switch to something that works better for your lifestyle.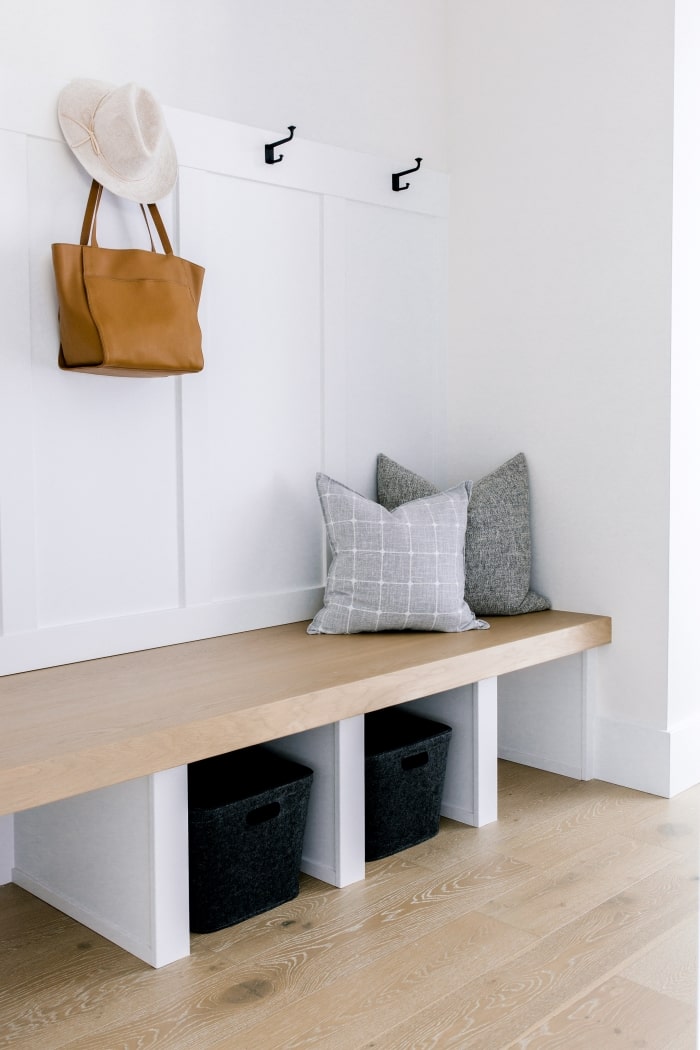 Restock it
Refill emergency kits and first aid kits for your home and car.

Ready.gov

has a thorough list of everything you'll need.


Straighten up your mudroom or

entryway

and make sure it's stocked with everything you'll need for chillier weather. That includes an extra-durable mat to collect rain and snow, a boot tray and maybe baskets for those extra hats, scarves and mittens you'll be donning before too long.


Cooler weather often means more germs and sniffles. Make sure your bathrooms and kitchen are fully stocked with soap and other cleaning materials. Take the extra seasonal step by choosing hand soap with a pleasant scent.

Pumpkin cupcake

, anyone?


Bring out the throw blankets you've had in storage all summer. You might give them a quick wash to freshen them up a bit first. Stock them in an easy-to-grab place like a decorative basket near the couch.


Hang blackout curtains. With the nights getting longer, this might seem unnecessary, but blackout curtains are often made of thick material. That means better insulation – and warmer, quieter rooms.


Organize your pantry and then restock any groceries you might need in the upcoming months. Maybe it's extra cans of soup for chilly, lazy lunches. Or it could be extra baking supplies for all the cookies you're about to make.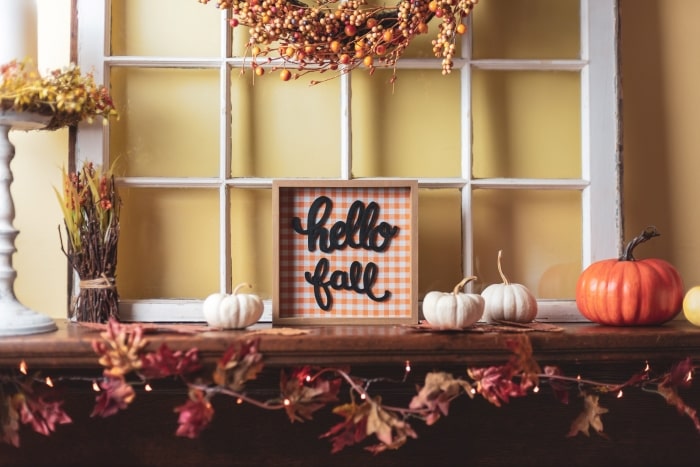 Decorate it
Set out your decorative pumpkins, real or fake. They aren't just for Halloween, so go wild to capture the feel of the season. And don't think they need to live on your porch. Pumpkins are great for mantles, side tables or even tucked underneath a potted plant.


If weatherstripping isn't cutting it, or if it's just not cute enough for you, complete this sewing project for a

DIY draft stopper

. You can place them at the base of the door or on a windowsill.


Hang a fall wreath. The front door is the obvious choice, but don't discount interior doors or even

door knobs with a mini wreath

.


Spruce up your fireplace mantel or create a

faux mantle

to display your favorite seasonal décor.


Your bar cabinet or

bar cart

could probably use a little fall touch. No matter how it's stocked or whether you're serving a group of friends or just yourself, we think it should be beautiful.
As we hunker down during the cold months, it's important to feel comfortable in our own homes. Find more tips and inspiration for making your home welcoming to you and visitors at the Schlage blog.