Stuck inside? Try these fun fall crafts for kids of all ages.
By emily.bailey
Tuesday, September 8, 2020
Looking for indoor activities for kids to keep them busy this fall? Try some (or all) of these seasonal projects you can do inside or out when the weather is just right.
Looking for indoor activities for kids to keep them busy this fall? Try some (or all) of these seasonal projects you can do inside or out when the weather is just right. Whether they're into pumpkins, monsters or the fun colors of changing leaves, these fall crafts for kids are sure to keep them happy.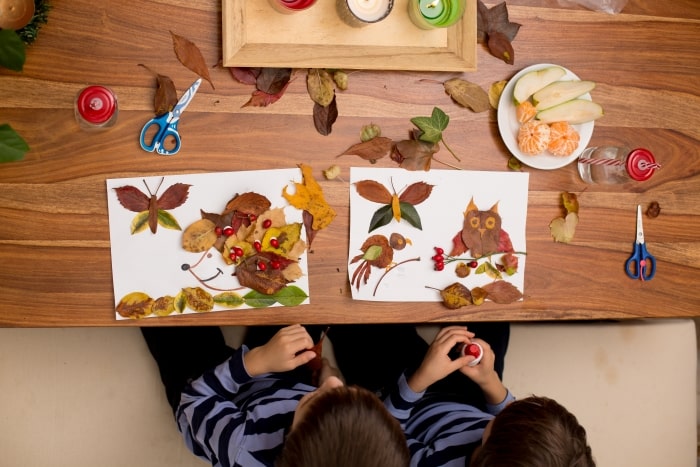 Don't "leaf" them to their own devices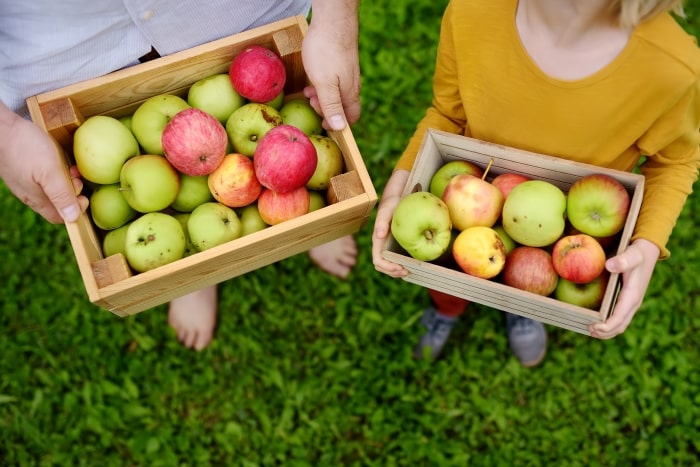 Get to the (apple) core of the fun
Apple banners – It's time to break out the paint again. Cut an apple in half for your youngster, then let them use the cut side as a stamp. This tutorial uses pieces of burlap for the banner, but you could easily use cardstock or other paper. Don't forget to cut up another apple for a healthy fall snack.


Pumpkin-shaped stamps – Follow the same steps above, but opt for orange paint instead. Add a face, perhaps with

googly eyes

, and a green stem for the cutest little apple/pumpkins ever.


Felt pencil topper – Part fall fun, part back-to-school. Try these

DIY pencil toppers

with your child. Who knows? It might be the perfect pick-me-up if school days have them down or you're struggling with e-learning.


Lacing craft – Let your little one test their hand at weaving with a

paper plate lacing craft

. Red yarn gives you the apple look, but feel free to branch out to other fall favorites like pumpkins.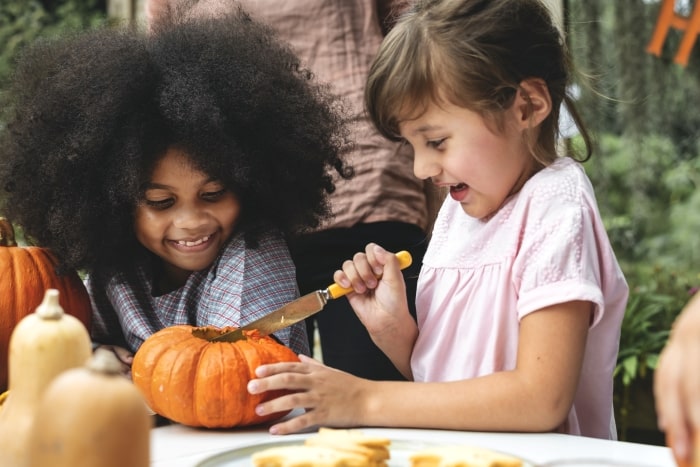 Carve out some family time with your little pumpkins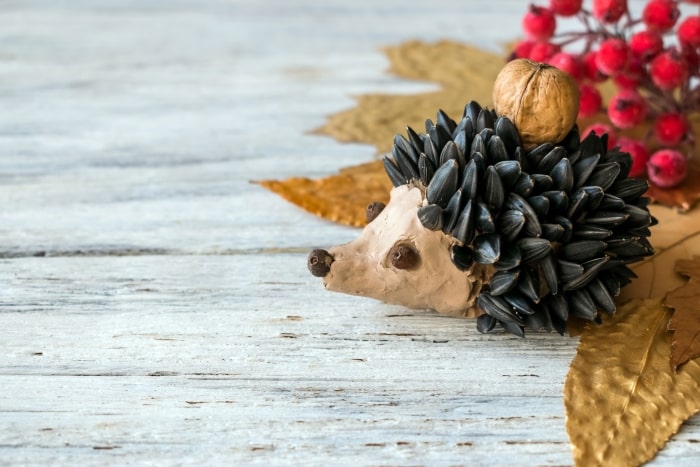 Plant a seed for creativity
Pinecone wreath – Collect pinecones and affix them to a store-bought wreath form. Hot glue works best, so either provide plenty of supervision or save this project for older crafters. Add some color by mixing in leaves and other fall plants and ribbon.


Forest friends – There's seemingly no end to the number of critters your child can create using a pinecone as the base. Try

rabbits

and

hedgehogs

,

owls

and

turkeys

. Extra credit if they make a whole forest scene like the autumnal version of a nativity.


Birdfeeder – We at Schlage remember this classic from our own childhood. Slather a pinecone – big ones work best – with peanut butter and roll it in bird seed. Hang it from a tree and get ready to play eye-spy with the neighborhood's feathered friends … and probably a few squirrels.


Painted pinecones – Just because pinecones are most plentiful during the fall doesn't mean you have to paint them fall colors. If your tiny tike is more into pink or loves a brilliant green, we say let them go for it. Metallic paint, and glitter if you're brave, gives the pinecones extra pizzazz.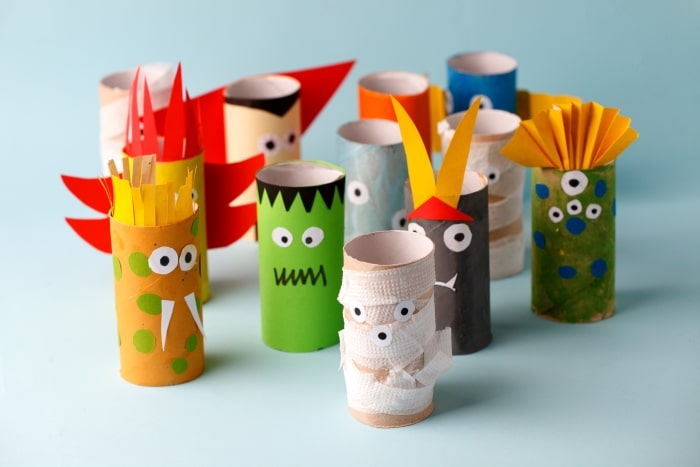 Scare up some monster crafts for fall
Paper bag puppets – Keep your kids busy this fall with these

paper bag monster puppets

. Not only will they be occupied painting and pasting the bags in the first place, but you could get some extra entertainment by having them plan and perform a puppet show at the end.


Cheesecloth ghosts – Here's another classic. Help your kids

make their own Casper

using cheesecloth, fabric stiffener and glue. They can stand on their own as a centerpiece or hang them under the porch for some

front door Halloween décor

.


Cardboard box spider – Still have some Amazon boxes laying around? This

DIY project for kids

uses the all-stars of crafting – paint, pipe cleaners, craft paper and glue, and googly eyes – for some adorable arachnids.


Tell monster stories – Encourage your kids to spin an autumnal yarn by having them write or tell stories. Monster and ghost tales are great for fall. You can also prompt them with something less spooky and have them tell you about the adventures of some woodland creatures. See if they'd like to draw pictures to illustrate the stories they tell.


Monster slime – Help your little one practice their numbers with a craft that combines counting with the ooey-gooey.

Monster slime

+ number cards = fun for all.
Keeping everyone in the family busy and learning can be challenging but extremely rewarding. Visit the Schlage blog for ways to help your kids build home improvement skills, garden ideas to help them grow and DIY projects to teach them about garden bugs and birds.