10 remodeling projects to tackle before selling your house.
By emily.bailey
One of the biggest questions of real estate is what remodeling projects to complete before you sell your house. Here's our top 10.
We're turning 100! Over 10 weeks, Schlage is sharing its favorite top-10 lists. That's 100 tips, ideas and moments of inspiration so you can enjoy the safety, simplicity and style of Schlage for another 100 years to come.
One of the biggest questions of real estate is what remodeling projects to complete before you sell your house. You want to make your home enticing enough for a quick sale, but you don't want to spend more money than you have to for updates you'll never get to enjoy. Here is our list of 10 remodeling projects to consider before putting your house on the market.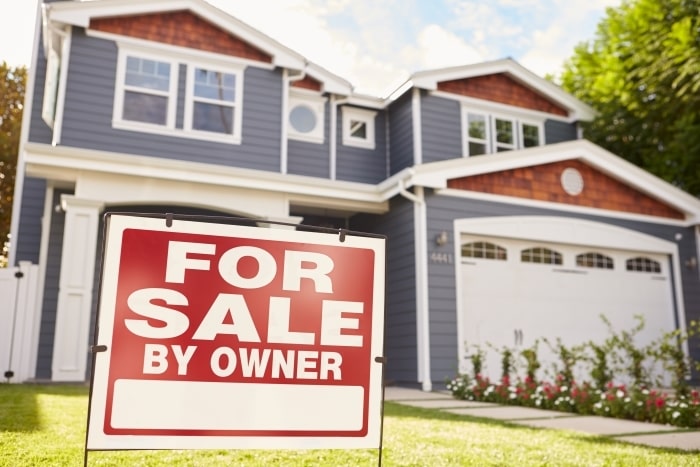 1. Landscaping
Potential homebuyers often make their decision within the first few seconds of seeing a house. If your yard leaves something to be desired, it'll be an especially hard sell even after you get them inside. Existing plants should be well-maintained, so trim the shrubs, prune unruly trees and try to get the grass looking green. Splashes of color always look beautiful. Consider what you can do with flower beds and even pots or window boxes.
2. Front door
Just like with landscaping, your entryway makes an important first impression. Upgrade your front door to give homebuyers a clue of the beautiful home to expect when they cross the threshold. This remodel is one of the easy ones – a new coat of paint for the door, new door hardware and updated accessories like house numbers, door knockers and lighting. You might also consider a Schlage smart lock, which can be a positive draw for homebuyers who love smart home security.
3. Parking
Off-street parking is a major selling point and some homebuyers are willing to pay a premium for it. This is a prime time to redo the driveway, show off your garage to its greatest advantage or give it a makeover. According to the Remodeling 2019 Cost vs. Value Report, when you replace a garage door, you can expect to recoup around 97.5 percent of your investment when you sell.
4. Windows
Replacing, or even just fixing, windows can impact resale in a few ways. Many homebuyers love natural light, particularly in areas like the living room. Consider new windows that let in the light better. Cracked, warped or drafty windows can be a major turnoff for energy-conscious buyers. Especially if they're house hunting in the winter, many people will look for windows that let in the cold air, then make a swift exit if they find some.
5. Lighting
This tip goes for your home's interior and exterior. Inside, consider replacing the lighting fixtures in bedrooms and communal areas. Brighter spaces can feel more inviting and may even make a room feel larger. Outside, you may want to add lighting around walkways, the garage or back patios. Well-lit exteriors reduce safety risks such as tripping at night and discourage potential burglars.
6. Minor kitchen remodel
Think of a "minor" remodel as one that is primarily cosmetic with no changes to overall layout. Leave the cabinets on the walls and don't try to relocate the stove. Instead, consider upgrades like painting cabinet facings, replacing the countertops – although probably not with anything as extravagant as marble – and updating the lights, sink and faucets. Replacing the flooring with something resilient to water, stains and scuffs is also a plus in an area as high traffic as the kitchen. The 2019 Cost vs. Value Report indicates that focusing on the kitchen is likely best for return on investment when it comes to interior jobs. Minor kitchen remodels result in 80.5 percent recouped expenses.
7. Flooring
Hardwood floors are a major selling point for a lot of people. They can get expensive though, so weigh the pros and cons carefully. True hardwood has its maintenance considerations, but laminate or vinyl can look cheap. If you already have hardwood floors, you might just need to reseal or stain them. If you're sticking with carpet, make sure you give them a good clean. They'll look nicer and help to get rid of those odors that you don't even notice anymore.
8. Molding
For a touch of elegance to otherwise plain walls and ceilings, consider architectural molding. Like flooring, this can get expensive depending on the look you're going for and if you have it done professionally. There's always the DIY molding route, though. With some time and effort, this is one detail that could pay off huge.
9. Ceilings
Most of us notice walls and floors when we look at a room, but the ceiling makes a difference, too. If you have popcorn ceiling, it's time to remove it. Cracks also need to be repaired before you do anything else. Once the basics are taken care of, a fresh coat of paint might be in order as well. Find tips for painting ceilings in our blog archive.
10. Faux reno
A faux renovation – one that gives the illusion of an overhaul without the price tag – is a great option to reduce costs while still making a big impact. Focus on cosmetics like replacing lighting or plumbing fixtures, updating your interior door hardware, sprucing up cabinets with new pulls and choosing wall paint colors that will appeal to a wide audience.
Visit the Schlage blog for more DIY tips. You can also find moving tips and advice on buying or selling homes at Schlage.com.