10 things you can do with the Schlage Home app.
By emily.bailey
The free Schlage Home app for Apple iOS and Android is your "remote control". Here's our list of the top 10 things you can do with it.
We're turning 100! Over 10 weeks, Schlage is sharing its favorite top-10 lists. That's 100 tips, ideas and moments of inspiration so you can enjoy the safety, simplicity and style of Schlage for another 100 years to come.
Remote access from anywhere is many people's favorite Schlage smart lock feature. To take advantage of that and be able to monitor and control your lock any time of day no matter where you are, you basically need two things: a WiFi connection and a smartphone app like the Schlage Home app.
The free Schlage Home app for Apple iOS and Android is your "remote control" if you have a Schlage Encode™ Smart WiFi Deadbolt or Schlage Sense™ Smart Deadbolt. If you have a Schlage Connect™ Smart Deadbolt, you will need to use one of our partners' apps like the Nexia or Samsung SmartThings app.
Now on to our top-10 list of things you can do with the Schlage Home app.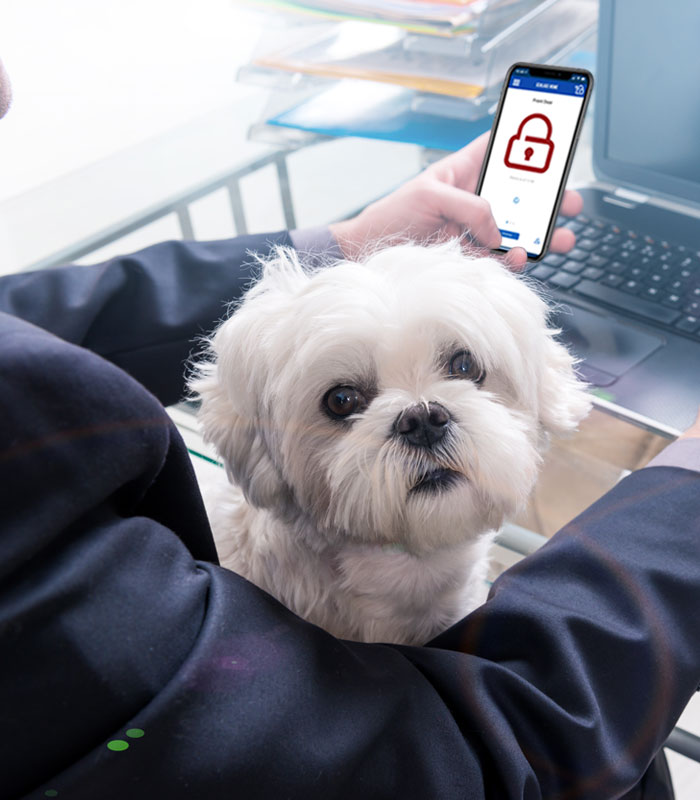 1. Get interactive instructions in the palm of your hand
Installing a Schlage smart lock is pretty simple, but even we'll admit that having a step-by-step guide is helpful. The Schlage Home app provides interactive instructions to make adding smart security to your home easier than ever.
2. Check the status of your lock from anywhere
Whether you're already snug in bed or halfway to work, you might need to know if you remembered to lock the door. With the Schlage Home app, you can check the status of your lock from anywhere. And if you did forget to lock up before you left or settled in for the night …
3. Lock or unlock your door from anywhere
… you can lock or unlock your door with the push of a button in the Schlage Home app. Of course it adds major convenience when you're away from home, but remote ability to lock or unlock the door can also give peace of mind in emergency situations. If you have an elderly relative who has trouble remembering to lock up, you can check the status and then switch the deadbolt from your phone when you're in your own home miles way. Or if you live alone and take a fall, you can unlock the door for emergency responders, even when you can't get up to let them in.
4. Create and manage access codes on your smartphone
The Schlage Encode Smart WiFi Deadbolt holds up to 100 unique access codes, and the Schlage Sense Smart Deadbolt saves up to 30. Using the app is a great way to create those codes for trusted individuals, program when the codes are active – like Wednesday afternoons only for the cleaning lady – and delete them when they're no longer needed.
5. Store codes securely
When you create many access codes for different individuals, it can be difficult to keep track of those codes. The app can help you securely manage them so that you don't have to write them down and hope no one finds your list.
6. Check your battery
All Schlage smart locks are battery operated, which is great during installation because there's no hardwiring necessary. But how do you know when you need to replace the batteries? There are actually many ways, but one of them is in the app. You'll receive a notification when your power is running low, so you have plenty of advanced warning.
7. Know when your lock is used
You have two ways to track who is using their access codes and when: the history log and push notifications. If you simply need to see a record of whose code was entered and at what time, the log is for you. For a more active approach, you can designate which codes you receive notifications for and receive an alert in the moment. It's perfect if you want to be notified when the dog walker arrives or when a caregiver heads out for the day.
8. Choose or update your settings
When you install your lock for the first time or if you need to make adjustments as your life changes, the Schlage Home app is where you go to choose a variety of settings. Activate your alarm, change the length of time before your deadbolt will automatically lock, turn on one-touch locking and more, all in the app's Settings menu.
9. Confirm firmware updates
You don't have to replace your entire lock to take advantage of new technological developments. As long as your lock stays connected to your network, Schlage will push firmware updates to your deadbolt. If you want to verify that you have the latest updates or want to manually initiate those updates, you can do so in the Schlage Home app.
10. Manage multiple locks
If you love and trust Schlage smart locks enough to put them on multiple doors, the Schlage Home app can help you manage each of those locks all in one place. Enjoy any of the first nine points whether your locks are on the front door, the back, a vacation rental or all of the above.
Learn more about the Schlage Home app at Schlage.com. If you're still wondering which lock is right for your family, try out Get Help Deciding Tool. Just answer a few simple questions, and we'll suggest which lock might the best fit for your lifestyle and the technology you like to use.