15 essential skills for the new homeowner.
By emily.bailey
It pays to develop a few skills of your own and save the professionals for the bigger and more dangerous projects.
Purchasing a new home is an exciting time - especially for the first-time buyer - but can also be overwhelming. No matter if it's an older home, a brand-new build or a recent flip, there will always be something you need to work on. Instead of feeling overwhelmed by the cost of always hiring a professional, it pays to develop a few skills of your own and save the professionals for the bigger and more dangerous projects. Here are 15 skills you should pick up right away.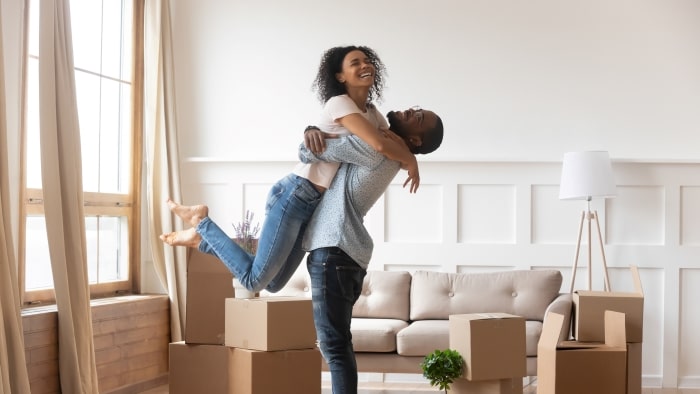 1. Choosing the right tools
Before you get started, it's crucial to ensure you have the basic necessities covered. A well-stocked toolbox is usually acquired over time, but there are a few foundational tools you'll need to tackle many of the skills below. Here's a fantastic guide from Lifehacker to help you get started.
2. Installing door hardware
One of the first things you need to do when you take possession of your new home is change all your exterior locks. There's no way of knowing who had access to your home before – and still has a key – so this is a necessary step for greater security. Choose a new deadbolt based on security rating and ease of installation. Paying a bit more up front for high-quality locks will save you money, and peace of mind, in the long run. Be sure to check out Schlage's How-To Center and YouTube channel for plenty of installation instructions and videos for each of our products.
3. Filling holes
Did the previous owner hang pictures and decor? You may have a major eyesore from the numerous nails and holes that were left behind in the walls. A simple search on YouTube will bring up plenty of tutorials for how to fill those holes on your own. This skill will also come in handy after an unfortunate accident that knocks a small hole in the wall.
4. Painting
Hiring a professional to paint your home is a major time saver and highly convenient but can be rather costly. This skill is crucial whether your home needs a full coat of paint or just a few touch-ups from normal wear and tear.
5. Hanging pictures and decor
Hanging photos and decor takes more skill than you might think. Always check that what you're hanging is level. If it's a heavy item like a mirror or shelf, use a stud finder for extra stability.
6. Caulking
Cracks in the caulk of your bathtub or shower can result in water damage to your walls as moisture seeps through. Save your calls to a contractor for the really big projects and learn how to re-caulk your bathtub on your own. It's an easy skill to pick up and will take less than 30 minutes to complete. Here's a great tutorial from This Old House.
7. Unclogging drains
It's very common for bathroom and kitchen drains to clog as time goes on, but a simply clogged drain is not the time for an expensive plumber visit (although that's exactly what you'll need if you don't address the clog right away). There are many resources online for unclogging your drains. Here's our favorite from Lifehacker.
8. Turning off the water
Knowing how to turn off the water to your home can help prevent major damage when you decide to go away in the winter or need to repair or replace your bathroom and kitchen pipes. Here's a great video that will teach you to turn off your water and the steps you need to take immediately after.
9. Using the circuit breaker
Understanding where your circuit breaker is and which breakers control which rooms in your home is beneficial for a number of reasons. When you go to install a new light fixture, you'll need to know how to turn the power off. Or, if you're blow drying your hair while your husband is vacuuming from the same room, know how to flip the breaker back on when you overload the power.
10. Installing lighting
Before you start installing your very first lighting fixture, it's important to note that you should always call a professional if the job requires replacing old wires or re-wiring to a different part of the room. If you plan to just replace an existing light fixture with a new one, then that's a job any skill level can accomplish. Just be sure to read all the manufacturer's instructions and turn off all power to the room first.
11. Changing your furnace filter
Changing your furnace filter is easy and a great way to prolong the life of your furnace, reduce allergens in your home and save money by helping your system run more efficiently. Take a look at the current filter in your furnace to determine the size you'll need. Be sure to change your filter about every month or so.
12. Adding salt to the water softener
If you have a water softener in your home, be sure to know how to refill it when salt levels get low for optimum performance. Doing so is easy and just requires you to choose your preferred softener salt and fill to the appropriate level.
13. Cleaning the gutters
Over time, your gutters build up with leaves and debris. This can result in trapped rainwater and cause your gutters to rust and break away. Proper maintenance can prolong the life of your gutters and save you major headaches and cost down the road.
14. Choosing the right contractor
The time will come when a project proves to be too difficult or too dangerous for you to accomplish on your own. This is when you need to hire a professional. Collect referrals from family and friends, scour online reviews and complaints, and acquire multiple quotes before you settle on one. You'll also need to understand what permits and licenses your contractor will need and ensure he acquires those before beginning the job. Also make sure they have their own insurance to cover accidents or liabilities. You should never take out a permit, license or insurance on your behalf.