3 reasons smart locks are your best move when moving
By emily.bailey
See how a smart lock can make your home more attractive to potential buyers and add convenience to the home selling process.
There are a lot of things to think about when putting your house up for sale. But have you considered getting a smart lock? Not only can it make your home more attractive to buyers, it can also provide peace of mind during the stressful process.
1. People in and out of your home
When you're selling a home, people are coming and going constantly. Whether it is the realtor showing prospective buyers around or service providers coming to make repairs or clean, it's impossible for you to be home every time someone needs to get in. Instead of leaving your door unlocked or leaving a key under a plant, a smart lock can keep your house secure while still allowing access to those you trust. You can use an app to program new access codes into the lock, even setting schedules for when those codes can be used. And because you're notified when they are used, you can keep a better eye on who is in your house and when.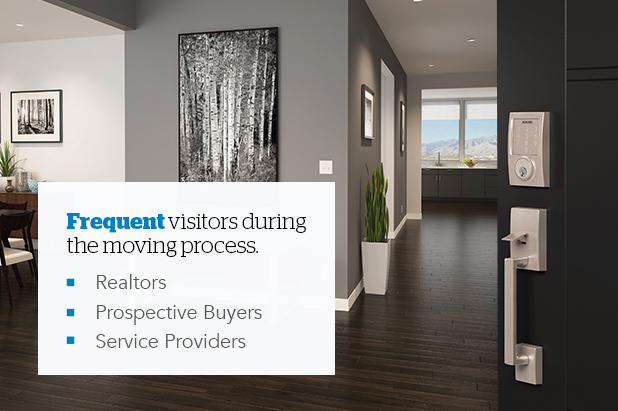 2. What buyers look for
Smart home devices are becoming more in demand and expected for buyers. In a 2018 survey, Coldwell Banker Real Estate found that smart home devices and other technology are integral to helping homes sell faster and for more money. A vast majority of the survey's respondents said they expect certain smart devices to be pre-installed before even moving in. Topping the list were smart thermostats (77%) and fire detectors (75%). Sixty-three percent of respondents expected smart locks to be pre-installed.
And by the way, The National Association of REALTORS® (NAR) found in 2018 that three out of four millennials – the largest generational group of home buyers – were willing to pay $1,500 to $4,000 to make their homes smarter. Think how that investment can pay off for you.
Finally, as we move forward through 2020 and beyond, consider the idea that many people may be looking for touchless technology in greater numbers. Not only is it convenient for those times when your hands are full, but it can also be more sanitary when you're trying to keep hands clean and germ-free.
3. Curb appeal
The first impression is sometimes the only impression when it comes to a potential buyer. While there are plenty of major upgrades that will increase your curb appeal, updating front door hardware is one of the easiest and most noticeable improvements you can make. Use the product selector to find the perfect door hardware for your home and refresh the front of your house in minutes.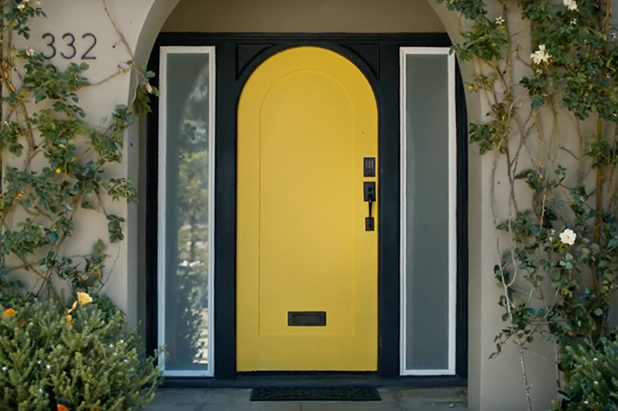 Have you already gone keyless or are ready to make the switch? Share with us on Instagram or Facebook why you are going keyless with Schlage or check out our Get Help Deciding Tool to see which smart lock works best for your home.