Where to find tools and DIY supplies during quarantine.
By emily.bailey
Wednesday, April 22, 2020
Here are five ways you can get everything you need to knock out your next home improvement project during quarantine.
You're sheltering in place and you've decided to tackle some DIY projects. You have an idea, you have a plan, but what you don't have is the tools or supplies to get it done. Here are five ways you can get everything you need to knock out your next home improvement project during quarantine.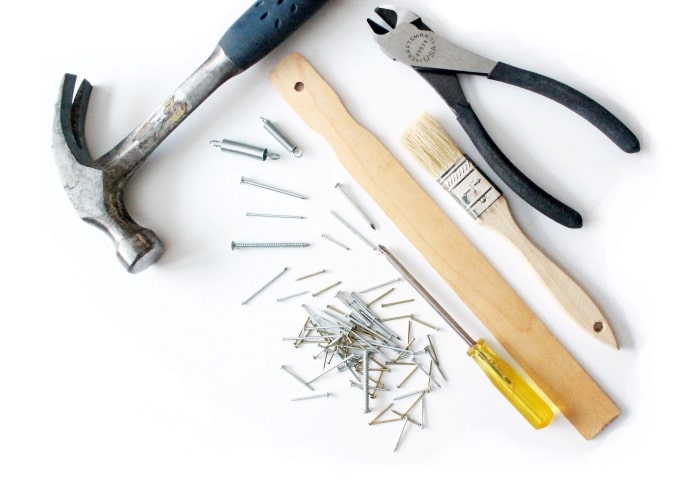 Curbside pickup
Many stores will allow you to order what you need online or call it in so you can pick it up later without ever going in the building. Depending on where you live, this service might not be available at every store, so call around. Don't forget smaller, independently owned businesses that might be able to offer more customized service.
Try curbside pickup for whatever kind of project you're taking on—gardening, painting, kitchen remodels, replacing doors or updating hardware. Oftentimes, if the retailer sells it in-store, they'll be able to bring it out to your car.
Online retailers
If you're looking beyond the traditional retailers for your supplies, some niche online shops might be your answer. Just as you would when shopping at a brick-and-mortar store, however, confirm availability, shipping times and policies, and rules about returns before placing your order. Store policies are changing at a rapid pace, so be sure to do your due diligence.
Tool rental
With extra time on your hands, you might be trying projects outside your regular wheelhouse. That's great until you realize you don't have all the necessary tools, like a garden hedger or an air compressor. Much like the curbside pickup option, check with your local stores about their current tool rental policies.
A word of caution: As exciting as it is to test out new skills, you may want to choose projects with low risk of injury. That means waiting to rent those ladders or circular saws. Our frontline medical professionals are already working hard enough as it is.
Community connections
Even with social distancing, many of us are relying on community support more than ever, picking up groceries for elderly neighbors or providing meals for first responders, for example. Try using Facebook, NextDoor or similar apps to connect with your neighbors. They might have the tool or supply you need. Arrange to pick up and return whatever you borrowed by leaving it on the porch and you don't have to worry about coming into direct contact with each other. And even if your immediate neighbors don't have what you need, they might know someone who does.
Reuse and recycle
If you're still at a loss and can't get what you need, try being creative with what you already own. If you have the painting bug, use up that leftover paint you've been storing in the garage for too long. Spare paint is ideal for smaller jobs like touch-ups, updating a door or giving an updated look to some furniture.
In your garden, you might try propagating or transplanting flowers from one part of your yard to another rather than buying new plants or seeds. A splash of color in a new spot might be all you need for a fresh look. Your neighbors might also have some starters they'd be willing to trade with you.
Schlage is here to support you and your DIY projects. Find inspiration and tutorials for your next home improvement task on our blog and connect with our DIY community on Facebook, Instagram and Pinterest.