How smart home technology increases the security of your home.
By emily.bailey
There are many ways smart home technology makes your home more secure, and as technology evolves, getting the right fit for you and your home is easier than ever.
Smart home technology isn't just for adding convenience or efficiency to your home. There's also the benefit of a greater peace of mind as you step up security. There are many ways smart home technology makes your home more secure, and as technology evolves, getting the right fit for you and your home is easier than ever.
One of the great things about smart home security today is the ability to customize it based on your lifestyle and budget. Gone are the days when you had to rely on a company to install your system and pay them to monitor it for you. That's still an option, of course. But if you're comfortable monitoring your own system, current technology allows you to do just that by syncing your various devices – smart locks, lights, cameras, doorbells – to your smartphone, often through a smart hub. In this case, a home security company won't alert authorities if it detects a threat, but you'll receive a notification directly and can notify police or fire departments if necessary.
Here are some of the ways smart is becoming synonymous with secure.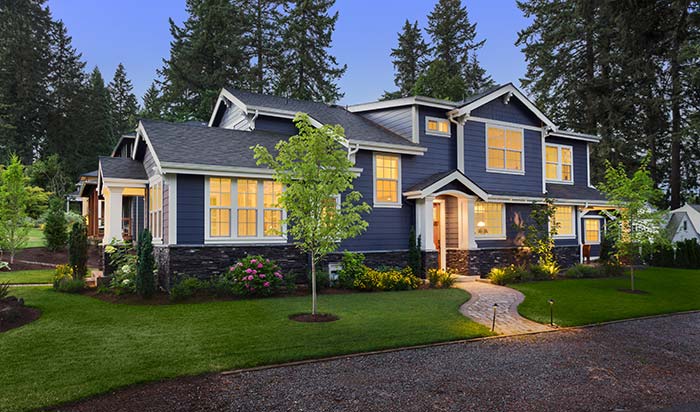 1. Deter criminals
Smart home technology can often turn criminals away before they even have a chance to breach your home. Visible cameras and motion-censored lights deter unwelcome guests looking for easy entry. Smart locks also ensure there's no spare key making it quick and easy for an intruder to get in the door. Smart indoor lighting and entertainment systems can be programmed to turn on at random times to make it appear as though someone is home.
2. Check in
Whether you're just a few miles away at work or halfway around the world on vacation, smart home systems often allow you to check in remotely. Pull up a live camera feed to see if anyone is lurking outside or check in on your smart lock to confirm it's safely locked, all from your smartphone.
Schlage smart locks are compatible with a variety of other smart devices, making it easier than ever to monitor your home from anywhere. Learn more about our recent integration between the Schlage Encode™ Smart WiFi Deadbolt and Ring Video Doorbell – and see what other smart systems our newest lock is compatible with – here.
3. Receive alerts
Greater security in the home also means knowing when any unusual activity occurs. With a connected smart lock and motion-activated sensors, you can program your home automation system to send you alerts any time someone attempts to gain access.
Safety is not just about burglary, though. Many smart home systems can also detect and warn you in the event of fire or smoke, carbon monoxide, flooding and freezing. Depending on your security system – whether you've opted to have professional monitoring or do it yourself – the system might even alert emergency dispatch for you. If you're asking, "I already have a smoke detector, so what's the big deal?" consider that some of these monitoring systems can be so specific as to tell you if the fire is in the kids' bedroom or the leak is in the guest bathroom.
Does this sound like the solution for you? Check out the Schlage Connect™ Smart Deadbolt with Z-Wave Plus. It integrates seamlessly with Ring Alarm, which gives you many of those added security features.
4. Control remotely
We spend a lot of time on our phones. It's time to use them for something meaningful. Did you already arrive at the office only to remember you didn't close the garage door? Smart garage door openers allow you to close it no matter where you are. Did you forget to leave a key for the maintenance man to enter? Simply use your smart lock app to create a new access code that can be deactivated as soon as he has left the home. That's secure access at your fingertips.
Smart home devices make it easy for homeowners to provide a safe and secure home for their families. No matter your budget or lifestyle, there's a variety of products that will help you gain greater peace of mind simply and conveniently.