4 house staging tips for selling your house in the winter.
By emily.bailey
Think you can't sell your house in the winter? Think again. These house staging tips can help you get full asking price, even when cooler weather moves in.
Think you can't sell your house in the winter? Think again. These house staging tips can help you get full asking price, even when cooler weather moves in.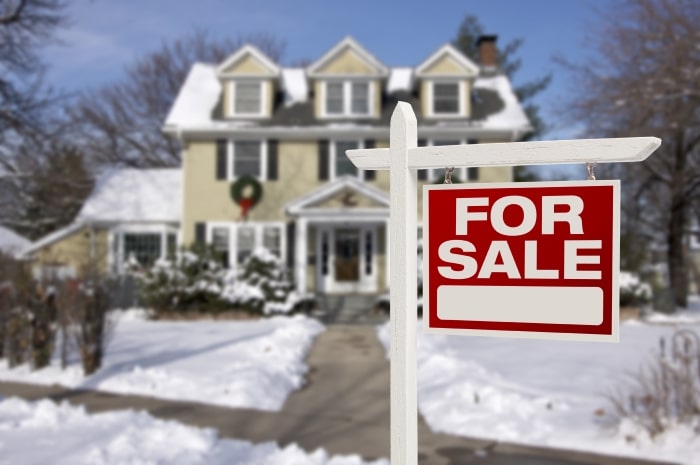 Are people buying houses in the winter?
Spring and summer are the prime seasons for selling homes and moving, but the market doesn't cool off completely in the winter. Some experts even say the season works to your advantage because there's less competition for sellers. How many people are actually shopping for new digs in that December to February stretch, though? Consider this:
Job relocations often happen at the beginning of the year, meaning buyers need a new home and they need it yesterday. Their high motivation and short timeline are good for you.


Buyers who have just received year-end bonuses or retirement payouts may finally have the funds to pursue the home of their dreams.


Some people are looking to take advantage of

tax breaks

associated with buying and owning a new home before the new year.


September is a big month for bringing home Baby. When fall and winter roll around, those growing families may be looking for larger homes to accommodate their new arrival.
Are there house-staging tips for winter?
Absolutely! Some of these tricks work any time of year – people always like bright, airy-feeling spaces – but their importance increases tenfold given the changes in the environment and people's seasonal mood.
Shine a light on the potential.
People most often tour homes in the evenings, and when the sun sets earlier in winter, lighting becomes even more important. Clean and repair existing light fixtures, lamps and bulbs. If you notice dark corners inside or around your home's exterior, consider adding lighting. String lights are a popular choice for both function and style. It not only improves security but can make a small room feel bigger and more refreshing as well.
Make them feel warmly welcome.
Pay special attention to the types of things that are on people's minds in the winter. For starters, a mudroom. Potential buyers are definitely wondering where they're going to hang their heavy coats and put their snowy boots when they walk in. If you don't have it in the budget to do a total mudroom makeover, try these tips for creating the perfect space with items you already own.
Particularly if you live in a colder climate, help buyers literally warm up to the idea of living in your home. Highlight the fireplace, either with décor or by lighting a fire when you expect a showing. Just be sure to open the flue and place a screen in front for safety. If you have winter-friendly architectural features like
south-facing windows
, show them off to their best advantage as well.
Hygge is all about comfort. Help homebuyers envision being comfortable in their new house. Start by decorating for the season. This doesn't mean Santa statues and blow-up snow globes on the lawn, though. Opt for classic snow themes and more generic winter décor. Indoors, you can try cozy throw blankets, candles, hot chocolate fixings on the bar cart and seasonal music in the background.
For outdoor curb appeal, plant cold-weather shrubbery. Consider pots or fake shrubs if the ground is frozen. Evergreens, holly and plants with bright berries are always appropriate this time of year. Add a
bird feeder
to show off the beautiful local wildlife.
Put your best foot forward.
Cold weather brings unique maintenance tasks. The need to stay on top of them is even greater when selling your house. Clean autumn's leaves and debris from gutters and downspouts. And when it snows, break out the shovel often. Clear the driveway, patio, walkways and decks. It not only reduces slipping hazards, but potential homebuyers will be able to see the house better.
Seal off drafty windows and doors with caulking, or if they're really bad, consider replacing them. Higher energy costs and uncomfortable living spaces are a real turnoff for buyers. Even if you don't replace the doors and windows, it's a good idea to give them a good sprucing up. Power wash winter grime away and maybe add a fresh coat of paint. Updated door hardware like these front entry handlesets, house numbers and other porch accessories boost curb appeal while also enhancing functionality that will speak to buyers.
Schlage wants everyone to love where they live, whether it's new construction or a new-to-you classic home. Find more resources for buying and selling homes, moving and remodeling for resale at Schlage.com.