Natural colors that will bring home style and peace in 2020.
By emily.bailey
Whether you're looking for a new color palette for your home, are hoping to find a better state of mind or both, you might try some of these paints.
Does the color blue make you feel calm and at peace? Can brown inspire you to go on a hike? Are you energized by green?
Color and the outdoors can both affect our moods
and mental health, so it's no surprise that many of the 2020 colors of the year were inspired by the restorative qualities of colors found in nature. Whether you're looking for a new color palette for your home, are hoping to find a better state of mind or both, you might try some of these paints. We'll also suggest some door hardware finishes to complete the look and feel.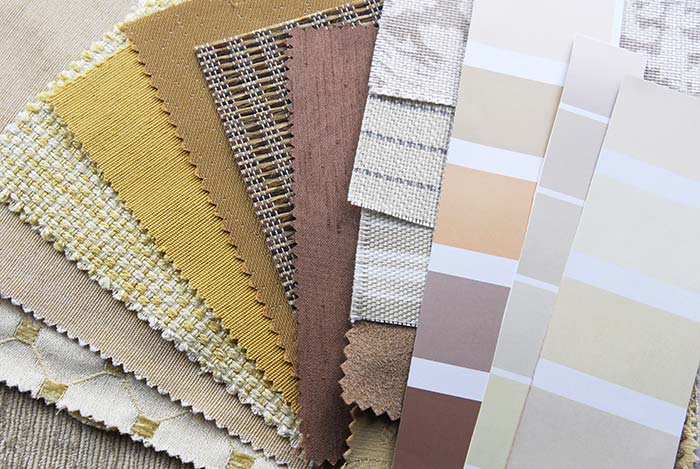 Bask in the blues
Creates a calming effect
Has been found to

reduce crime

Reminiscent of clear skies and peaceful waters
Unless you love a big statement, accent walls might be more appropriate for these bold blues. You could also pair them with a more neutral wall and make the Chinese Porcelain or Naval really pop with rugs, pillows and other room accessories in those colors. Satin Brass or Satin Nickel door hardware finishes would stand out nicely against the darker, rich paint colors.
Valspar couldn't be contained to just a single color of the year and instead named 12. Of those, two are from the blue family – Utterly Blue, which definitely has you feeling like a trip to the beach, and Grey Brook, a classic neutral with blue undertones. Matte Black and Satin Chrome finishes play well off the blue and gray tones in this case.
Get your greens
Represents tranquility and health
Creates calming and refreshing effects
Complements popular plant-inspired designs in wallpapers, pillows and more
Valspar felt so strongly about the benefits of green that they picked four colors in that family for 2020. Tempered Sage, Secret Moss and Mint Whisper each have a more muted, earthy feel to them, while Secluded Garden offers a jewel-toned option. Behr's Back to Nature, as its name implies, is closer to the earthy shades. This yellow-green hue is the perfect complement to brown tones in your home. It also brings a level of versatility in that you can easily use it in any room.
With this range, there's a green sure to make your neighbors envious, no matter the style of your home. If you have more natural or wood features, consider complementary door hardware and fixtures in an Aged Bronze finish. Secluded Garden calls for bolder metallic accents, especially those in the brass family.
Balance yourself with browns
Creates feelings of warmth and security
Earthiness provides a sense of stability
Neutral quality of the color brown makes a stunning backdrop for a variety of styles
Like it did with green, Valspar embraced a range of browns, so there's a little something for everyone. Its greige Winter Calm and Desert Fortress, with a familiar tan feeling, are updated classics with wide appeal. We recommend Matte Black or Satin Chrome finishes for rooms and doors painted with these browns.
If you're looking for some warmer paints in the brown family, look no further than Canyon Earth and Pale Powder. Both hint at the reds, oranges and pinks you might see in desert landscapes and would complement some of the Southwestern patterns popular in fabrics recently. Polished Nickel, Bright Chrome or Matte Black might be the finishes for you if you choose these paint colors or the pinks below.
Please with pale pinks
Associated with kindness and love
Promotes feelings of joy, happiness and creativity
Coordinates well with blues, greens and greys
Benjamin Moore's First Light, HGTV HOME® by Sherwin-Williams' Romance and Valspar's Crushed out are all blush pinks. They've been described as soft and dreamy, as well as fresh and playful. Their success comes in part from their subtlety rather than an in-your-face brightness, especially when paired with other soft gray, blue or even golden tones.
Valspar rounded out its list with Bombay Pink, giving a cheerier punch to the list. Whereas the other pinks are more muted, this brighter shade could be for those who like a stronger style statement, especially if they love gold accents, or Bright Brass door hardware, throughout the room.
No matter what color you choose to paint your walls, doors or even your ceilings – an Utterly Blue ceiling would really be committing to the sky metaphor – the accessories, fixtures and fabrics you select can truly impact the statement you make about your personal style.
Visit our website to see all available Schlage door hardware finishes. And if you're looking for more style inspiration, there's our interactive Style Selector at Schlage.com or our Pinterest and Instagram accounts.