Unwrap a new idea with this gift guide for a simple holiday.
By emily.bailey
Tuesday, November 26, 2019
These 11 gift ideas will help you choose the perfect present for the special people in your life.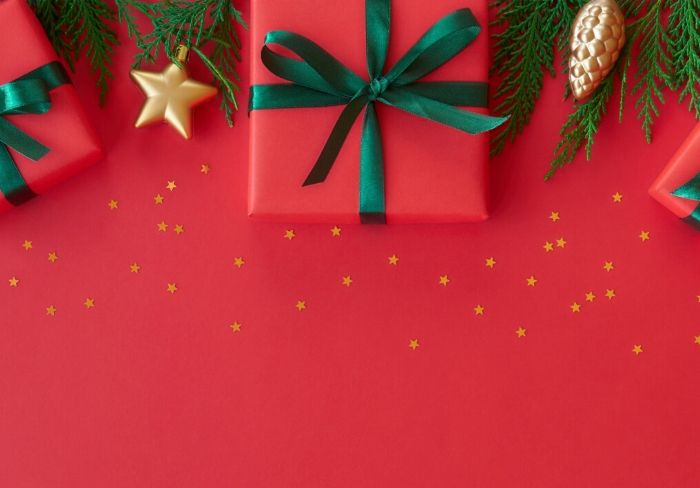 Lucky are the people whose
love language
is gift giving. They always know exactly what to get others for the holidays, birthdays or "just because." For the rest of us, here's a guide to help choose the perfect present for the special people in your life. For more ideas, check out our complete
gift giving guide
at Schlage.com.
Smart lock bundle
Schlage Encode™ Smart WiFi Deadbolt + Brilliant
Schlage's latest integration pairs our only lock featuring built-in WiFi with Brilliant Smart Home Control. The wall-mounted control from Brilliant allows your loved one to control their lock, lights, music and more from one spot. There's also a Brilliant app so they can manage those remotely for the ideal bundle of convenience and peace of mind. Perfect for those early adopters who like to try the newest tech as it comes out and anyone building a smart home.
Technology
Bluetooth shower mirror and speaker
The obvious solution when trying to get ready in a hurry in the morning, this Bluetooth speaker lets your loved one answer a phone call even when they're still soapy. But think about the spa-like treatment that also comes with hours of music in a fog-free, water-resistant device like this one. Perfect for multitaskers and those who sing in the shower.
Tools
Your favorite DIYer needs a lot of tools. We recommend a good screwdriver, and not just because that's the only thing they'll need to install Schlage door hardware. This Klein Tools Stubby Screwdriver and Nut Driver includes multiple tips to tackle different jobs, and its short length will help them work in tight spaces. Perfect for do-it-yourselfers, handymen and -women, and new homeowners.
Curb Appeal
A front entry handleset is one way you can help your friend or family member smarten up their porch. Schlage offers handlesets in a variety of styles and finishes to match their home's architectural style or existing lighting, house numbers or other accessories. Perfect for homeowners who want to make a welcoming statement without a major remodel or who enjoy the combination of superior style and security.
Outdoors
They love to bike and you wish you had more room to park your car in the garage. Make everyone happy with this lift hoist that lets you store the bike on the ceiling. Perfect for cyclists and those who need better garage storage.
For the family
Maybe your own little one is asking for a smart device. Maybe your friends have adopted an older child and you want to welcome them to the family. This Echo Dot is designed specifically for kids so they can still ask Alexa to play music, call approved family and friends, and have fun with select skills. And parents have peace of mind with additional privacy protection and controls. Perfect for pint-sized techies.
Travel
Charging a phone is tough when you're always on the move. Your loved one can use their own body energy to keep their devices powered up with this wearable motion charger. Perfect for backpackers or city explorers, cyclists and runners.
Pets
Everyone will look good when you gift a stylish pet bed for Fido and Fluffy to sleep on. Try something like this Mid-Century Modern-inspired furniture for canine companions or this cave for feline friends. Perfect for sleepy pets and style-conscious humans.
Budget (under $30)
Not everyone can afford a day at the spa or even a gift card to help them get there. If that's the case, try creating an at-home spa basket with bath oils, bubbles and a candle in their favorite relaxing scent. Perfect for overworked parents, new homeowners with sore "box-lifting" muscles and the luxury-on-a-dime set.
Just for Fun
DIY projects, remodeling, car repair and gardening can be rough on the hands (and sometimes a marriage). Silicone wedding bands won't bend, break or scratch, no matter how rugged the task. Perfect for married couples who like to get their hands dirty.
Need more holiday inspiration? Find all our best ideas for gifts and décor at
Pinterest
.