Want easy wireless security? Start with Schlage.
By emily.bailey
With no shortage of wireless security options and the simplicity of Schlage smart locks, you can be your own smart home installer. See how easy it is here.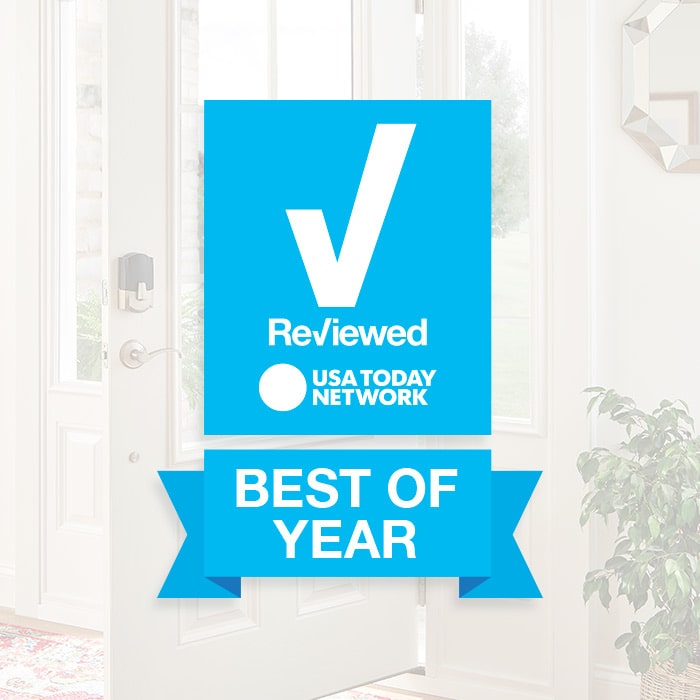 You love the idea of never losing keys again, remote access from anywhere using your smartphone and making your deadbolt part of your whole-home, high-tech security. You're ready to finally buy that smart lock, but … what happens when you take your Schlage Encode™ Smart WiFi Deadbolt out of the box? Now you have all kinds of questions about how to install it, if you'll need to call in a professional and if it's really as easy as everyone says it is.
We don't expect you to trust us when we say being your own smart home installer is simple. Take it from Reviewed.com, which recently named the Schlage Encode Smart WiFi Deadbolt its best overall smart lock for 2019. There were a lot of features they liked – that keyless convenience and remote access to name a few. But that wasn't it.
According to the review, "For starters, thanks to the app's interactive step-by-step guide, installation and troubleshooting are a breeze."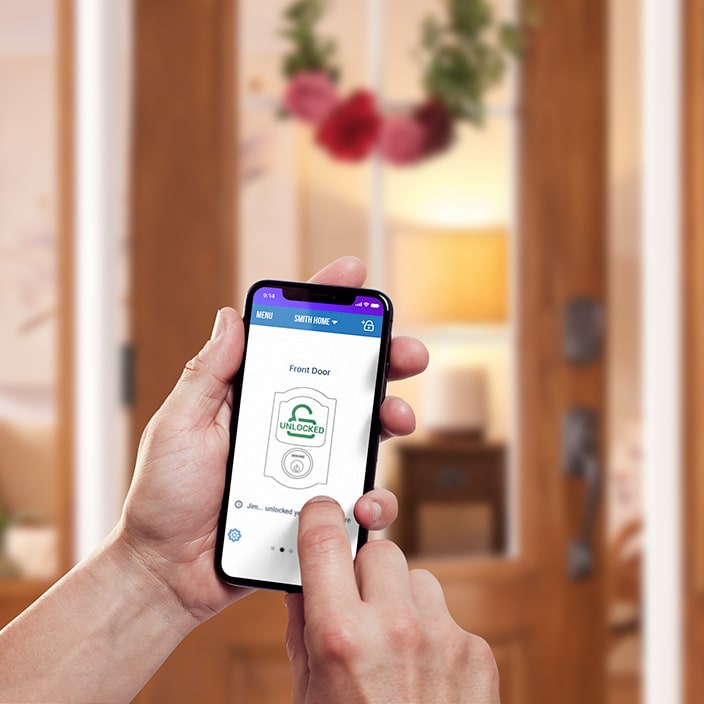 You're an internet wiz
That app they're talking about is the Schlage® Home app. When you bring the Schlage Encode deadbolt home, simply follow the instructions on your smartphone and you'll be connected to your home wireless network in no time. And because the lock has built-in WiFi, connecting to your secure network is as straightforward as getting online with your laptop. No additional accessories or hubs are required to get the wireless security for your home you seek.
Look like a handyman extraordinaire
"But wait!" you say. What about actually getting the lock on the door? Schlage smart locks, including the Schlage Encode deadbolt, are battery operated. That means no wiring and no need for an electrician. All you need is a screwdriver and a few minutes' time. Our door hardware is also guaranteed to fit on all standard doors, so there's no drilling or creating new bore holes. And with a low-profile trim on the Schlage Encode lock, you don't have to worry about repositioning a screen door to still enjoy your wireless security. When we say installation is easy, we mean it.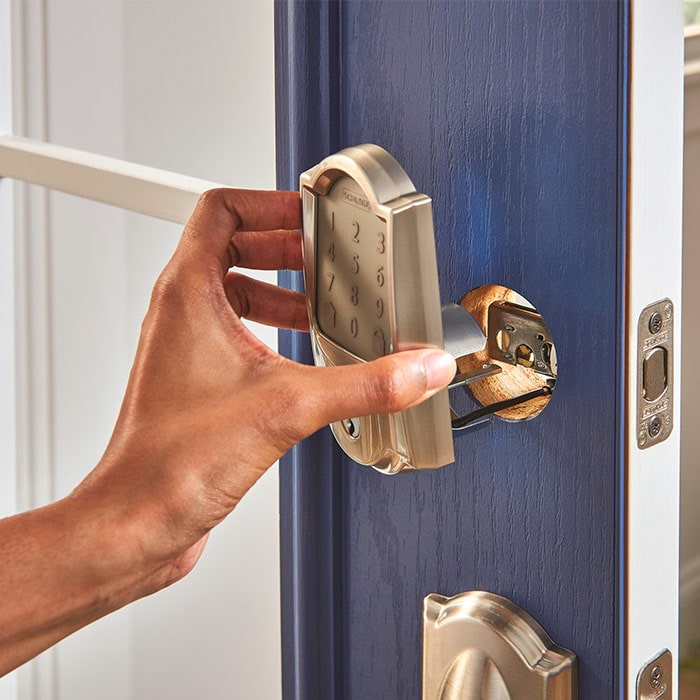 Show your smart home installer skills
With just the Schlage Encode Smart WiFi Deadbolt and Schlage Home app, you have two of the most basic – but important – elements for durable, smart and stylish front door security. Use the keypad, the app or a traditional backup key to lock and unlock the door. If you're craving even more wireless security options and smart home integrations, you can pair your Schlage Encode Smart WiFi Deadbolt with other devices.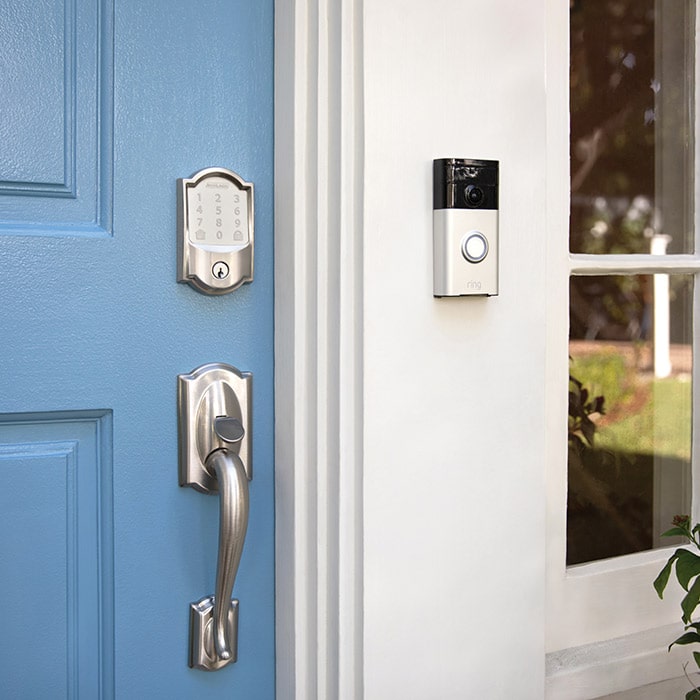 Ring – Make the Schlage Encode Smart WiFi Deadbolt and Ring Video Doorbell part of your Ring of Security to see and talk to guests at your front door, even if you aren't home. You'll need the Key by Amazon and Ring apps to use all the Ring Video Doorbell features, but once you're connected, you'll be able to verify the identity of your guests from your phone, and if you want to give them access to the house, you can unlock the door for them. That's what we call security, control and convenience at your fingertips.

Key by Amazon – Even if you don't have a video doorbell, Key by Amazon with your Schlage Encode Smart WiFi Deadbolt could allow you to opt in to in-home delivery from Amazon. Prime users in select cities have the option toof allow packages to be placed directly inside the home, protecting your boxes from bad weather and the dreaded porch pirates.

Voice control – Use Amazon Alexa or Google Assistant to control your lock with just your voice. "Alexa, lock the door," or "Hey, Google! Is my door locked?" gives you more convenient ways to secure your home, even when you can't make it to the door. And remember, because of the Schlage Encode lock's built-in WiFi, you don't need additional accessories to take advantage of voice commands.
Adding wireless security to your home isn't as difficult as you might think. We'll let Reviewed.com share their take again: "The lock and accompanying app are simple and intuitive to use, jam-packed with useful features, and they had the fast lock and unlock times."
Be sure to check out the rest of the review of 2019's top smart locks. We're proud that the Schlage Sense Smart Deadbolt was the second overall pick and the choice for best lock to use with Apple HomeKit. The Schlage Connect Smart Deadbolt also made the list's cut.
Still not sure which smart lock is right for your home? Try our Get Help Deciding Tool or ask us on Twitter or Facebook.