Secrets to choosing a secure exterior door lock.
By emily.bailey
Simply choosing the cheapest deadbolt on the shelf won't cut it when it comes to home security. Look for these qualities when choosing a secure exterior door lock.
We could talk for days on all the options when choosing the perfect exterior lock for your home – mechanical vs. electronic, finish, single- vs. double-cylinder. But when you're looking for the most secure, sometimes you just need help picking out the differentiating factors in a sea of look-alike deadbolts. In the spirit of National Crime Prevention Month, here are some secrets for picking out the most secure deadbolt.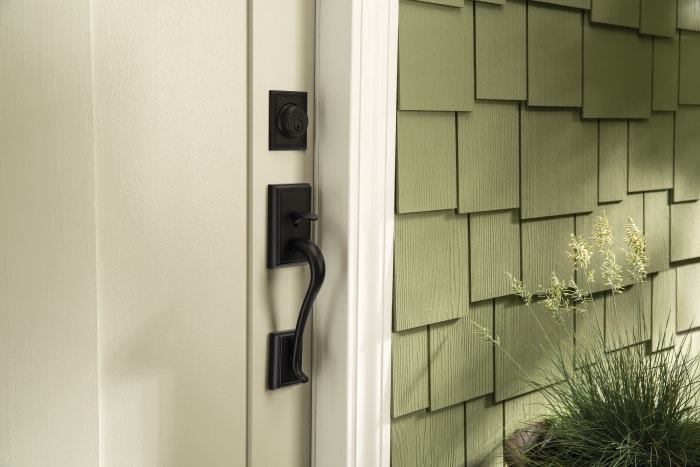 Premium construction
It should go without saying that the most secure locks tend to be the ones made of the strongest materials. Schlage deadbolts feature premium metal construction. Some locks may have plastic components that won't stand up as well to wear and tear or forced entry.
Also pay attention to parts beyond the latch itself. For example, your deadbolt should include a reinforced strike plate, which you'll install inside the doorframe. The bolt portion of your deadbolt extends into the hole in the doorjamb through the strike plate. Without a reinforced strike plate, you run the risk of the metal bolt tearing through the wooden frame should someone try to kick in your door.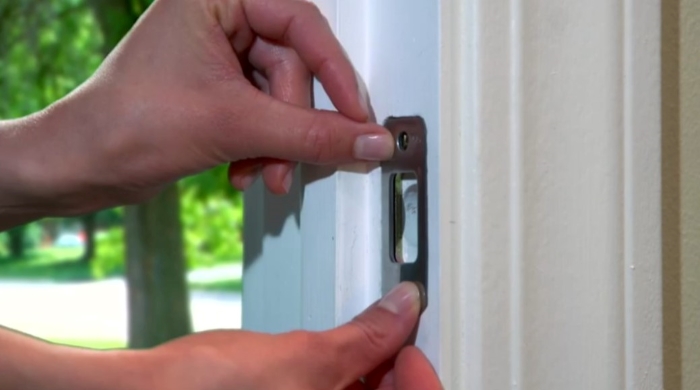 Also look for longer screws – at least 3 inches – to attach your strike plate to the frame. If the screws are too short, it increases the chances that they'll be ripped out of the frame during a high-impact security breach. Longer screws will help keep the strike plate in place, the bolt in the latched position and the door secure.
Seal of approval
There are several organizations that rate door hardware. The Builders Hardware Manufacturers Association assigns grades based on security, durability and finish. A rating of AAA is the best a lock can receive. All Schlage mechanical deadbolts and handlesets are certified AAA. Schlage Encode™ Smart WiFi Deadbolt, Schlage Sense™ Smart Deadbolt, Schlage Connect™ Smart Deadbolt with built-in-alarm and Schlage Touch™ Keyless Touchscreen Deadbolt have also earned AAA ratings. As you approach a CCC rating, know that the lock has not performed as well in BHMA testing.
The American National Standards Institute (ANSI) also has a rating system based on durability and how well a lock holds up to attempts at forced entry. Grade 1 is the highest rating, while Grade 3 may include parts that are less durable or may not last as long. Schlage's mechanical single-cylinder deadbolts are Grade 1, as are the Schlage Encode, Schlage Sense and Schlage Connect deadbolts.
Company confidence
Does the company that manufacturers and sells the lock have confidence in its own product? Look for phrases like "lifetime guarantee" or "warranty included" for an extra level of assurance that your exterior lock will provided your desired level of security. Schlage offers a limited lifetime mechanical and finish warranty as well as a three-year electronics warranty on its smart locks.
Door strength
If you've made it this far, you probably aren't surprised to hear that the health of your door, not just your lock, is vital to your home's security. If your doorjamb is weak or cracked, it becomes easier to break the frame and gain entry. Weak or lose door hinges won't do you any favors either. As Family Handyman explained in their tutorial for reinforcing doors, "I never realized how easy it is to kick in a solid door that has old hardware until I tried it on our demonstration door. With two kicks in only five seconds, I destroyed the doorjamb and was in the house."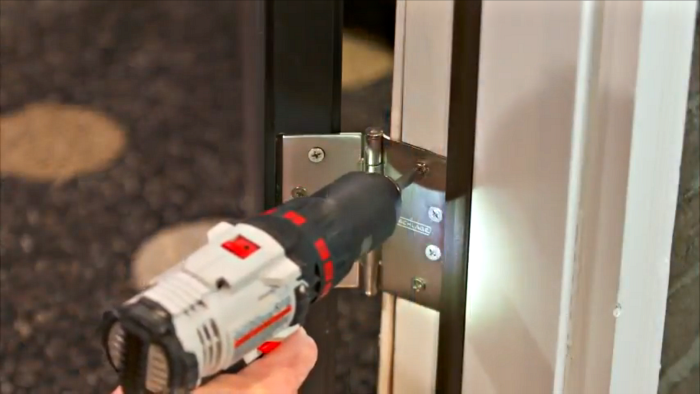 The same goes for the door itself. Solid wood or steel doors are your best options rather than hollow core, glass or PVC.
Whether you choose the superior security of Schlage or take a different route, remember that the most secure lock only works if you actually use it. Failing to secure your deadbolt, even if you'll only be gone for a few minutes, leaves your home at risk for unwanted access by intruders. Learn more ways to secure your home with Schlage locks at Schlage.com/blog or discover how you can improve the safety of your entire neighborhood with tips from the National Crime Prevention Council.