Avoid common home security mistakes with this checklist.
By emily.bailey
Tuesday, September 10, 2019
Home security systems can protect your home. However, human error often undermines these practices.
Home security systems can protect your home. However, human error often undermines these practices. Here are a few common home security mistakes to avoid.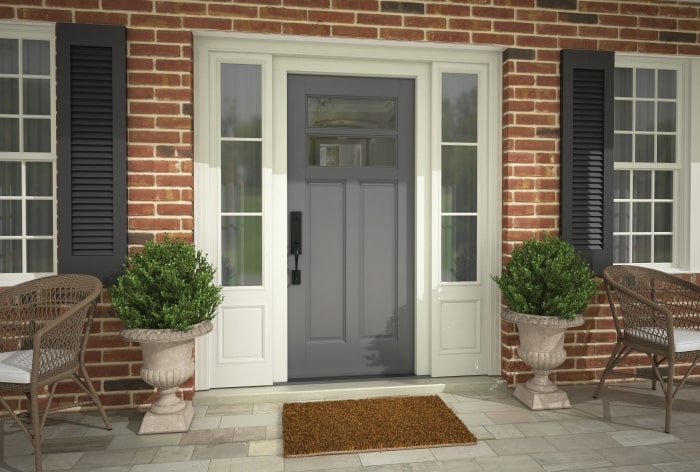 Choose quality
If you're going to rely on a lock to protect your home and family, you want to invest in one with high quality. Schlage offers both mechanical and smart locks rated best in Security, Durability and Finish by independent experts, so you know you're getting the best the industry has to offer.

Repair or replace what's broken
It's also a good idea not to delay replacing anything that's broken or worn out. In addition to your locks, make sure your doors are made of quality material – metal and wood are stronger than hollow options – and that the door jamb is not warped or cracked. Make sure windows are not broken, and address any frames that might need to be resealed. Don't forget fences and gates, either. Replace broken slats or latches.

Use what you have
Nearly one-third of break-ins in the U.S. happen due to unlocked entrances. Burglars use the front or rear doors most often, while the garage door is the next easiest way to break into a house. No matter what kind of lock you have on your home and regardless of where it is – front door, back door, garage, windows – if you don't use it, it can't protect your belongings or your family. Once you've installed high-quality locks, be sure to use them every day.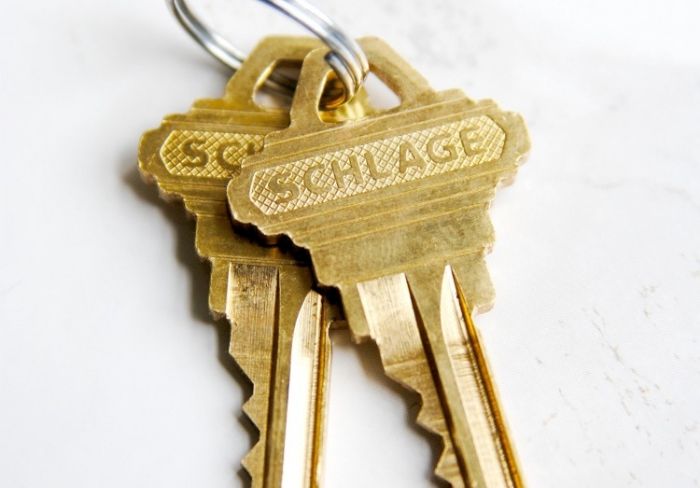 Hide spares wisely
Burglars know to check places such as a lawn ornament, rock or chair. Even first-timers know to check under the doormat. If for some reason you need to leave a key outside for an emergency, hide it in a way that's not obvious.

Opt for smart locks
Ditch the key altogether by opting for a Schlage smart lock, which lets you create and manage multiple user access codes. When you can gain access to your home through the touchscreen or with your phone, you'll never need to hide or track down a spare key again. Not sure which smart lock is right for you? Try our Get Help Deciding Tool.

Turn on technology
Technology can be a great advantage when keeping your home safe. If you have an alarm system, make sure its settings are appropriate for your lifestyle and that you're actually turning it on.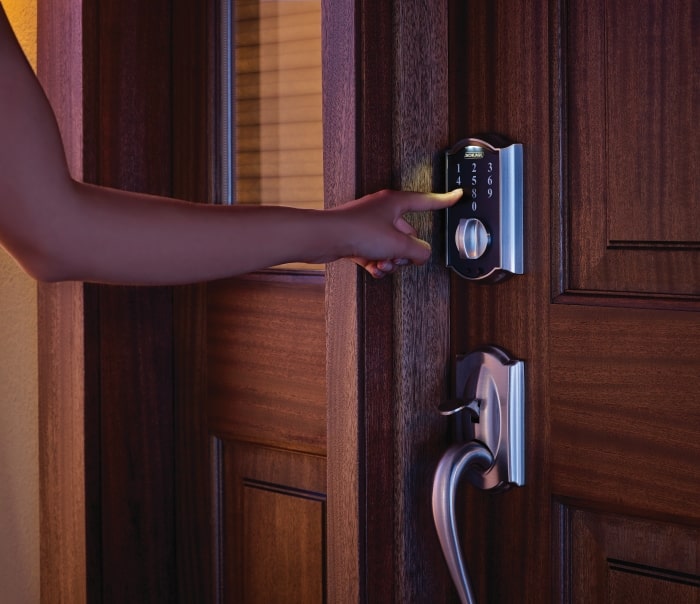 Create strong user codes
If you have smart lock, choose user codes that can't be easily guessed. Just like when choosing a password for your bank account or laptop, avoid birthdays, anniversaries and your own house number.

Automate lighting
If lights are off inside and outside your home, it lets everyone know you're away. Add automated lighting inside so lights come on even if you're not around. Also, be sure to add motion sensor lights outside your home. It will help your electric bill as well as deter any would-be burglars approaching your home. Timers are also a good option, inside and out. You can set them to be on from dusk until dawn when extra illumination is needed.

Keep vacation hush-hush
Stay quiet on social media. Don't post pictures of your toes in the sand with an ocean in the background. It's too obvious that you aren't home and likely won't be for some time. If you want to be extra sneaky, you can always post fake updates. Instead of photos of gorgeous mountain views, think: Another day at the office #monday :(
With mechanical locks, smart deadbolts and tons of tips, Schlage can help you secure your home and prepare for a variety of situations. Visit Schlage.com to learn more about our security solutions, or find more ideas on our blog.