14 new takes on classic Mother's Day gifts.
By emily.bailey
Perfume and flowers are classic for a reason – she loves them. But why not shake it up just a bit? Here's a new take on some traditional gifts Mom is sure to love.
You want to say Happy Mother's Day in the most special way. There's no reason to ditch the typical gifts, though. Perfume and flowers are classic for a reason – she loves them. But why not shake it up just a bit? Here's a new take on some traditional gifts Mom is sure to love.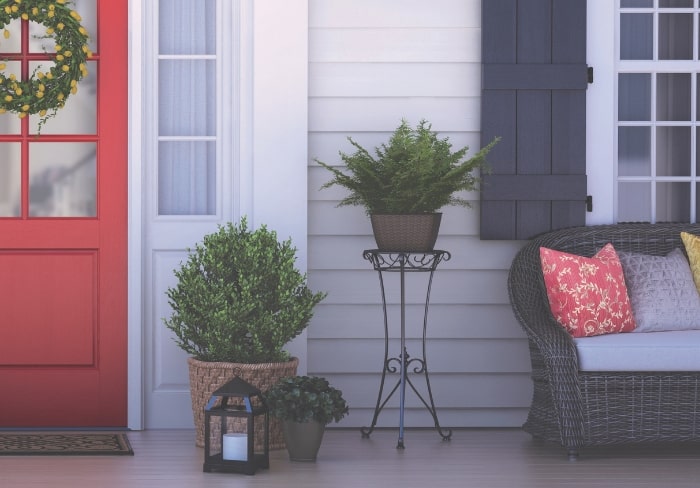 Flowers
Potted plants – When you build Mom a container garden, you open up new possibilities. They're mobile so you can move them inside if you get a late freeze, they can be customized to fit a tiny balcony or a huge deck, and you can pick and choose her favorite blooms. Think of it as a living floral arrangement that can light up any room, the porch and her smile.


Kitchen

herb garden

– If Mom likes to cook, plant her a small herb garden. Like the container garden, these can be perfect for large outdoor spaces or small kitchen window sills. They're pretty, most of them smell good and they certainly taste great.


Front yard makeover – Amp up the curb appeal of Mom's home by doing a garden overhaul. Try some of these spring landscaping tips from

Home Made Lovely

, ranging from planting a tree to adding color with window boxes to improving drainage with a pretty gravel walkway.
Spa Getaway
Salt lamp – The verdict is still out on whether salt lamps have any actual

health benefits

. What everyone can agree on though is that they create a calming environment and can help limit light in the evening when you're trying to relax before bed. It's a great start for that stay-at-home spa alternative.


Porch swing – Can't you just see Mom relaxing in the evening with a glass of iced tea and her favorite book, lazily swinging away on the front porch? Porch swings, or any kind of comfortable seating, is a great way to add style and function to Mom's home.


Bedroom makeover – If Mom is looking for an everyday escape, make over the bedroom to transform it into that oasis. New linens – don't forget the extra-soft sheets – as well as an

updated headboard

or a relaxing

sitting area

/reading nook could be just what Dr. Mom ordered.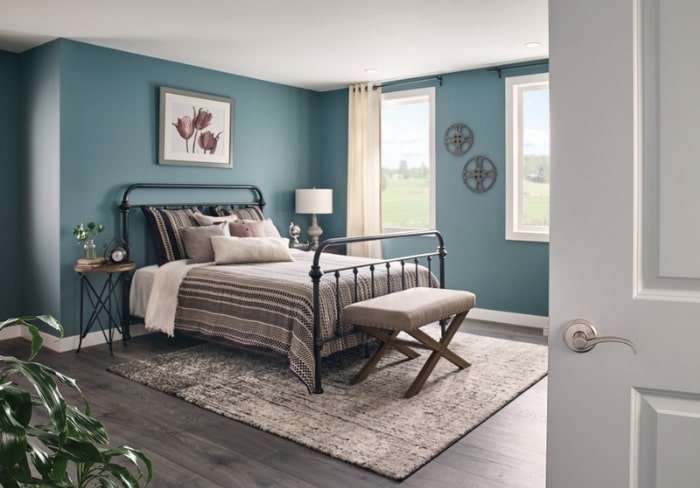 A Day Off
Porch renovation – Give Mom that day off by tackling a larger renovation project she's been asking for. Give the front porch a deep clean, paint the front door, replace the

handleset

with something that's both secure and stylish, and definitely fix the wobbly handrail.


Cabinet pulls in the kitchen – We're pretty sure Mom doesn't want to live in a construction zone – it's one of the main reasons people don't take on kitchen renovations. But you can still make some minor updates that will have a big impact without big dust clouds. Replace the cabinet and update your door hardware. With Schlage's variety of

styles

and

finishes

, you can easily create a cohesive look between your door knobs or levers, new pulls and appliances. The best part is that you can do all this and still have a working kitchen to make her breakfast in bed.
Homemade Art
Personalize a frame – Instead of drawing another picture (which we're sure she'd still love), how about decorating a picture frame or

mirror

? It still has your personal touch and you can get as fancy or as modest as your artistic skills – and Mom's style – allow.


Vignette – If you can't decide on one piece of art to create, assemble a collection of meaningful items. These vignettes are increasingly popular with the resurgence of

maximalism and Art Deco style

. All you need is to bring together a handful of her favorite things – maybe you go thrift shopping to find pretty glasses you know she'll love – and arrange them as a statement piece.


Create a smart scene – "Homemade" doesn't have a monopoly on art and food. If Mom has a smart home, try creating a scene that makes her life easier. With a smart hub and the right compatible devices, you can create a scene so that all she needs to do is say, "Alexa, it's time for bed" or tap one button on her smartphone. Her smart devices will then complete whatever scene you set up – turn down the lights, turn on relaxing music, adjust the thermostat and lock the front door.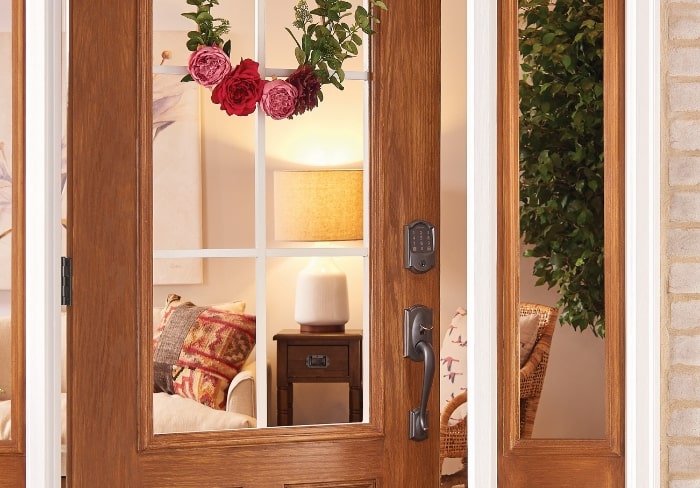 Digital Photo Frame
Smart lock – If Mom likes digital photo frames, she might appreciate other user-friendly technology in the home. Each of Schlage's smart locks – the Schlage Encode™ Smart WiFi Deadbolt, Schlage Sense™ Smart Deadbolt and Schlage Connect™ Smart Deadbolt – adds everyday convenience and peace of mind she's sure to love. Access codes means she never has to carry keys if she goes out for a run, a log of lock use lets her know when the kids got home from school and remote access means she can control her lock from anywhere with her smartphone. Find more reasons why a smart lock may be the

perfect Mother's Day gift here

.


Amazon Prime subscription – We're kind of biased, but we think one of the big reasons Mom might love a Prime subscription is its link to the

Schlage Encode deadbolt

. Prime members in select areas can pair their lock with Key by Amazon and opt-in to in-home delivery. That means all those things Mom's getting free shipping on can be placed right inside the front door and no one has to worry about porch pirates or rain-soaked boxes anymore.



Alexa-enabled smart plug

– This is a great idea if Mom is looking for more ways to make her home smart without investing in sometimes-pricey hubs. She can control lights and more either with voice command or the Alexa app. This is one way to give Mom the convenience she craves.