Step-by-step guide to keeping your 2019 DIY resolutions.
By emily.bailey
Thursday, January 3, 2019
Let Schlage help you be successful with that New Year's resolution. The trick: Break your goal down into smaller steps.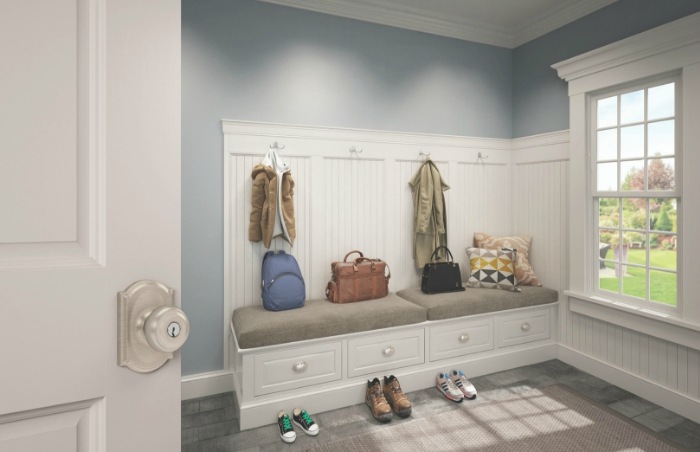 Let Schlage help you be successful with that New Year's resolution. The trick: Break your goal down into smaller steps. If you resolved to finally tackle that DIY project this year, here are some simple steps to get you to the finish line.
Your Big Goal: Update the bedroom/bathroom/living room/kitchen …
Whether you've moved into a new house or are looking to refresh the home you've lived in for years, this is a chance to create your perfect oasis. This might be your master bedroom, or it could be the kids' room, a bathroom or even a garage.
Step 1: Find your inspiration
Once you've decided which room gets your personal brand of TLC, find examples of the style you want to create. Pinterest is the obvious choice for this. Chances are that someone has already found what you're looking for and can point you in the right direction. For door hardware, you can check out our Style Selector to help determine if your look is classic, contemporary or somewhere in between. With a variety of styles and finishes, Schlage door hardware has something to elevate any room.
You can even find inspiration in technology. If smart home hubs and accessories get you excited, consider all the options for making your house intelligent and saving yourself some energy. What's your inspiration? A refrigerator that can tell you when you're out of milk? A vacuum you can run even when you're not home? A video system that shows you who's at the door? A lock that lets you control access from anywhere?
Think outside the box by considering unusual materials or uses for everyday products. For example, don't be afraid to put your exterior locks in unusual places. A smart deadbolt works great on a garage entryway, home office or wine cellar. Just remember that, although Schlage smart locks are designed to withstand weather conditions typically experienced by residential homes, they should not be used on gates or other doors where the portion of the lock that would normally be inside the home may be exposed to the elements.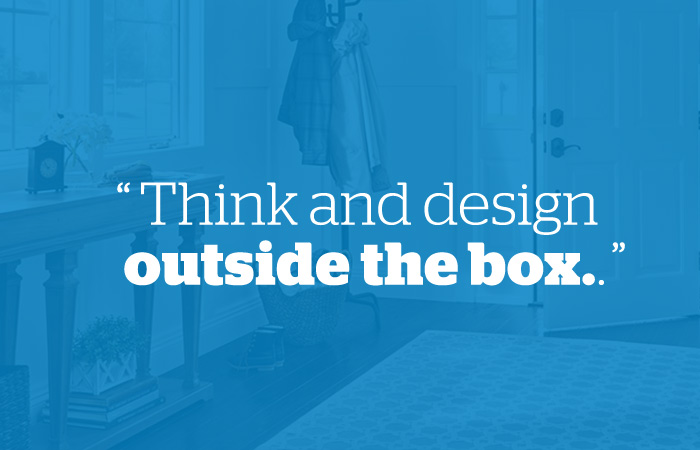 Step 2: Start small
It's time to pick mini projects you can realistically complete to give you the overall look you want.
You now probably have more projects than you can reasonably accomplish. Don't let that keep you from getting started. Take your priorities, budget, free time and skill set into consideration, and figure out what mini projects work within your restrictions. You might break them into categories – paint, lighting, flooring, furniture, locks and door hardware, décor. There are endless variations on how much time effort and money these will cost.
Remember that some seemingly small projects can actually make a huge impact. If you can't replace an entire door, consider updating the knobs or levers. If it's an exterior door, a smart lock like the Schlage Sense™ Smart Deadbolt or Schlage Connect™ Smart Deadbolt can make a major difference. Aside from stylish details, Schlage smart locks offer you keyless convenience. Pair your deadbolt with your smartphone to control access from anywhere, view a log of who has entered and exited your home, and program multiple access codes for trusted family and friends, service providers or yourself so there's no fumbling for keys or running home to let the housekeeper in. You can even integrate your lock with a smart home hub like Amazon Echo Plus or Samsung SmartThings and create routines to make your day smooth and simple.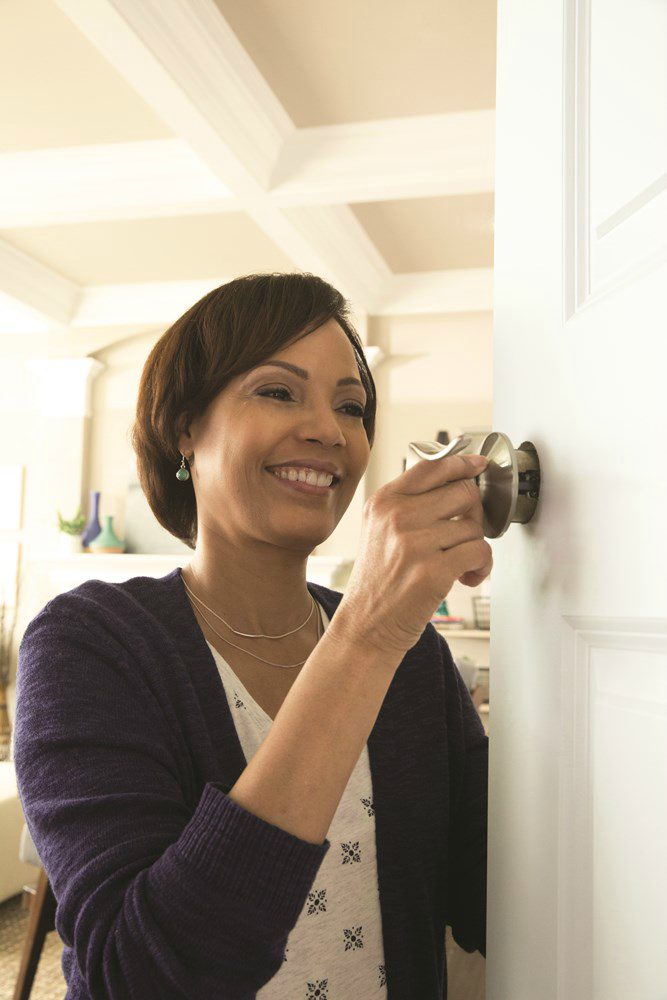 Step 3: Research
Unless you're a seasoned DIY pro, you're going to need some help. Do a little research up front to make sure you know what you're doing. You'll save yourself the pain of realizing halfway through that you're in over your head and stalling out on the project, not to mention wasting time and money, in the process.
In addition to YouTube, many companies have instructional videos to help you install or use their products. Visit Schlage's How-To Center for tips on installing all our door hardware and deadbolts. Our smart locks also have step-by-step instructions available online.
Step 4: Start checking DIY projects off the list
Start tackling that list! There's no secret to this one. At some point, you just have to get to work. If your research in Step 3 didn't pan out like you'd hoped, don't be afraid to consult a professional. We promise not to tell.
Step 5: Celebrate
Especially when you have a long to-do list, it can be easy to transition non-stop from one mini project to the next. Take some time to celebrate what you've accomplished. If you learned a new skill along the way, celebrate that too.
Share your successful projects with us on Instagram or Facebook.