Bellissimo. Schlage introduces 2019 design trends, fresh from Milan.
By emily.bailey
Wednesday, January 2, 2019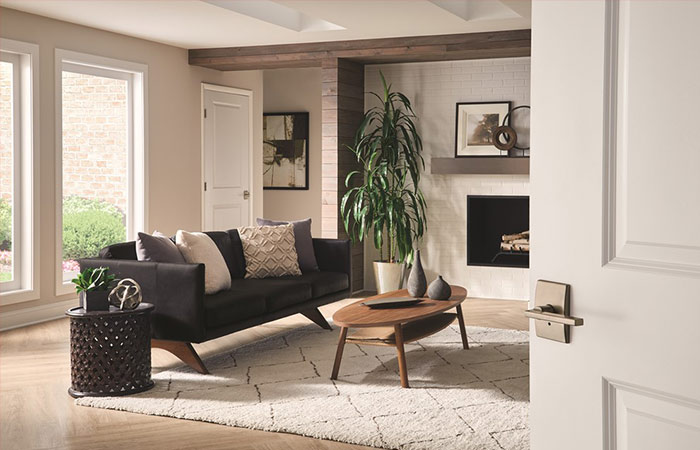 The Milan Furniture Fair – the famed Salone del Mobile, Milano – is the world's largest display of home furnishings and fashion. Once a year, it becomes the epicenter for the latest in-home design trends. This year's fête was no exception, with Bohemian Modern style, bold geometric patterns, natural materials and color of the year, Nightwatch green, taking center stage as 2019 trends to watch.

Staying on trend is important to Schlage, whose door hardware is specifically designed to complement a wide range of premium styles from traditional and transitional to contemporary and beyond. Trims. Finishes. A host of lever and knob designs. It's all been carefully created and curated to meet a world of design opportunities.

According to Ted Roberts, design chief for Schlage and parent company Allegion, style and innovation are the things that have attracted more than 40-million satisfied customers to the Schlage brand for nearly a century. "It's all about making a lasting impression," says Ted. "And in our business, you do that with timeless style and quality products that also stand the test of time."

What's the latest out of Milan for 2019? Diamo un'occhiata! Let's take a look!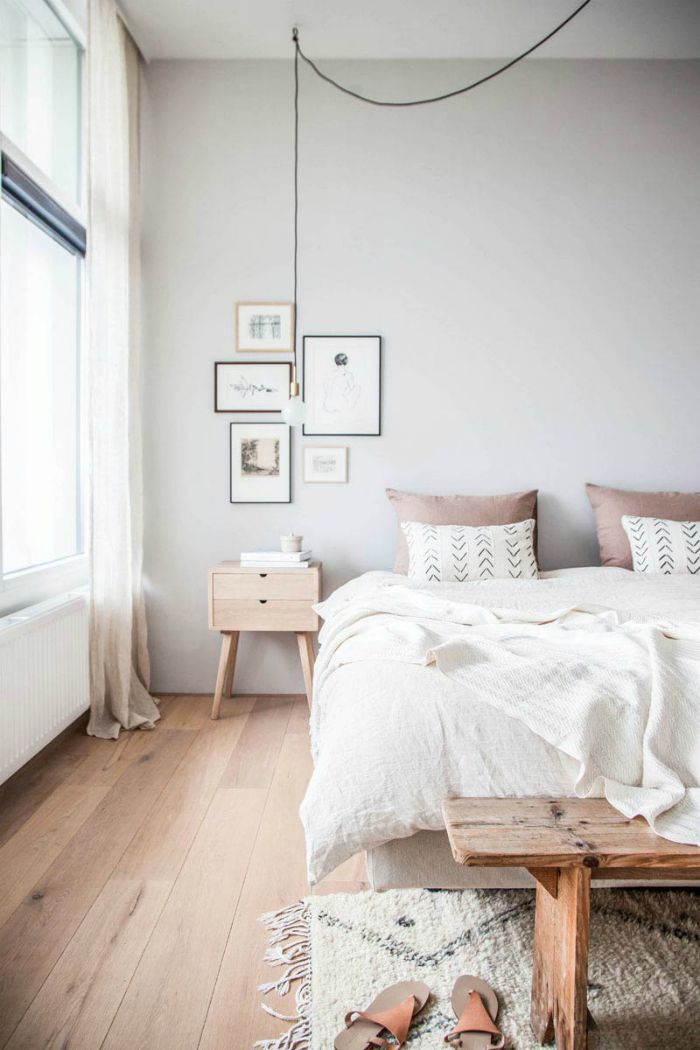 Styles
Scandinavian design has been referred to as "streamlined essentialism." Simplicity. Function. Clean lines and fabrication. It's all part of what's being called "the new Nordic." New color palettes, fresh and bold details and adding color to the whitewashed minimalism of this familiar design trend is a big part of where Scandinavian designs are going in 2019.
No surprise, too, that Bohemian Modern is making a comeback as well, but with more modern materials and colors. Layered pillows and throws add pops of color to natural hues and materials while tapestries and macramé bring a decidedly 70's vibe to complement an overall bohemian style that is also quintessential 70's. "As long as they don't bring back shag carpeting, I'll be happy," says Schlage's Ted Roberts.
Colors
For 2019, bold colors like indigo, purple, orange, teal and vibrant reds are being relegated to accent pieces, artwork and accessories. Natural tones, dark earthy greens, pink coral, grays, oatmeal and terra cotta are dominating and showing well in Milan as well as Paris, London and New York. Subtlety and nature are the focus, with brighter colors woven together – often in mismatched, geometric patterns – to add exciting contrast. The emphasis on layering, layering and more layering can make the effect of such color combinations quite striking, especially in combination with black, which is of course still going strong as an accent because it goes with everything.
Materials and finishes
Matte black is still as popular as ever, and rightfully so. As Ted Roberts is fond of saying, "black is the new black." Because it goes with so many colors, Schlage incorporates it throughout their designs, whether as the dominant finish or as a tasteful accent that works with other finishes like brass or nickel.
Non-reflective satin finishes are also going to continue to be big in 2019. They work well in combination with the mid-century designs and warmer lusters and textures expected for 2019.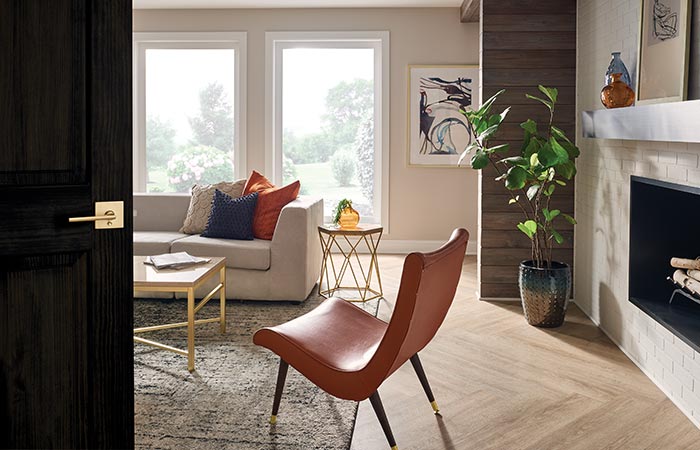 Also, because they're not reflective, satin finishes are the ideal complement to the more natural color and materials that are coming to the forefront. Bamboo. Cork. Stone. Exotic woods. Traditional, naturally finished wood. Even hemp. These are all materials you'll be seeing a lot of in furniture, room accents and accessories. Even in homes that aren't particularly plant-friendly, a popular trend involves using tree branches to incorporate a natural touch where plants won't necessarily work.
Shapes
Hard edges and corners are giving way to rounded shapes and edges, circles and softer silhouettes. A soft symmetry and a natural flow are evident throughout, from the styling of a sofa to the design of a door lever. Unconventional is the word of the day, and it is consistent with the sensibilities of the 70's, the bohemian modern aesthetic and a literal push to think and design outside the box.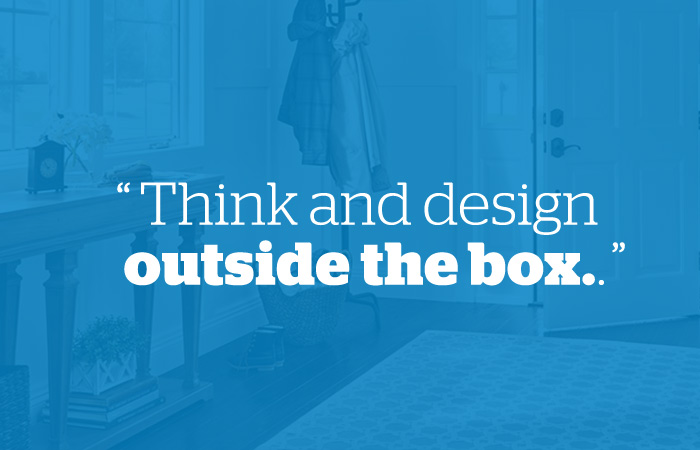 The
showstoppers
in Milan all reflected this emphasis on softness, curves and comfort. And the best of those managed to reign in the freedom of naturally flowing lines with the geometric discipline of stripes, regularly repeating patterns and the occasional straight line thrown in for good measure.
Technology
The concept of "evolution" is one that is particularly applicable to design trends for 2019. Observes Ted Roberts: "Every time a style is revived, it mixes with the styles of today, today's materials and today's technologies, bringing a timeless nostalgia to the best of what's new and what's next." Illustrating Ted's point, even the most advanced hands-free home assistants, for instance, are incorporating wood and fabric into their newest designs. This is a trend that is expected to continue as more people incorporate technology – especially smart home technology – into their homes as well as both interior and exterior designs.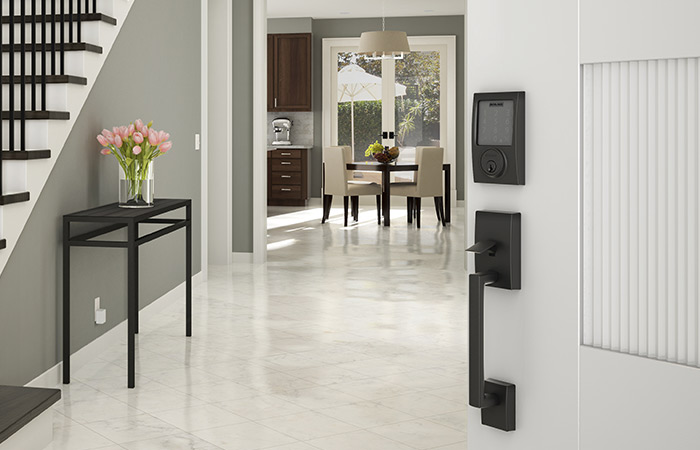 Schlage applies innovative design to its door hardware, with the front door being the ultimate first impression and then a cohesive design ethic carrying that impression throughout the home. For instance, this focus has inspired more minimalist product designs with on-trend black accents in Schlage's newest lineup of
smart locks
. "Bringing style and a clear design vision to a technology product is an exciting challenge," says Ted Roberts. "The art of it has to align with the technology of it on the cutting edge of innovation. Without artistic vision, technology doesn't know where to go."
Schlage: Open possibilities
Whether you're planning to redecorate your entire home in 2019 or just a single room, you owe it to yourself to explore the range of possibilities open to you with Schlage door hardware. Discover a wide selection of knobs, levers, finishes and trims to suit any decor. You can also easily upgrade your hinges to a matching finish to really put an exclamation point on your design project. Explore the possibilities at Schlage.com and purchase from your favorite retailer or online at amazon.com, build.com, lowes.com or thehomedepot.com. And enjoy the safety, simplicity and style of Schlage.
Grazi!