Easy-to-install Schlage smart locks pair simplicity and security.
By emily.bailey
Thursday, December 13, 2018
If you're considering a smart lock for yourself or a loved one this holiday season, let the simplicity of Schlage be your guide.
Whether you're a pro at lock installation or new to DIY, have a fully equipped home automation system or are just getting into smart home technology, installing a smart lock is simple and takes just minutes. We're here to put you at ease about adding this new level of security to your home.
You'll find easy installation no matter which electronic or smart lock you choose - Schlage Keypad Deadbolt, Schlage Touch™ Keyless Touchscreen Deadbolt, Schlage Sense™ Smart Deadbolt or Schlage Connect™ Smart Deadbolt. If you're not sure which lock is right for you, try our Get Help Deciding tool.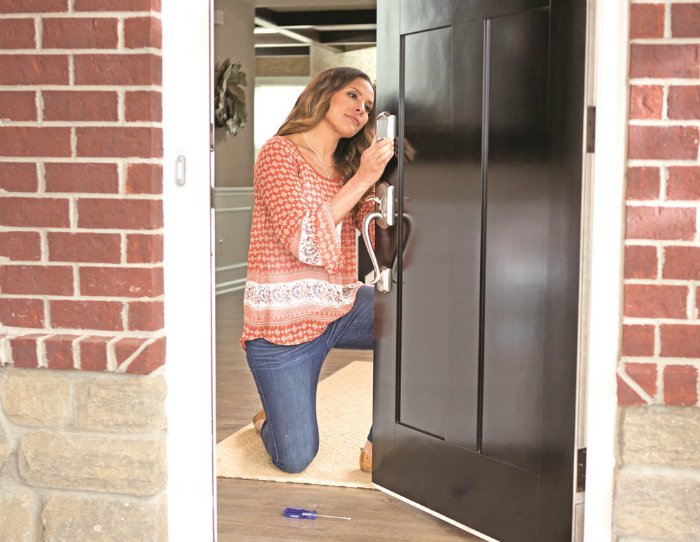 Do I need to do wiring? Won't I need an electrician?
No. Schlage electronic locks are battery operated. You'll simply route the lock's existing wiring through the bore hole in your door to connect the exterior keypad or touchscreen with the interior thumbturn , install the batteries and you're connected.
Will I need a lot of tools?
All you need for installation is a Phillips head screwdriver and a measuring tape or ruler to prepare your door before installation. Find more pre-installation tips at Schlage.com.
How much assembly is actually required?
The number of components you'll need to install is minimal. Included in the packaging is:


Backup key (except for the Schlage Touch Keyless Touchscreen Deadbolt which features a

keyless cylinder

)
All necessary screws
Bolt
Strike
Reinforcement plate
Interior housing
Batteries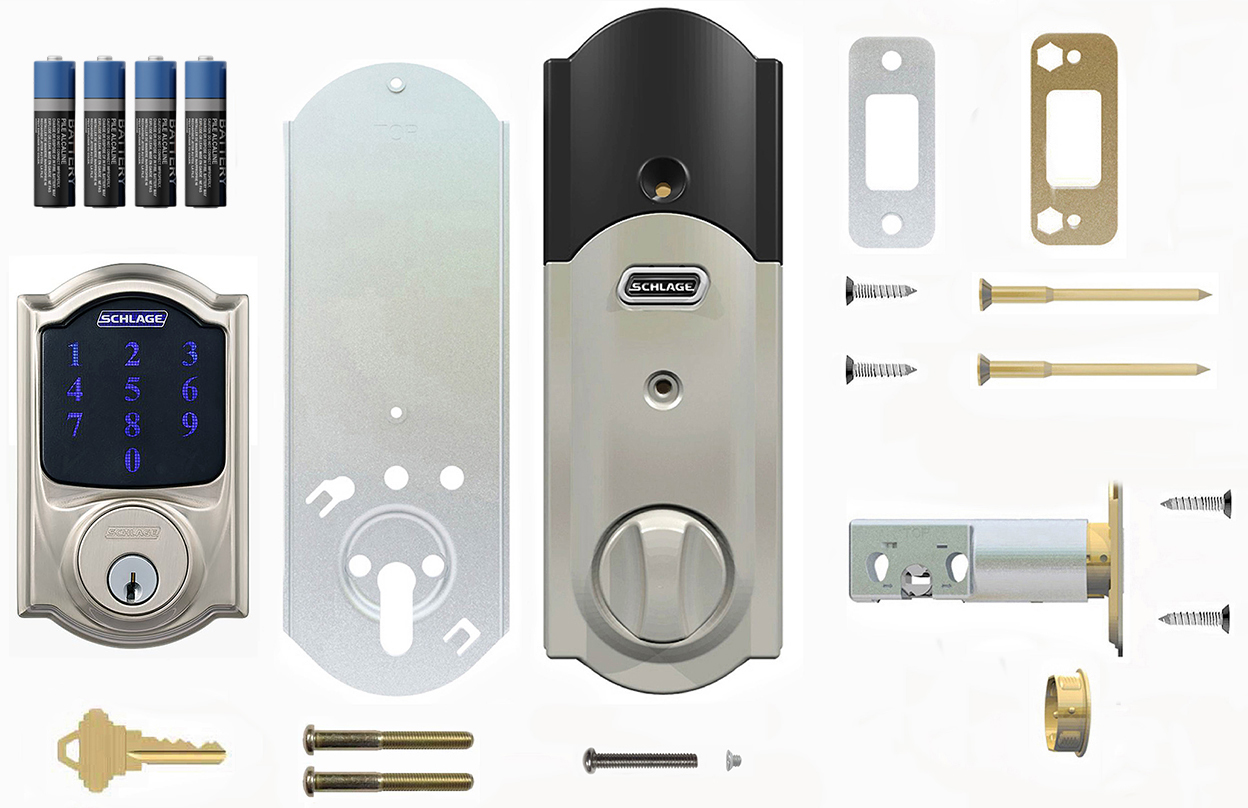 And of course, you'll also get Installation Instructions or Quick Start Guide to take you through the installation steps. These guides are also available in Spanish.
What if I do get lost during installation?
Our How-To Center offers installation videos for each of our electronic and smart locks. There are also step-by-step, interactive instructions online for the Schlage Connect™ Smart Deadbolt and the Schlage Sense™ Smart Deadbolt. The Schlage Sense app has interactive instructions as well.
Our FAQ pages also share tons of tips for getting your lock in perfect working order.
How will I know if I installed my lock correctly?
The installation instructions will walk you through testing your electronic smart lock. Additionally, our how-to videos and FAQs offer suggestions for correcting common missteps, giving you confidence that you and your home will be protected.
If you're considering a smart lock for yourself or a loved one this holiday season, let the simplicity of Schlage be your guide.