Home automation 101 - 5 things you need to know
By emily.bailey
Schlage's smart home experts simplify smart home technology and outline 5 home automation tips that help make the process more convenient and easier to understand.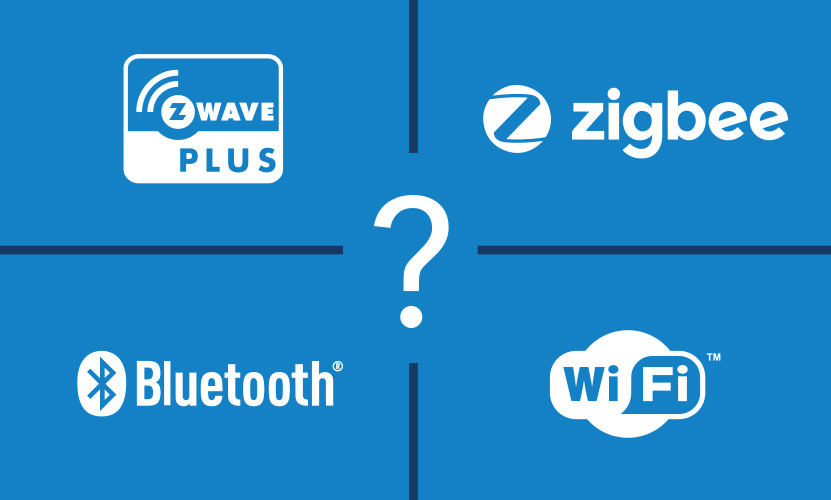 Home security is the key driver behind the revolution in home automation technology. According to a study from Houzz, safety and security rank ahead of home entertainment, climate control and automated lighting as the main reason people are considering smart home upgrades.
Schlage has led innovations in smart home security for nearly a century. In fact, one of Walter Schlage's first patents demonstrated how to lock a door and simultaneously turn on the lights. While this is easy to achieve today, it was revolutionary in 1909. Since then, Schlage has established itself as a leading brand in home automation with a complete line of smart locks designed to meet the needs of any smart home. The Schlage Encode™ Smart WiFi Deadbolt, Schlage Sense™ Smart Deadbolt and Schlage Connect™ Smart Deadbolt provide secure access to your home.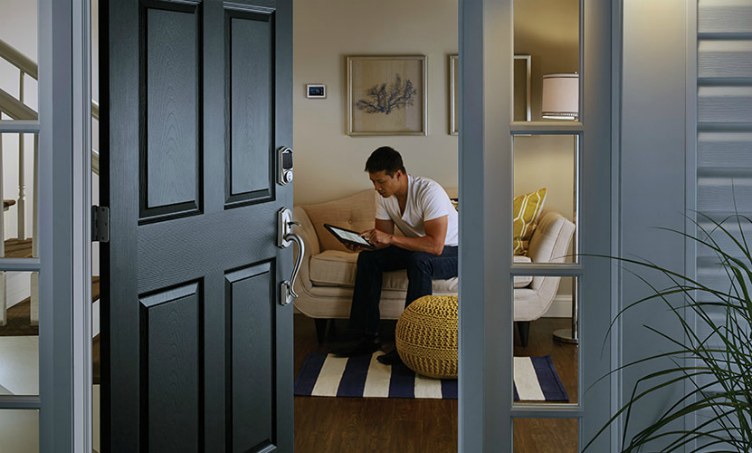 Home Automation Basics
To help homeowners select the right smart home system for their needs, Schlage Product Manager for Residential Electronics, Bruce Schaffer, and Devin Love, Director of Technology Alliances, offer five home automation tips to demystify the world of smart home technology.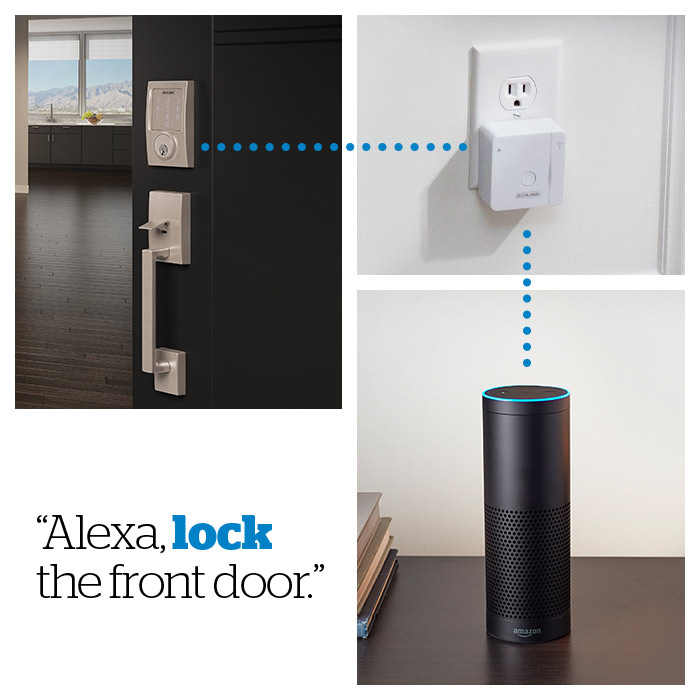 1. Understand the different platforms
The key differences between the various home automation platforms are based on how the devices communicate with each other. "There are so many competing technologies, it can be confusing for consumers who are just beginning to explore home automation," says Schaffer. "Our advice, before you look into any system, product, gadget or appliance: think about and define what specific tasks you're looking for your system to accomplish."
Once you know what you want your system to do, you can choose the technology that helps you meet those goals. Popular technologies like Zigbee and Z-Wave create localized mesh networks in which each device serves as a transmitter to the next device in the chain. Says Love, "This allows us to have complete home coverage, even though individual smart devices may not be powerful enough to cover every nook and cranny by themselves." This mesh approach is ideal for homes with multiple levels or floorplans that might prevent a transmitter to be placed in a central location.
Other technologies, like Apple HomeKit™, combine WiFi and Bluetooth to communicate with different devices.
For homeowners looking for a simpler option, some products connect directly to WiFi or Bluetooth. This allows for a simple setup and control via an app, but limits your ability to connect multiple devices together.
2. Know what works with what
Once you've determined which technology works best for your needs, it's time to understand which products are compatible with that technology (and with each other). According to Love, "Ask yourself the question: 'What works with what?' That's the key to understanding the right system for your home."
Compatibility information can be found on product websites and packaging. The leading systems utilize Zigbee, Z-Wave, WiFi and Bluetooth technologies to connect users to devices. Which one is best? That depends on your needs. Here are some things to consider:
WiFi and Bluetooth systems:
A variety of options are available for WiFi and Bluetooth systems. Apple HomeKit users can choose to use an Apple TV® or HomePod as a hub for their system*.
The Schlage Sense Smart Deadbolt is compatible with HomeKit and can also work directly with the Schlage Home app via Bluetooth.
If all of this feels a bit overwhelming and you just want a secure smart lock that you can control from anywhere without a hub, check out the Schlage Encode Smart WiFi Deadbolt. It connects securely to your home's WiFi without the need for additional accessories or adapters.
To find the perfect smart lock for your home, check out our Get Help Deciding Tool.
3. Consider what devices you already have
Avoid the expense of replacing your existing smart devices whenever possible. If you've already invested in cameras that connect via Z-Wave, then it doesn't make sense to purchase a thermostat that only works with Zigbee systems.
According to Love, "All manufacturers, including Schlage with our smart locks, provide customers with product choices that allow them to easily integrate with their existing home networks. Homeowners don't have to build out multiple networks. They simply need to familiarize themselves with the network they already have and choose compatible products accordingly."
4. The importance of system security
Many people are concerned about how a home automation system can make their home vulnerable to hacking. Schlage knows overall security is important to homeowners with one-third of participants from our own research citing secure encryption as the most important aspect of their home system. To that point, Schaffer wants to help you better understand what system security really means.
"A lot has been written and reported on with regard to system security, hacking and system vulnerabilities," he says. "That you are on a secure, WPA2-protected WiFi network is the first and most important step in locking down your entire system. Manage your network, manage your passwords, limit access and you'll be well on your way to having a local home network that's as secure as possible."
Schaffer also points out that there is a lot of consolidation among tech companies. Even though Z-Wave, for instance, has been around longer and is the foundation of many home security systems, the company responsible for Zigbee and Bluetooth™ is not only catching up, but has acquired Z-Wave's parent company for the purposes of melding all the top connected protocols into one effective and secure system.
"In other words," says Schaffer, "you can't go wrong as long as you remember tip number one and know 'what works with what.' The rest will take care of itself if you trust quality products backed by established, experienced manufacturers."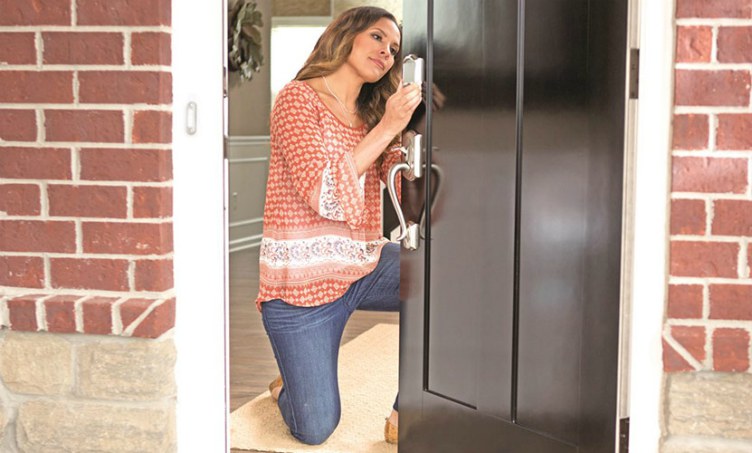 5. Futureproofing
Smart home technology evolves very quickly. So, it's important to choose a smart lock that is designed to evolve and adapt. Says Love, "All Schlage smart locks are designed to work now regardless of the system you have. Just as important, they'll work later, no matter how your system grows. That's also true of how you interact with it. Futureproofing is part of our responsibility as innovators."
It's okay to say you don't really have a preference in regards to certain technologies or system protocols as long as it works, but it falls on responsible brands like Schlage to make sure it does work so that homeowners can build out their smart homes with confidence.
"A smarter way in," says Schaffer. "That's our contribution to the home automation space."
"Smarter homes start with Schlage," concludes Love.
Today's smart home starts at the front door. That's where Schlage comes in, providing a wide selection of smart locks that open a world of possibilities for homeowners looking to make the most of today's rapidly growing home automation technologies. It's why home owners seeking a smarter way in choose the safety, simplicity and style of Schlage.
*See apple.com/ios/home for up-to-date HomeKit information.