Home automation 101 - 5 things you need to know
By emily.bailey
Saturday, September 29, 2018
Schlage's smart home experts simplify smart home technology and outline 5 home automation tips that help make the process more convenient and easier to understand.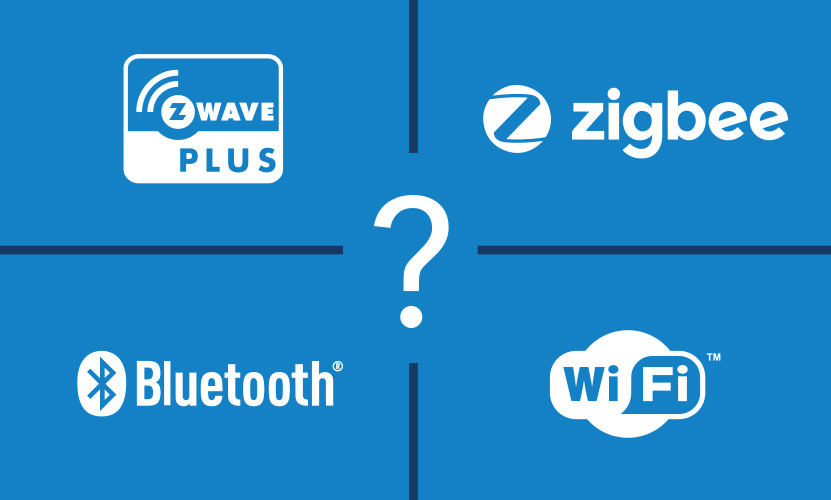 Home security is a key driver behind home automation and the adoption of smart home technology – says CEPro, based upon trends they identified going into the 2018 Consumer Electronics Show. According to a Houzz expose on smart home security, safety and security rank ahead of home entertainment, climate control and automated lighting as the main reason people are looking into smart home upgrades in the first place.
To help homeowners select the smart home systems and products that best meet their needs, Schlage Product Manager for Residential Electronics, Bruce Schaffer, and Devin Love, Director of Technology Alliances, weigh in with 5 home automation tips that help make the process simpler and more convenient as well as easier to understand. No surprise, their insights reflect Schlage's own market research which shows that 43% of survey respondents ranked security as the most important factor among consumers thinking about smart home products.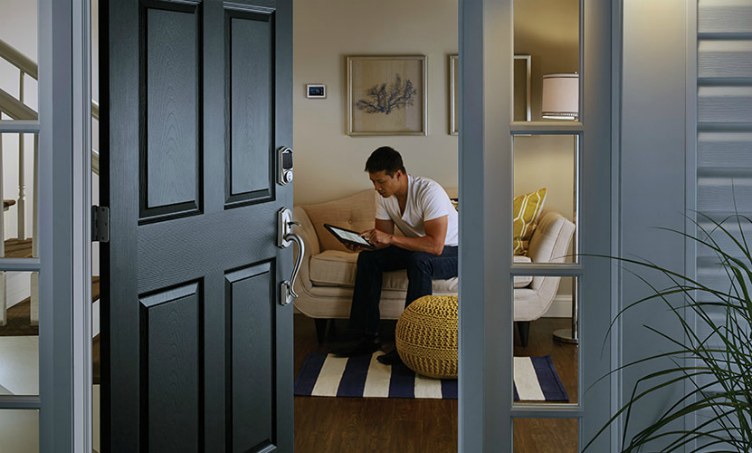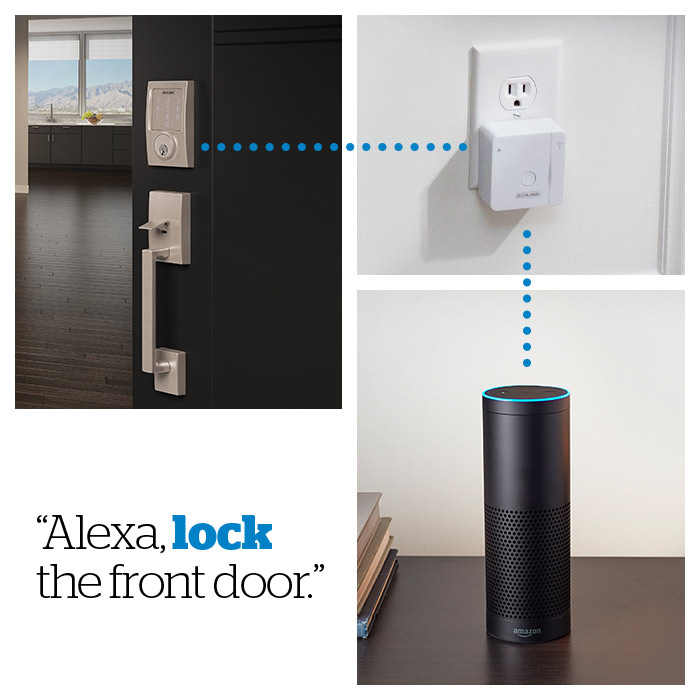 1. Know what works with what
"There are so many competing technologies, it can be confusing for consumers who are just beginning to explore home automation," says Bruce Schaffer. "Our advice, before you look into any system, product, gadget or appliance: think about and define what specific tasks you're looking for your system to accomplish."
"For example," adds Devin Love, "so you want to centrally control or automate a thermostat? Your home's lighting? Do you want a Schlage Sense™ Smart Deadbolt that you can access from anywhere using your smartphone? Simply look at the protocols available and ask yourself the question: 'what works with what?' That's really all you need to know when choosing your system for your home."
Compatibility information is readily available on product websites as well as on all product packaging. Zigbee or Z-Wave compatibility – and compatibility with hands-free speakers and home assistants like Amazon Alexa or Google Home –will be clearly indicated. As long as you choose products that work with each other, you should have very little difficulty building a system that works for you.
Zigbee-certified systems:
Samsung SmartThings - integrate select Schlage smart locks with hundreds of SmartThings compatible devices.


Amazon Alexa - say the word and control select Schlage smart locks with the convenience of voice activation.


Amazon Echo Plus - the Zigbee hub is built in for easy set up and control of select Schlage smart locks and other devices.


Amazon Key – get remote access, smart lock control and web-cam monitoring with the Amazon key and an optional Cloud Cam.
Z-wave compatible systems:
Amazon Alexa - say the word and control select Schlage smart locks with the convenience of voice activation.


Samsung SmartThings - integrate select Schlage smart locks with hundreds of SmartThings compatible devices.


Ring Alarm - Easily pair your z-wave lock with the Ring Alarm Base Station and control it using the Ring App.


Wink - one interface connects to and controls a world of smart-home devices, including Schlage smart locks.
2. Some platform basics
Both the Zigbee and Z-Wave protocols that power today's smart homes are low-power, localized mesh networks. That means the devices running on these networks consume or output very little power. Instead, they rely on other network devices in turn to serve as "transmitters" to the next devices in the chain (thus the term "mesh."). Says Love, "this allows us to have complete home coverage, even though individual smart devices may not be powerful enough to cover every nook and cranny by themselves."
Your home Wi-Fi completes the connection between your smart devices and the internet, your smartphone or a hands-free speaker/home assistant.
3. Know what you already have
You don't have to be a systems engineer to familiarize yourself with your current Wi-Fi system, its reach within your home or connecting it to your smartphone or hands-free home assistant. It's likely you already have everything you need to get started on a home automation system that's easy to install, secure and affordable.
According to Devin Love, "all manufacturers, including Schlage with our smart locks, provide customers with product choices that allow them to easily integrate with their existing home networks. Homeowners don't have to build out multiple networks, simply familiarize themselves with the network they already have and choose compatible products accordingly."
4. Understand system security
It's clearly no coincidence that smart home security systems are among the first that homeowners consider. In fact, nearly a quarter of respondents to Schlage's smart home research said they have one. Overall security is important to homeowners as well with one-third citing secure encryption as the most important aspect of their home system. To that point, Bruce Schaffer wants to help you better understand what system security really means.
"A lot has been written and reported on with regard to system security, hacking and system vulnerabilities," says Schaffer. "That you are on a secure, WPA2-protected Wi-Fi network is the first and most important step in locking down your entire system. Manage your network, manage your passwords, limit access and you'll be well on your way to having a local home network that's as secure as possible."
When building out your system, know that while some protocols are a little more secure than others, anyone even attempting to hack into your system still needs to be within 40 or 50 feet of your house. So automate your home with confidence and with whatever products are most compatible with your chosen system.
Schaffer also points out that there is a lot of consolidation among tech companies. Even though Z-Wave, for instance, has been around longer and is the foundation of many home security systems, the company responsible for Zigbee and Bluetooth™ is not only catching up, but has acquired Z-Wave's parent company for the purposes of melding all the top connected protocols into one effective and secure system.
"In other words," says Schaffer, "you can't go wrong as long as you remember tip number one and know 'what works with what.' The rest will take care of itself if you trust quality products backed by established, experienced manufacturers."
That's the reason Schlage is on the road with companies like Intel, Sonos and Amazon Wireless Services in the Amazon Smart Life Roadshow.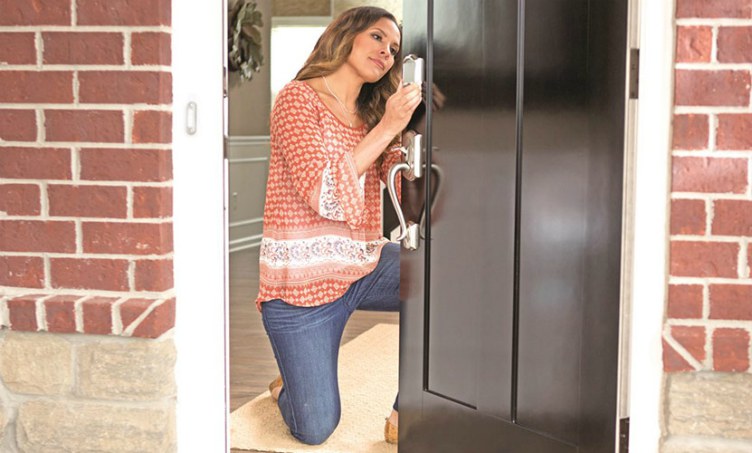 5. Futureproofing
Planning for system growth from the beginning will pay dividends for years to come. Anticipating the continued growth of voice-activated technologies will be central to that planning. Says Devin Love, "All Schlage smart locks are designed to work now regardless of the system you have. Just as important, they'll work later, no matter how your system grows. That's also true of how you interact with it. Futureproofing is part of our responsibility as innovators."
It's okay for consumers to say they don't really have a preference in regards to certain technologies or system protocols as long as it works, but it falls on responsible brands like Schlage to make sure it does work so that homeowners can build out their smart homes with confidence.
"A smarter way in," says Bruce Schaffer. "That's our contribution to the home automation space."
"Making the smart home smarter. That's the key," concludes Devin Love.
Today's smart home starts at the front door. That's where Schlage comes in, providing a wide selection of smart locks that open a world of possibilities for homeowners looking to make the most of today's rapidly growing home automation technologies. A smarter way in. That's what today's smart home enjoys with the safety, simplicity and style of Schlage.