How to create a mood board for your next remodeling project
By emily.bailey
Creating a well-designed space requires an intentional, and focused plan to achieve the look you want in a space. Here are our tips to help you get started.
Creating a well-designed space requires an intentional, and focused plan to achieve the look you want. A great way to stay focused and narrow your choices is by using a mood board. Check out our tips for building one of your own and the tools to help you get started.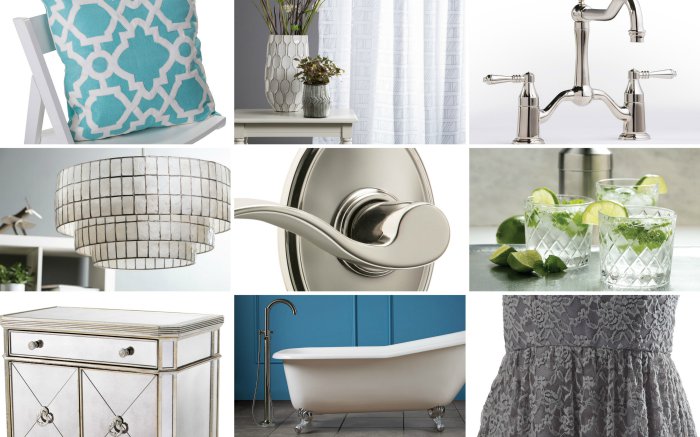 What is a mood board?
Mood boards are a collection of ideas that help you organize and plan for the design of a space. When the blank canvas of a room becomes overwhelming, mood boards help you to stay focused by narrowing your options to colors and styles that fit your aesthetic best. Whether you're working with a designer or want to do-it-yourself, this step can help keep your project on track and ensure that your personal style is reflected.
Must-have elements
Mood boards are perfect for making sure you're considering the big picture of your space. You'll want to make sure you have a good variety of color and texture to set the right aesthetic. Creating a cohesive look goes beyond the paint color or large furniture pieces so be sure to include the smallest of details like hardware and accessories. It's often the finishing touch that ties an entire space together.
Still not sure where to begin? Start with something you are certain will be used in the space. Do you already have a large furniture piece - like a couch or bedroom suit? Maybe you have a family heirloom that you want to be sure to showcase. Use that as your start and begin adding other elements that catch your eye - paint colors, throw pillows, lighting, etc.
Create your own
You may be thinking - "I'm not a creative. There's no way I could create a mood board." - but with so many tools available today, it's easier than ever to go beyond catalog cut-outs taped to the mirror in your room. Below are the tools we recommend checking out to get started. We wouldn't be surprised if you're already using a few.
Canva
Canva makes it easy to create a fully custom mood board that fits your style by eliminating the need for advanced design software. Simply choose the type of layout you'd like to use with your canvas and upload images of items that inspire. You can even browse through hundreds of free images or choose a premium image for $1 each. Here's a great tutorial to help you get started.

Pinterest
With over 100 billion Pins on Pinterest, there's no shortage of inspiration within the tool. If you aren't familiar with Pinterest, think of it as a catalog of ideas stored from across the web. It's a great place to collect ideas and scroll for something new. Try creating boards for each room in your house and saving ideas that appeal to you. Over time, you'll begin to notice a common theme or pattern for the basis of your mood board.
Instagram
Last year, Instagram launched a new feature that allowed users to bookmark posts they were inspired by. A few months later, they launched Instagram Collections making this feature much more useful by allowing users to organize ideas by folders. Similar to Pinterest, you could use Instagram Collections as the first-step to creating a mood board by saving the images that are inspiring to you to identify the style you'd most prefer.

Olioboard
Olioboard is a mood board tool specifically made for interior design. You can choose between 2D and 3D models and select actual products to get a visual of your room before you purchase furniture, textiles or accessories. It's a great tool for experimenting with the overall mood of your space and features a large community of designers so you can browse for inspiration before you get started.
Photograph
Sometimes, you simply cannot beat a good old fashioned photograph of various textiles, paint swatches and hardware you'd like to use in your space. This practice helps you take a step back and see what the details look like in the real world. Check out a few of our favorites from DreamGreen DIY.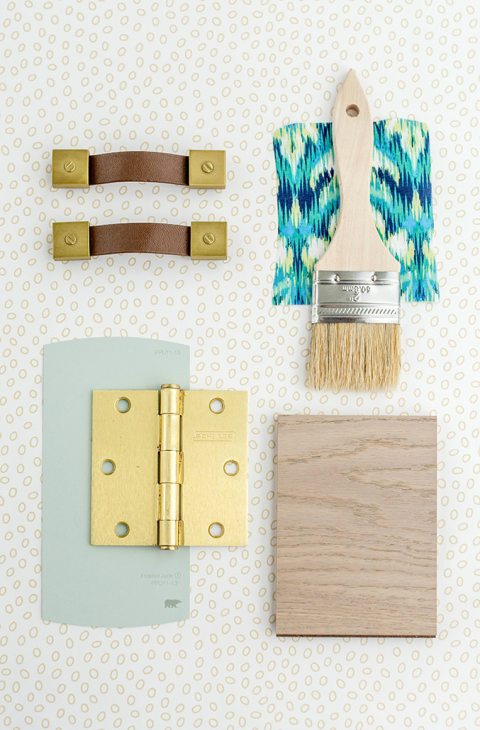 Now that you are equipped with the tools that make creating mood boards easy, we want to see your projects as they come to life! Share them with us on
Instagram
and tag @schlagelocks.