Smart lock pre-installation checklist
By emily.bailey
Monday, September 25, 2017
Make sure your smart lock installation goes as smoothly as possible by following these 5 steps first.
Smart locks are the perfect way to add a little more convenience and security to your home. With a smart lock from Schlage, you can choose to enter your home with a custom code you define, a mechanical key or your phone (depending on the lock you choose).
Installing a new smart lock is a project that any skill-level can take on with just a screwdriver and a few minutes out of your day. Before you get started, it's important to note these five things to ensure the installation goes as smoothly as possible.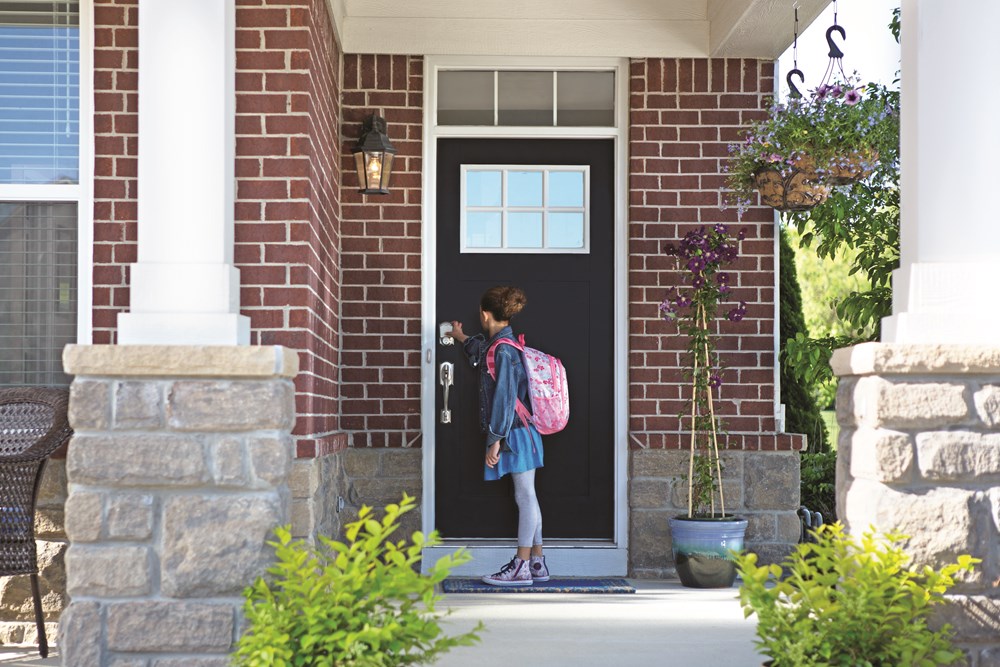 Download the app
If you are installing the Schlage SenseTM Smart Deadbolt, be sure to download the free, Schlage SenseTM app before you begin installing your lock. The app has great step-by-step instructions so you can quickly install the lock and pair your smartphone seamlessly. You can also access other valuable information and helpful resources that allow you to take advantage of all the lock's capabilities and future updates.
Before you download, make sure your smartphone is up-to-date with the latest software version. You can check this by accessing your phone's settings and looking under "General" or "About".
Make sure your door is properly aligned
Because the bolt on your smart lock is extended automatically, it's important that the door and jamb are properly aligned. You can check this by testing your current lock. You'll want to answer yes to each of these questions:


Can you lock your door without pushing, pulling or lifting the door?
Does your door alignment stay the same no matter how hot or cold the weather may get?
When the door is closed, is there space for the deadbolt to extend 1" into the frame when locked?
Check your door measurements
All of Schlage's smart locks are designed to fit any standard, pre-drilled door. To double-check that your door will be compatible, you can find a quick look at standard door dimensions for deadbolt installation here. If your door is thicker than the standard 1-3/4", you may need to purchase a thick door kit which will extend the lock's capabilities to 2-1/4". You can contact our customer support team at 888.805.9837 for assistance.
Wait to install the batteries
To make sure your lock is properly paired to any smart hubs or phones, it's best to wait to install the batteries when instructed to do so. This ensures that nothing interferes with the auto-handing process of the lock and properly initiates the setup sequence that is needed after the lock is installed. If you do make a mistake or miss a step, you can simply perform a factory reset to start over.
Choose a coordinating handleset
Don't forget to complete the look by pairing a coordinating handleset, knob or lever. You'll need to consider which function will work best with your lifestyle. Do you want to make sure you can easily come and go without a mechanical key? Choose a Hall & Closet (Passage) function so you're never accidentally locked out. Keep in mind that if you keep a keyed knob or lever, you'll still have to manage mutliple mechanical keys for household members and guests. For handlesets, we offer a lower half, front entry handle that easily suites with the style of your smart lock.
You can find complete video tutorials for installing each of our smart locks by visiting our
How-to-Center
.