Wednesday, August 14, 2019
We know that there are a lot of families that include both Android™ and Apple® users. In fact, more than a quarter of US households own at least one device on each platform.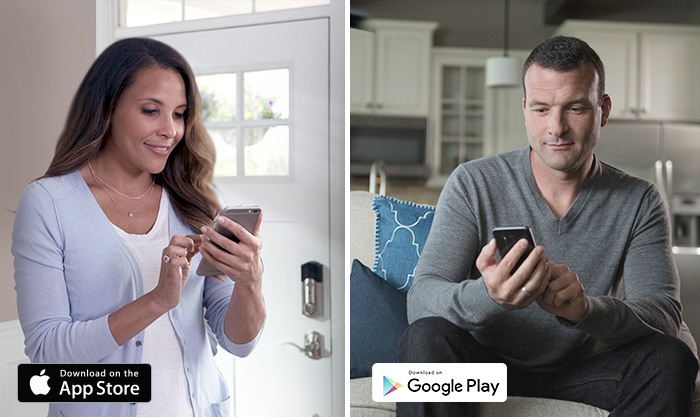 Coming to a decision that the whole family agrees on can be a difficult process. When your family can't even agree on what's for dinner, finding a phone that everyone likes is nearly impossible. We know that there are a lot of families that include both Android™ and Apple
®
users. In fact,
more than a quarter of U.S. households
own at least one device on each platform.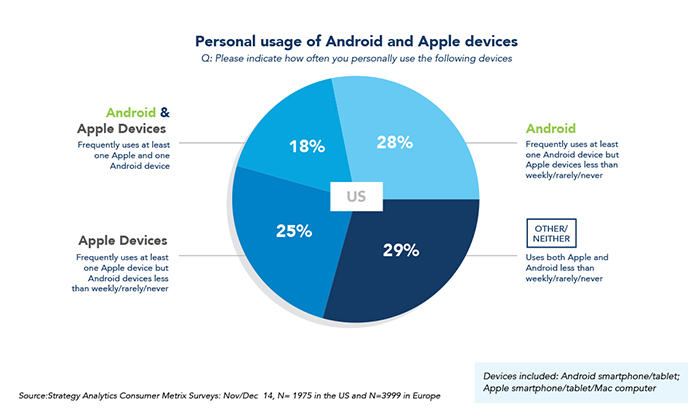 What happens when you want to get a smart lock?
Some smart locks only support one smartphone platform, so how do you choose? Does only half of the family get to have smartphone access? Who decides which family members get to use their phone and who can only use access codes?
With Schlage, you don't have to choose. All of our smart locks, including the Schlage Sense™ Smart Deadbolt, is compatible with both iOS and Android smartphones so everyone receives full access. The Schlage® Home app, which works with the Schlage Sense lock as well as the Schlage Encode™ Smart WiFi Deadbolt, is now available on the Apple App Store and the Google Play Store. That means your entire family can lock and unlock the door from their phones, no matter its platform.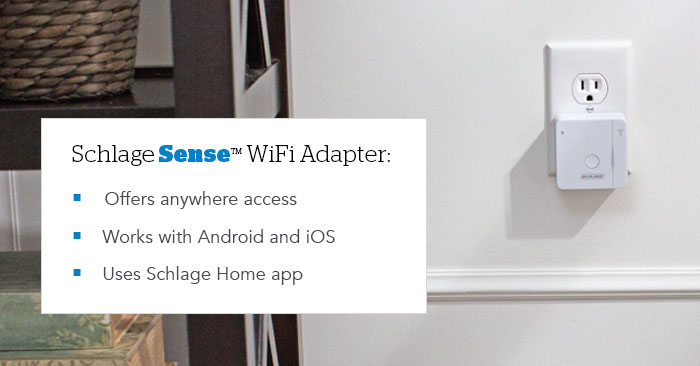 WiFi Adapter
The Schlage Sense Smart Deadbolt provides multiple ways to access your home. It comes with a physical key, stores up to 30 access codes and uses Bluetooth to communicate with your smartphone when you're within 40 feet of the lock. But what if you're away from home? With the Schlage Sense™ WiFi Adapter*, Android and iOS smartphones can control the smart lock and receive notifications of all smart lock activity. No matter where you are, you can be notified when anyone, from your children to the dog walker, accesses your home.
To start, you'll need the Schlage Home app to install the Schlage Sense Smart Deadbolt. Then simply plug the Schlage Sense WiFi Adapter into an outlet and use the app to pair the adapter to your smart lock and connect to your WiFi network.
Along with receiving notifications, the adapter allows you to lock and unlock your Schlage Sense Smart Deadbolt from anywhere. You can check to see if you remembered to lock your door or let someone in without having to send them an access code regardless of whether you're at home, in the office across town or hundreds of miles away on the beach.
Discover all the features available with the free Schlage Home app by downloading it now from the App Store or Google Play Store. To learn more about the Schlage Sense Smart Deadbolt, or to make sure it's the right Schlage smart lock for, try our Get Help Deciding Tool.
*The WiFi Adapter is not compatible with Apple HomeKit™.