The best door hardware for transitional style homes
By emily.bailey
From finish to knob and lever style, take a look at the perfect door hardware pairings you should consider for your transitional home.
Not too old, not too new. Not too ornate, not too restrained. The middle ground doesn't have to be boring — quite the opposite. By elevating nearly any look, these styles show that flexibility isn't just functional; it's beautiful.
Transitional style is adaptable yet ever-evolving, borrowing trends and fashions from design movements throughout history. This design style stems from a movement focused on blending design styles and eras, a concept that became popular in American homes around the mid-1940s and has carried through to present day.
Here are the perfect door hardware pairings you should consider for your transitional home.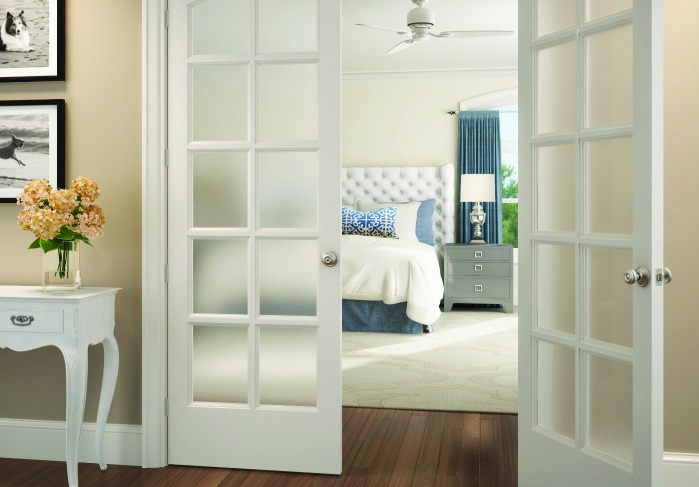 The subtle details in our trim options establish a profound foundation for your door hardware. Give your home a unique touch by choosing a trim that perfectly reflects your transitional style.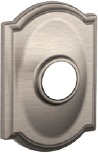 The
Camelot trim's
scalloped architectural details can make any room charming and approachable. This trim draws on colonial inspiration, but fits just as well into the transitional category because of its Victorian Era edge detailing.

The unassuming look of the
Greenwich trim
is modern and stylish and lends a chic touch of simplicity to any space. With a Californian flair, this trim was inspired by the look and feel of Mid-Century Modern homes.

The
Wakefield trim
is soft and simple, bringing a warm, welcoming style to any room. This style is inspired by classic Federal-style homes made popular in towns like Arlington, Virginia.
Take your transitional style up a notch by choosing the perfect knob or lever to accentuate your favorite trim above. These classic looks below never go out of style.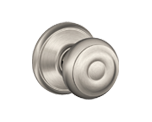 The unassuming
Georgian knob
is symmetrical, with modest detailing throughout to give it an added air of interest. This knob gets both its design and namesake from the traditional Georgian architectural style made popular by homes in New England and Great Britain.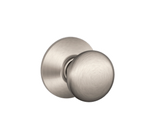 The charming
Plymouth knob
is clean and adaptable, bringing a fresh feeling to any space. This knob is extraordinarily simplistic, making it a good fit for a wide range of personal styles.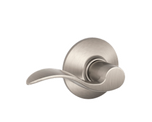 The
Accent lever
is widely popular for its elegant wave-like design that effortlessly matches a room's style without overshadowing it. This lever gets its understated style from the Colonial Revival period of the early 20th century.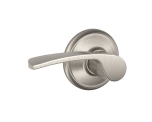 The
Merano lever
has a graceful curve that makes this style as delicate as it is chic. This lever gets its sophisticated style from Italian designs of the 1980s and 1990s.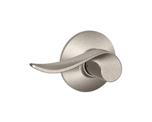 The
Sacramento lever
is polished and playful, with an arched design that lends itself to almost any style. This lever is versatile and can't be tied to one inspiration because it flows so effortlessly among a large range of style tastes and profiles.
Complete your transitional door hardware set with a finish that coordinates perfectly. Here are three we'd recommend below.
Satin Nickel
is a versatile finish, full of brushed silver hues, that offers a tasteful and flattering accent to any project. This classic finish saw its rise to popularity alongside the Victorian and Mid-Century Modern design movements.
The smooth, mirror-like finish of
Bright Chrome
gives it a dramatic allure that never fails to make a statement. Bright Chrome finds its inspiration in the Art Deco movement and the jazzy style of the roaring 20s, but is able to seamlessly transition into the minimalist approach of the 1930s and 40s as well.
The striking appearance of the
Matte Black
finish creates an elegant look that's sure to be noticed in any style setting. Matte Black is unique in its ability to serve as a bridge between the worlds of modern and traditional styles and looks most stylish with the Addison trim.
For even more help building the perfect door hardware set for your transitional home, check out our
style selector tool
.