The smart Father's Day gift guide
By emily.bailey
Father's Day is just around the corner, but have you found the perfect gift for dad yet? Get him something he will use every day of the year.
Father's Day is just around the corner. Have you found the perfect gift for Dad yet? He doesn't need another tie, and he has plenty of socks. This Father's Day, get him something he will use every day of the year.
There are two types of dads in the world: the ones who love electronics and the ones who really love electronics. With smart homes becoming more and more popular, why not get your dad a gift he will love and one that will make his life easier?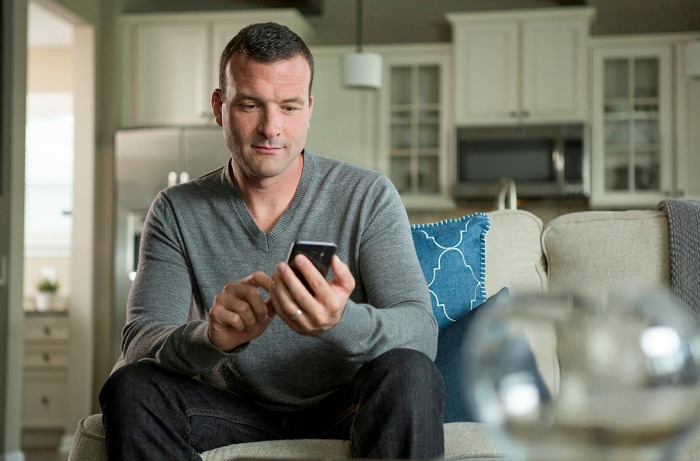 Apple TV®
Apple TV is a great, all-in-one piece of technology for any tech dad's home. It is TV customized to you. The Apple TV app allows you to watch whatever you want – HBO, Showtime, Hulu, Amazon Prime Video – whenever you want. You can listen to music, use Siri and play games, too.
Apple TV also connects with HomeKit®, the latest smart home technology from Apple, giving you remote access to HomeKit-enabled devices. Using compatible products, including the Schlage Sense™ Smart Deadbolt, you can create custom scenes to control your home settings, like locking your door at 9pm every night. And if you have other compatible smart home devices, those custom scenes can include things like turning your thermostat off when you leave for work in the morning and back on before you get home.
Wink Hub
If Dad wants to have a smart home, but wants the versatility of using either Apple or Android products, the Wink Hub is the perfect choice. It condenses all of your smart home products into one app for easy access. The app also allows you to create shortcuts, so when you unlock your front door, your Wink will know to also turn your lights on and thermostat down.
Samsung SmartThings®
If you think that Dad is going to love his new smart home and will want to start customizing everything, SmartThings might be the right choice for him. With similar compatibility options as the Wink, SmartThings really stands out with its level of customization. Not only can you set routines (similar to Apple TV's scenes), you can use SmartApps. SmartApps allows you to create even more customizable scenarios, like Gentle Wakeup, that increases the brightness of your lights over a period of time.
Amazon Alexa
Amazon Alexa-enabled devices, such as the Amazon Echo and Dot, have voice controlled speakers that act as your own personal assistant. Want to listen to music? Just tell Alexa what you want to hear. Curious what the weather is supposed to be today? Alexa knows. Want to request an Uber or order Dominos? Ask Alexa to do it for you.
Alexa is also compatible with many smart home devices including Schlage Connect™ Smart Deadbolt, when paired with a compatible hub, or the new Schlage Encode™ Smart WiFi Deadbolt. When you're ready for bed, ask Alexa to turn off the lights and lock your front door. If you start to feel cold, but aren't anywhere near your thermostat, ask Alexa to turn the temperature up.
Smart locks
Schlage has locks that work with all three of the smart home hubs we've mentioned. The Schlage Sense Smart Deadbolt works with Apple HomeKit. The Schlage Connect Zigbee-certified lock works with SmartThings, while the Z-Wave-certified Schlage Connect lock is compatible with SmartThings as well as Wink. Each of those locks can connect with Amazon Alexa-enabled devices through those home automation systems.
Want to skip the smart hubs but still think Dad would love a smart lock? Choose the Schlage Encode deadbolt with built-in WiFi. No additional hubs or accessories are required for remote access, and you still get to enjoy compatibility with other smart devices like Ring Video Doorbell, and Key by Amazon, and voice control with Alexa and Google Assistant.
Give your dad the gift of going keyless for Father's Day. Now he will never have to worry about losing his keys to the house or wonder if he locked the door before going to bed. He will be able to control the lock through his phone from anywhere.
Lights
The Philips Hue lights are energy-efficient LED lights that offer a completely new lighting experience. Use these lights to customize the look and feel of your home. You can change the shade and intensity of your lights, automate them to run whether or not you're home, or sync them to your music. Dad could even set them to a certain color when he is in "do not disturb" mode. This gift will keep Dad in the zone for hours.
Thermostat
Honeywell has a range of smart thermostats so you can choose the perfect option for your dad this Father's Day. Our favorite is the Honeywell Wi-Fi Smart Thermostat. It's full of features that make it perfect for any smart home, like scheduling, smart response and a touch screen, so you are able to control it from both your phone and the unit.