Why the old-fashioned vestibule is worth considering
By emily.bailey
This classic entry room, sometimes called a mudroom, offers energy-saving and other comfort-inducing perks.
A vestibule is a small, enclosed entry chamber that traditionally has served as a buffer in winter between indoors and outdoors, to trap air and minimize heat loss. Vestibules today also help keep air-conditioned air inside and hot air outside in summer. There's no denying that the old-fashioned vestibule, sometimes called a mudroom, used to be far more popular than it is now, but it remains a charming way to create an inviting and practical entrance to a home.
Create a place to pause
Beyond the practical concerns of stabilizing a home's temperature, the vestibule eases the transition from public to private life. If you've ever walked into a home whose front door lands you smack in the middle of the living room, you can probably understand the appeal of bridging the indoor-outdoor gap. A vestibule gives you an extra moment to adjust to the indoor temperature while allowing you to pause and collect yourself before greeting the household.
Combining exterior materials like outdoor siding with indoor materials like a finished ceiling and wood flooring reinforces the in-betweenness of the space.
Merge indoor and outdoor materials
Even if you use mostly indoor materials for the walls, you can still opt for brick for the flooring, or concrete for a more industrial vibe. In wet or snowy climates, these materials will hold up better than wood.
"A patio even covered with a trellis doesn't provide the same protection from the elements" as a vestibule, says Jace Levinson, principal at
Jace Architecture
. "Sure, it costs more. But at the same time, you're adding square footage to your home that can increase its value."
In this vestibule in Calgary, Canada, we see another strategy for blurring the line between indoors and outdoors: The interior doorway's windowpanes mirror those on the front door. The net effect serves to elongate the transition while preserving sightlines.
If you don't like the look of two sets of doors in a row, how about interior
pocket doors
? This way you can hide the interior doors when you want to open up the whole space. Additionally, doors inset with glass let the two parts of the home feel connected even when the doors are slid shut.
The tile floor here also provides an ideal surface for stamping off muddy boots and bridging the interior and exterior realms.
The front door doesn't need to be parallel to the interior door for your space to count as a vestibule. You simply need the ability to close off one room from the other. Here, the antechamber doubles as a full-fledged entry hall. Placing the interior doorway perpendicular to the front door creates a sense of intimacy and privacy.
Make peace with your property
A vestibule can also be a terrific way to take advantage of a sloping grade. While a staircase leading to the front door is rarely appreciated when one is fumbling with luggage or groceries in the cold, a vestibule like this allows an entrant to quickly park the groceries inside, and then shuttle everything up the stairs and into the home in relative warmth.
This architect-designed home outside Chicago makes use of several principles of a well-designed vestibule: A covered porch is the first layer of this multitiered entry, while the formal vestibule continues the outdoor materials inside and places the front door perpendicular to the open set of French doors. Visitors can feel warmed and welcome in these public spaces of the home.
Creating a vestibule doesn't always require extensive remodeling and changes to your floor plan. If there's no feasible way to seal off your entry, you could always add a covered shelter, insulated or not, to serve as a buffer zone against the elements, whether in the front or back of the house.
Levinson designed this contemporary mudroom for a San Francisco home. "While some people may associate a
mudroom
or vestibule with more traditional homes, they add the same benefits to a contemporary home and can be every bit as stylish," he says.
Cut costs
A vestibule is a luxury that not every home or budget can pull off. If all you can spare is a little platform inside the front door, a single step can go a long way toward defining the entry space — even if it's not a true vestibule with two sets of doors.
Get even more entryway inspiration from houzz.com.
This article first appeared on Houzz on January 23, 2017.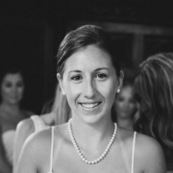 Custom decorating professional with a lifelong passion for color, pattern, and texture of every "stripe."