How to change the handing of your Schlage door lever
By emily.bailey
Changing the handing of your new Schlage door hardware can be completed in just a few easy steps.
When
installing one of Schlage's levers
with a curved design, you may find that you need to switch the
handing
. This happens when the lever points towards the door edge instead of away from it during installation. The good news is, Schlage makes this process quick and easy with just a few steps below.
1
Locate the pin tool that came with your lock.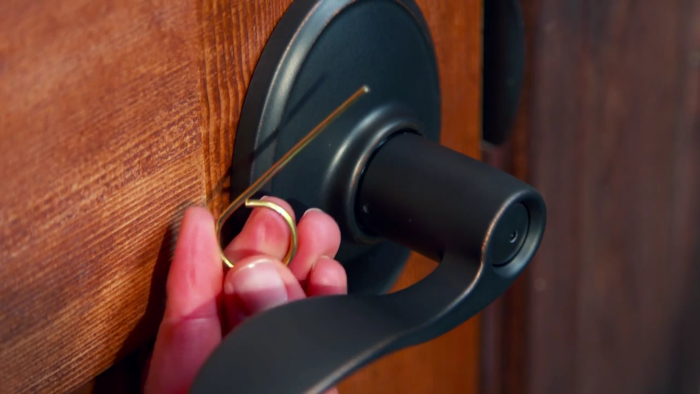 2
Insert the tool into the small hole on the lever base and gently depress the retainer pin while pulling the lever away.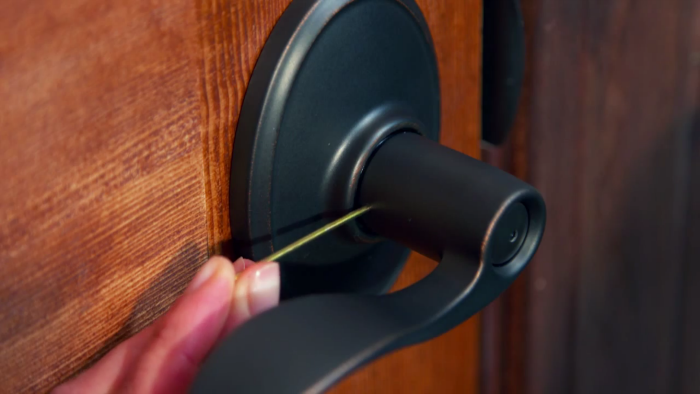 3
Remove and exchange both levers.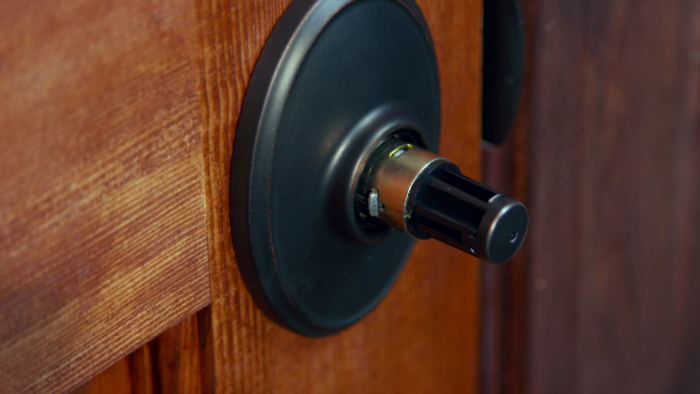 4
As you re-install, make sure the retainer pin lines up with the small hole on the lever base. You will hear the lever snap into place.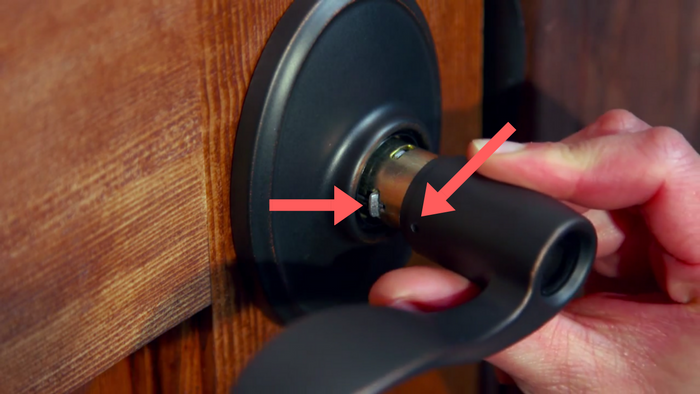 5
Gently pull on the lever to ensure it's secure.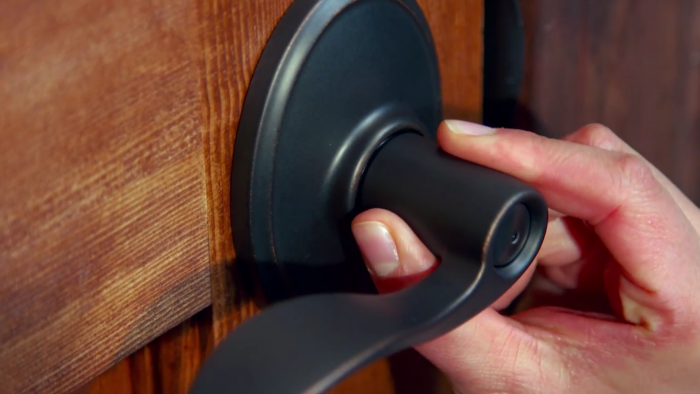 That's it! Changing the handing is easy as that.