How to choose replacement hinges
By emily.bailey
Installing door hinges is an easy project for any skill level to take on as long as you choose the correct hinges first. Here's what you need to know.
Don't let the fear of installing new hinges keep you from updating your door's hardware. Choosing and replacing door hinges is an easy project you can complete in no time. Before we get into the
step-by-step details of installation
, here are a few things you should consider when choosing new hinges.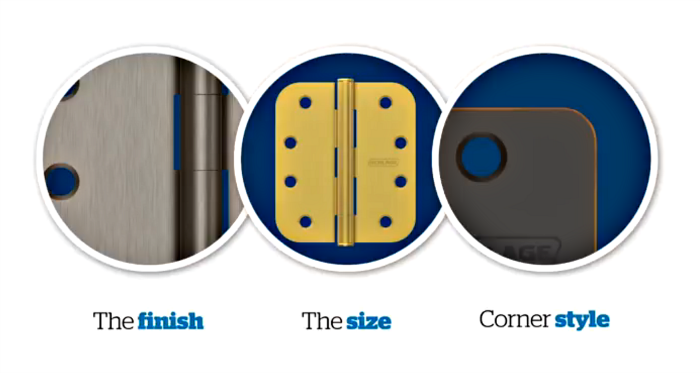 Hinges are available in a variety of finishes to match any decor. Consider your existing door locks, levers and knobs and other hardware found in the home. At Schlage, we offer a variety of popular finishes to match any decor. Browse hinges and other door hardware accessories
here
.
Once you've chosen your finish, you'll need to measure your existing hinges to determine the correct size. In most homes, interior doors will use 3.5" hinges while exterior doors will use 4" hinges to support the additional weight of the door.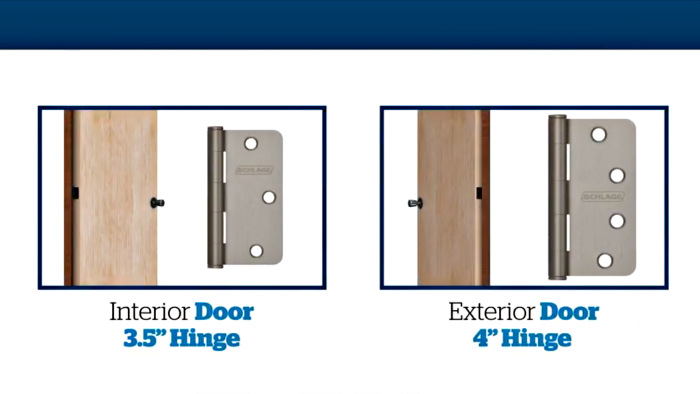 Hinges come in one of three corner styles - 1/4" radius, 5/8" radius, and square. To make the installation go as easily as possible, choose the same corner style as the existing hinges on your door. The easiest way to choose a replacement hinge is by taking an existing hinge with you to the store or simply transfer the pattern of the hinge onto a piece of paper using a pencil. Be sure to transfer the corners and screw holes for a complete look.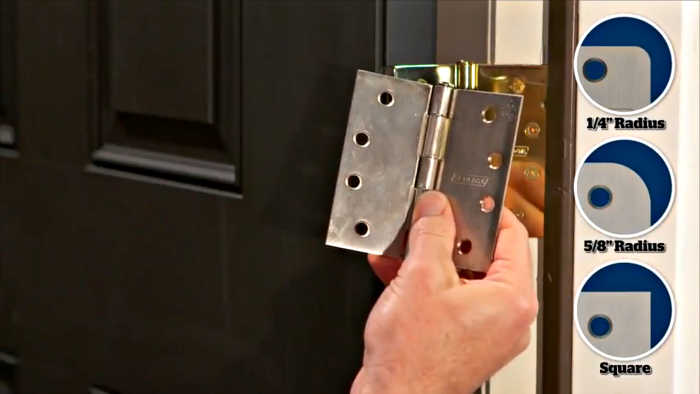 Once you're ready to install your new door hinges, check out our step-by-step installation guide
here
.