No reason to go grand when a little glam will do
By emily.bailey
Grand chandeliers dripping with crystals are as timeless as they are elegant, but unless you live in a mansion they can sometimes feel over the top. Not that there's anything wrong with over the top. But if your style leans more toward the understated or you just don't have the square footage for a Versailles-worthy chandelier, perhaps
mini chandeliers
can add the
right amount of glam to your home
. Here are five spots to hang mini chandeliers that may spark your interest.
1. Bedroom
Let's ease into the concept with a look that's not so far-fetched: mini chandeliers over nightstands. While it's more common to see lamps, sconces or simple pendants with nightstands, a mini chandelier on each side of the bed adds a little extra elegance to the boudoir. Combine this look with mirrored nightstands to double the sparkle.
Another spot where a mini chandelier can do some heavy lifting is in a bed alcove in a studio apartment. When there's just enough room for a bed and not much else, a mini chandelier can have a dramatic effect. This little alcove looks every bit as luxurious as a
grand master suite
.
2. Bathroom
Chandeliers have been associated with luxury since the days of medieval monarchies. Whether you opt for one inspired by old-school candelabras or a more crystalline style, hanging a pair above a sink in lieu of pendants or sconces will add drama and luxury. This bathroom's two-chandelier scheme works effectively because the light fixtures are offset from the sink, eliminating the chances of banging a head on them.
This powder room in Kansas doubles up on luxury with ornate mini chandeliers teamed with a custom wall treatment with flecks of metallic paint that catch the light as it bounces around the windowless room. A furniture-style vanity and frameless scalloped mirror complete the tasteful scene.
3. Reading spot
If you're someone who prefers to stretch out on a window seat to enjoy a good book and take in the view, consider hanging a mini chandelier above it. It will provide ample light without being so large that it blocks the view.
4. Mini bar
Small spaces such as walk-in closets, powder rooms and built-in bars are prime real estate for adding a little glam. Since there is less surface area to cover, you can turn these areas into little jewelry boxes at a fraction of the cost. Designer Joel Dessaules added a vintage chandelier to this swanky built-in bar in a Los Angeles mid-century home.
5. Breakfast nook
While this breakfast nook's wall color and upholstery might steal the show, the glass chandelier is still a savvy selection. What's interesting to note is the use of a mini chandelier over the table, rather than the full-size fixture you might expect to see for such a substantial nook. It's clear that the fixture is scaled to the table and not the floor space, and is intended to play a supporting role to everything else going on in the room.
Chandeliers are most commonly found above formal dining tables, but with the trend toward a more casual lifestyle, it makes sense to see them popping up above breakfast tables too. These three ornate mini chandeliers hanging above a casual farmhouse table create a stylish juxtaposition. The space is ideal for breakfast or an elegant dinner for four.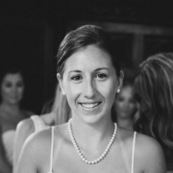 Custom decorating professional with a lifelong passion for color, pattern, and texture of every "stripe."