The best door hardware for traditional style homes
By emily.bailey
Thursday, February 16, 2017
From finish to knob and lever style, take a look at the perfect door hardware pairings you should consider for your traditional home.
Sometimes, where we've been in the past can light the way forward. What was beautfiul before remains beautiful today. And, in the right hands, a nod to tradtion becomes a thrilling departure from the ordinary. That's what Schlage refers to as traditional style.
Traditional style is rooted in the past and is focused on familiarity, comfort and romanticism. This style is often sophisticated and luxurious featuring floral patterns, fringe and tassels, and scalloped edges. If that sounds like your personal style, take a look at the perfect door hardware pairings you should consider for your traditional home.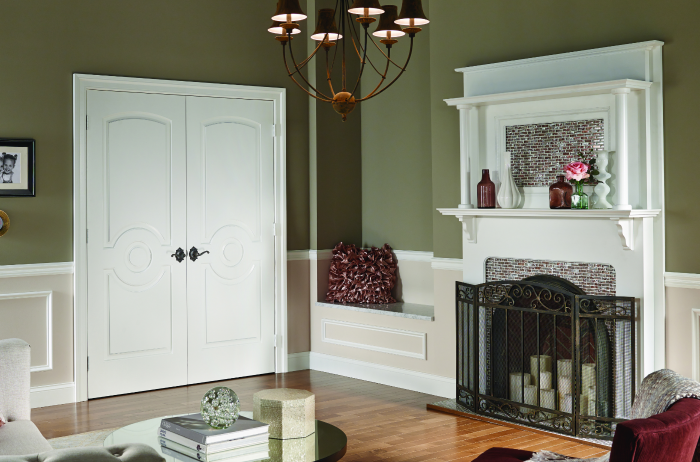 The subtle details in our trim options establish a profound foundation for your door hardware. Give your home a unique touch by choosing a trim that perfectly reflects your traditional style.

The
Addison trim
has a distinguished look that incorporates subtle details without losing its classic simplicity. This trim was inspired by Edwardian architecture—particularly the windows and window treatments associated with that style.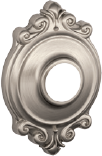 The elaborate
Brookshire trim
features ornate details and an opulent design aesthetic. It's reminiscent of styles seen in areas like San Francisco and Cape May, and takes its inspiration from the rich, ornamental look of the Victorian Era.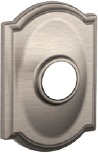 The
Camelot trim's
scalloped architectural details can make any room charming and approachable. This trim draws on colonial inspiration, but fits just as well into the transitional category because of its Victorian Era edge detailing.

The
Wakefield trim
is soft and simple, bringing a warm, welcoming style to any room. This style is inspired by classic Federal-style homes made popular in towns like Arlington, Virginia.
Take your traditional style up a notch by choosing the perfect knob or lever to accentuate your favorite trim above. These classic looks below never go out of style.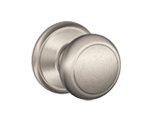 The
Andover knob
is traditional but versatile, with delicate details and a subtle hint of elegance. It is reflective of Federal-style homes, like those constructed around the time of the original thirteen colonies and those that continue to be constructed on the East Coast today.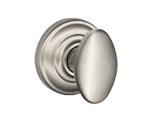 The
Siena knob's
eye-catching oval shape gives it a unique and memorable look. Inspired by Federal-style homes found throughout the United States, particularly in the Midwest, the Siena knob is best paired with the Wakefield or Camelot trim.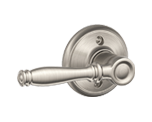 The ornately styled
Birmingham lever
spares no attention to detail, providing a touch of refinement everywhere it goes. This lever draws its inspiration from the Victorian Era—particularly Victorian plumbing that featured delicate flourishes and ornamental touches, making it a perfect match for the Brookshire trim.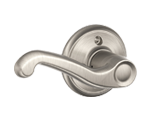 The elegant
Flair lever's
ornate details are reminiscent of a paper scroll, giving the lever a dramatic bit of – yes, flair. The Flair lever pairs best with the Addison, Brookshire or Camelot trim.
Complete your traditional door hardware set with a finish that coordinates perfectly. Here are three we'd recommend below.

Rich brown hues and golden undertones lend a warm, inviting appeal to the
Antique Brass
finish. This finish closely resembles the look of natural brass and is undeniably Victorian, with hints of Colonial Era style occasionally peeking through.

The elegant sophistication of the
Aged Bronze
finish is apparent in the warm, copper tones that break through its darker, aged exterior. It's a traditionally inspired finish that finds its style rooted in the Victorian Era, but also heavily in the Arts & Crafts movement—Aged Bronze works exceptionally well with ornate, handmade, craftsman-style furnishings.
The striking appearance of the
Matte Black
finish creates an elegant look that's sure to be noticed in any style setting. Matte Black is unique in its ability to serve as a bridge between the worlds of modern and traditional styles and looks most stylish with the Addison trim.
For even more help building the perfect door hardware set for your traditional home, check out our
style selector tool
.