Schlage Sense app & firmware update FAQ
By emily.bailey
Thursday, September 15, 2016
With Apple's launch of iOS 10, you may be wondering how these changes affect your Schlage Sense app and lock. Here's what you need to know.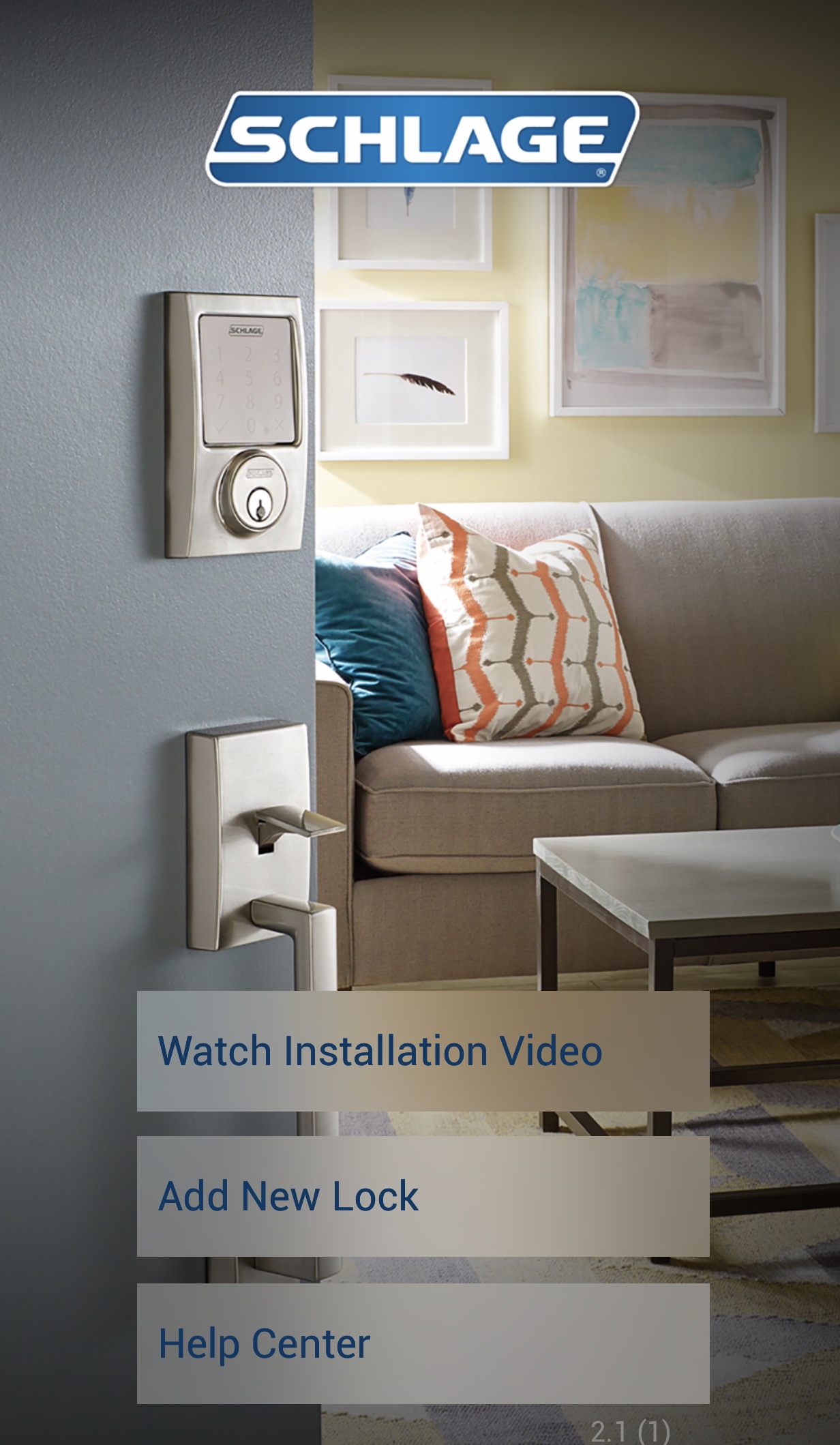 1. Do I need to buy a new lock for iOS 10?
No. Every Schlage Sense™ lock made will be compatible with iOS 10. Update your app, then open it to accept the firmware upgrade, and your lock will be ready for iOS 10. Visit the App Store to update your Schlage Sense™ app.
2. Why is the app update important?
Updating your Schlage Sense™ app allows you to upgrade to the newest firmware -- without updating the app, you won't be able to upgrade your firmware.
3. How long will it take to install the firmware?
The firmware installation process may take up to 15 minutes.
4. I've installed the update and now my locks appear to be unreachable in the app. How can I fix this?
All you have to do is turn your phone off and turn it back on.
5. I've updated my lock and have lost remote access through Apple TV. What do I do?
Some Schlage Sense customers have experienced a loss of remote access through the 3rd generation Apple TV after updating their lock to firmware version 3.42. We're aware of the issue and are working quickly to resolve. In the meantime, you can learn more details about
how to set up an Apple TV and iPad
for remote access and automation of your Schlage lock and other HomeKit accessories.
6. What does the new firmware do?
The firmware allows you to receive push notifications about lock activity, and access your lock with the new Home app that comes with the iOS 10 update. Learn more about the
iOS 10 Home app and firmware upgrade
here. Users of iOS 9 and below will begin receiving push notifications on their iPhone®, iPad® or iPod touch® whenever the deadbolt is locked or unlocked, allowing them to keep an even closer eye on who is coming and going at home.
7. Do I have to install the firmware at the same time I update my app?
No. You may update your app and find you don't have time to accept the firmware upgrade. That's fine, just open your app and accept the upgrade when you can -- and remember, the firmware upgrade may take up to 15 minutes to install.
8. Will the firmware update affect my lock's current access codes and settings?

No, the firmware update won't affect your lock's current access codes and settings. After the update, your lock will continue to function the same as before, and all access codes will remain active.
9. If I update my Schlage Sense™ app and accept the firmware upgrade, but I don't upgrade my phone to Apple®'s new iOS 10, will my lock and app still work?
Yes. Your lock and app will continue to function normally regardless of which iOS you have installed.
10. Should I wait until iOS 10 is released to update my Schlage Sense™ app?

No, you should update your Schlage Sense™ app as soon as possible so you can receive the latest firmware updates. These updates enable compatibility with iOS 10's new built-in Home app coming later in the month. They also offer new features for users of iOS 9 and below.
11. I upgraded to iOS 10 and opened my new Home app, but my Schlage Sense™ lock shows as "Not Supported." What do I do?
You'll need to visit the App Store to update your Schlage Sense™ app. Once the app is updated, open it and you will be prompted to accept the latest firmware upgrade. With your Schlage Sense™ app and firmware upgraded and your phone updated to iOS 10, you can begin using the Home app with your Schlage Sense™ lock.
12. My app keeps shutting down/freezing. What do I do?
It sounds like your lock's firmware was updated, but you haven't updated your Schlage Sense™ app. This can happen in a household of multiple users who all must update their apps. You can solve this problem by visiting the
App Store
to update your app.
13. Does the Home app replace the Schlage Sense™ app?

No. The Home app will allow you to see your lock's status and set it to trigger actions from other Home accessories (i.e. the door unlocks and the lights turn on.) You still need the Schlage Sense™ app to be able to manage your access codes, lock settings, view the last 100 times the lock was used, get installation help, and contact customer service. The Home app offers a convenient hub to control all of your HomeKit™-enabled accessories in concert, but only the Schlage Sense™ app offers you the full functionality of the lock.
For more information about the latest app and firmware updates, sign up to receive our Schlage Sense emails today.