Here's a simple approach for turning your home into a smart home that's affordable featuring three smart home devices that are easy to install and use.
There's no reason to buy a fully-integrated home automation system that will leave you overwhelmed or broke. Instead, focus on the items you already use each day and slowly make the right upgrades to add greater convenience and efficiency to your day-to-day life. Here are three "Must Haves" to making your home smarter.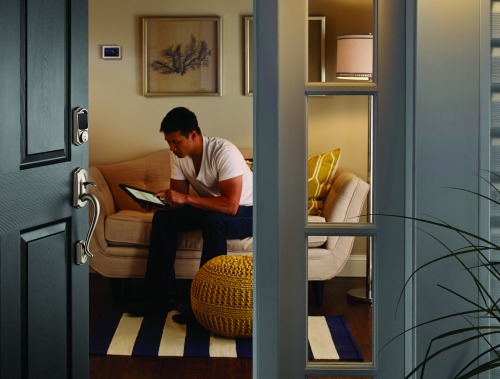 The beauty of smart thermostats is their ability to help save you money by reducing energy costs. Smart thermostats allow you to schedule a desired temperature during the time of day when you're generally home, away or asleep. Your heating and cooling system only runs when you are home or soon to be home eliminating the time it runs when you're not using it. Some smart thermostats can save you an average of 25% each month, depending on the size of your home and HVAC system. And let's be honest, being able to change the temperature of your house on your phone late at night while watching TV in bed is a "nice to have."
Smart plugs may be one of the easiest ways to make your home smarter. You don't have to purchase all new products and appliances to enjoy benefits of smart home connectivity. With products like the
iDevices Switch
, you can take any ordinary product, plug-it in and watch it transform into a connected device enabled by HomeKit™ and Wi-Fi®.
It's never a good feeling when you leave home for the day and can't remember whether you locked your front door. Smart locks can provide both peace of mind and convenience. Get started with a lock like our Bluetooth®-enabled Schlage Sense™ smart deadbolt* that allows you to talk to unlock using voice commands with Siri® or enter a custom 4-8 digit PIN to gain access without a key. When paired with an AppleTV®, you can also gain remote capabilities. This allows you to check in to see whether your home is locked and safe no matter where you are in the world.
*The Schlage Sense™ lock should be within 40 feet of an Apple TV® for remote capability and uses Bluetooth® Smart technology to communicate with your iPhone®.